Introducing the Osaka MICE Spotlight
Here, we at the Osaka Convention & Tourism Bureau introduce the unique venues that make Osaka the top MICE destination in Japan. In volume 2 we focus on Panasonic Stadium, home to Gamba Osaka (one of Osaka's two premier soccer teams), where meeting planners can create unique and memorable events.
Why choose Panasonic Stadium for your event?
Indomitable football spirit with superior hospitality.
Panasonic Stadium Suita, one of the largest soccer stadiums in the Kansai region, has an entire VIP floor with sweeping views. Enjoy your favorite matches in a luxurious atmosphere with a rich variety of dining options, and share a fantastic time with family, friends, coworkers, and clients.

 Stadium Info 
Panasonic Stadium Suita
Address
3-3 Senri-Banpakukoen
Suita, Osaka
Access
15 min. on foot from Banpaku-Kinen-Koen Station on the Osaka Monorail
©GAMBA OSAKA
©GAMBA OSAKA
Spectator Seats
40,000 seats
Example Events: Concerts, large-scale events, public broadcasting, photography sessions
©GAMBA OSAKA
Concourse
12 meters wide × 500 meter circumference
Example Events: Exhibitions, flea markets, weddings
・Vehicle access
・248 advertisement displays
©GAMBA OSAKA
VIP & Meeting Rooms
30 VIP Rooms, 10 Meeting Rooms
Example Events: Recruitment seminars, parties, fitness education courses
・VIP-exclusive entrance available with direct vehicle access
・Restaurant usage available
3rd Floor Layout
4th Floor Layout
Meetings
Capacity for up to 140 at seminars, meetings, training sessions, and more!
©GAMBA OSAKA
Broadcast Relay Station Room 3
Lecture Capacity: 30- 40
©GAMBA OSAKA
Press Conference Room
Theater Capacity: 120
Parties
Over 300 square meters of space for luxurious parties, receptions, and banquets!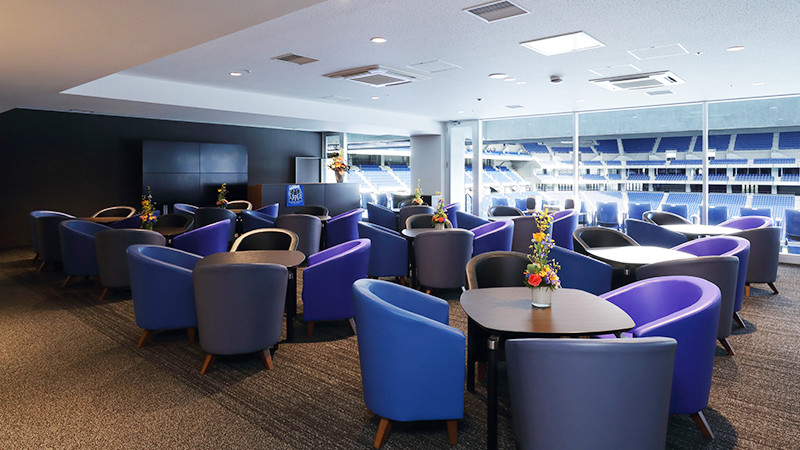 ©GAMBA OSAKA
VA9: 308 square meters
©GAMBA OSAKA
VA1: 183 square meters
©GAMBA OSAKA
Check below for more of what's on the menu!
A Message From Gamba Osaka
©GAMBA OSAKA
Our stadium can be used in many different ways while experiencing the soccer spirit. The meeting rooms within the stadium are ideal for out-of-the-ordinary meetings. Welcoming our VIP guests, we offer unique plans for luxurious parties, receptions, and banquets. We are a public facility, so please feel free to inquire.
For more information:
©GAMBA OSAKA
For inquiries about Panasonic Stadium Suita:
GAMBA OSAKA CO., LTD.
Management Department, Facility Operations Section
TEL: 06-6875-3377
*The images and video in this article are used with the permission of Gamba Osaka.