News
2022.04.07
Cultural Performance at the Osaka City Museum of Fine Arts
Updated June 21, 2022 to include newly-released promotional video.
Event Report: Showcasing the potential in Osaka's cultural properties as event venues
The Osaka Convention & Tourism Bureau (OCTB) and the Osaka City Museum of Fine Arts together created and implemented an impactful cultural performance to demonstrate the potential that the museum holds as a unique venue for meetings and events. Held on December 20, 2021, the OCTB invited around 50 event planners and designers to the event, which featured a presentation on usage examples of unique cultural assets as well as a cultural performance.
See the video below for footage of the day's event.
Osaka City Museum of Fine Arts: 80 years of history that showcase Osaka's grandeur
The Osaka City Museum of Fine Arts will be undergoing extensive renovations beginning in the autumn of 2022, and is scheduled to reopen in 2025. Once renovations are complete, the museum is planned to become a hub for and to spread awareness on the preservation and creation of cultural properties, as well as become a unique venue that further accentuates Osaka's status as a cultural center.

The term "unique venue" is used to describe historically or culturally significant locations that destinations can utilize to bring greater awareness to the region's cultural assets, and to bring more value to meeting and event organizers with memorable events. Constructed in 1936, the Osaka City Museum of Fine Arts is designated a registered tangible cultural property and is a famous piece of modernist Japanese architecture. The museum is settled inside Tennoji Park, a lush green space over which Abeno Harukas, Japan's tallest building, commands an impressive sight. Located nearby is Shitennoji Temple, one of Japan's oldest temples built when Buddhism was just taking hold in Japan. The Tennoji area is a blend of modern architecture, traditional arts, and greenery that is truly unique to Osaka.
This event was supported by funds granted by Japan's Agency for Cultural Affairs. Aiming to showcase the valuable cultural property that is the Osaka City Museum of Fine Arts, the event was attended by prominent event planners who were able to experience first-hand the potential that such cultural properties hold in creating spectacular events.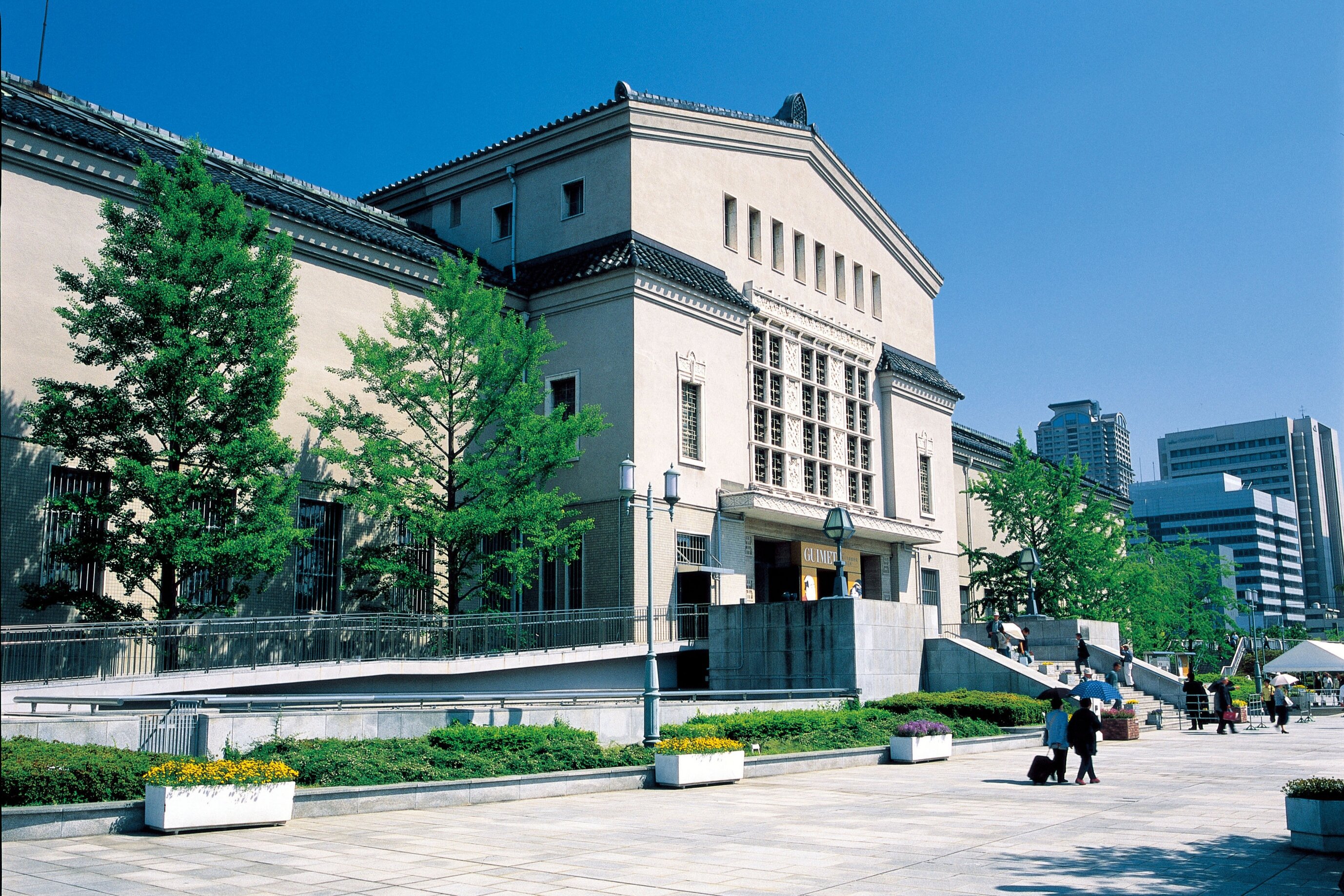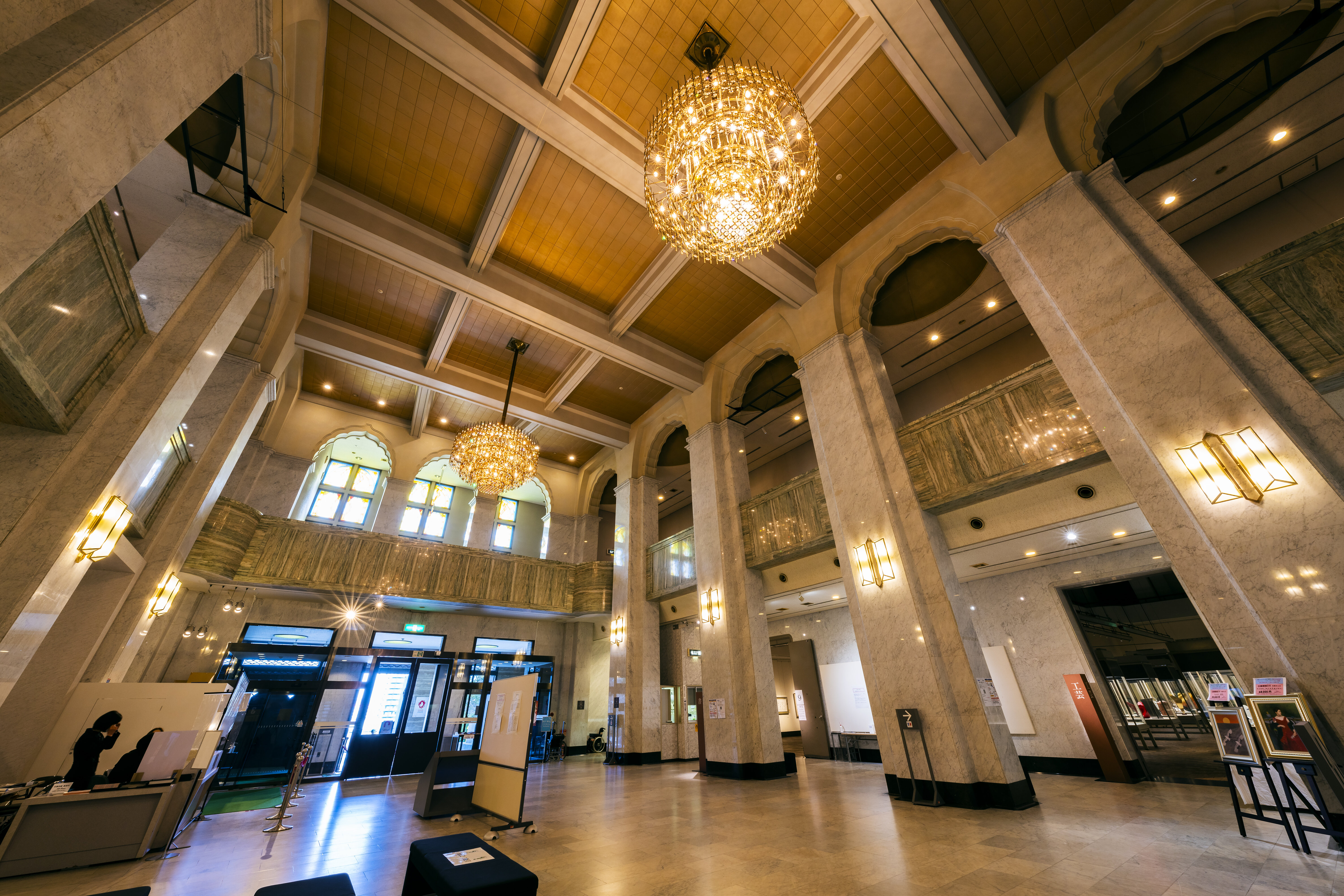 Cultural properties are significant in creating unique experiences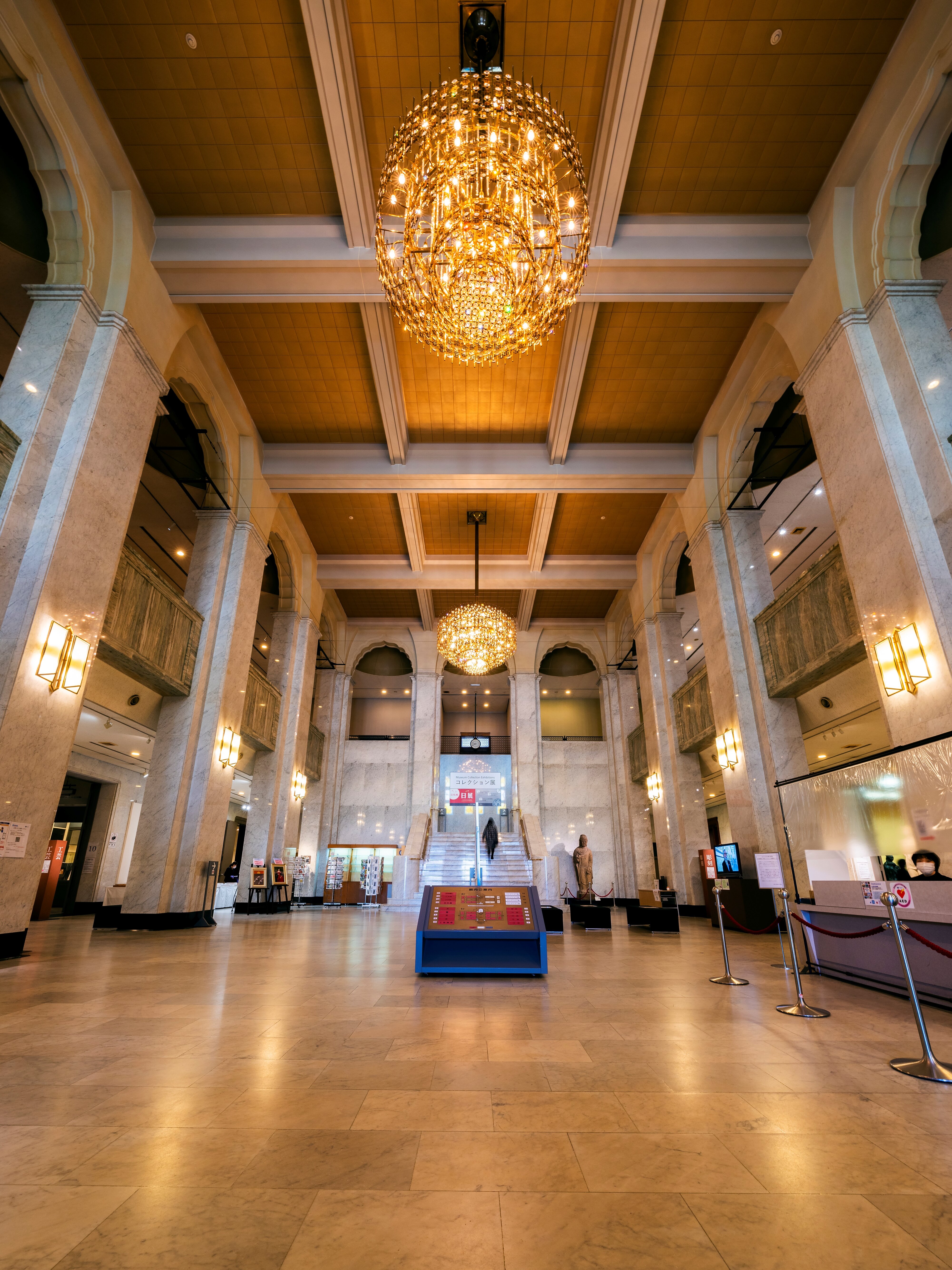 Originally conceived of in Europe, meeting spaces that hold a distinct atmosphere, such as history and art museums, shrines and temples, or castle ruins, can be utilized as event venues so that meetings, receptions, parties, and other gatherings can create memorable experiences possible nowhere else in the world. These meeting spaces are known as "unique venues," and are available to be rented out for a wide variety of purposes.
When attracting international meeting and events, destinations must emphasize the meeting and accommodation facilities, transportation and access, regional cultural properties, and sightseeing spots, among others, that give exceptional value to meeting and event planners. These planners frequently desire incomparable experiences for their events that are unique to the region they are held, and these unique venues play an indispensable role in providing such quality experiences.
By using cultural properties as event venues, planners can bring more value to their events for attendees by providing more opportunities to gain rich cultural knowledge. This increases the renown and prestige of the facilities, and the proceeds from using the venue contribute directly to preserving these invaluable cultural properties.
Referenced from materials prepared by the Agency for Cultural Affairs and the Japan Tourism Agency
Demonstrating the value in cultural properties as venues
The central hall inside the museum was used as the event venue. The central hall is constructed as a spacious, two-story atrium made of marble with two grand chandeliers hanging overhead, giving the space a majestic atmosphere.
Performance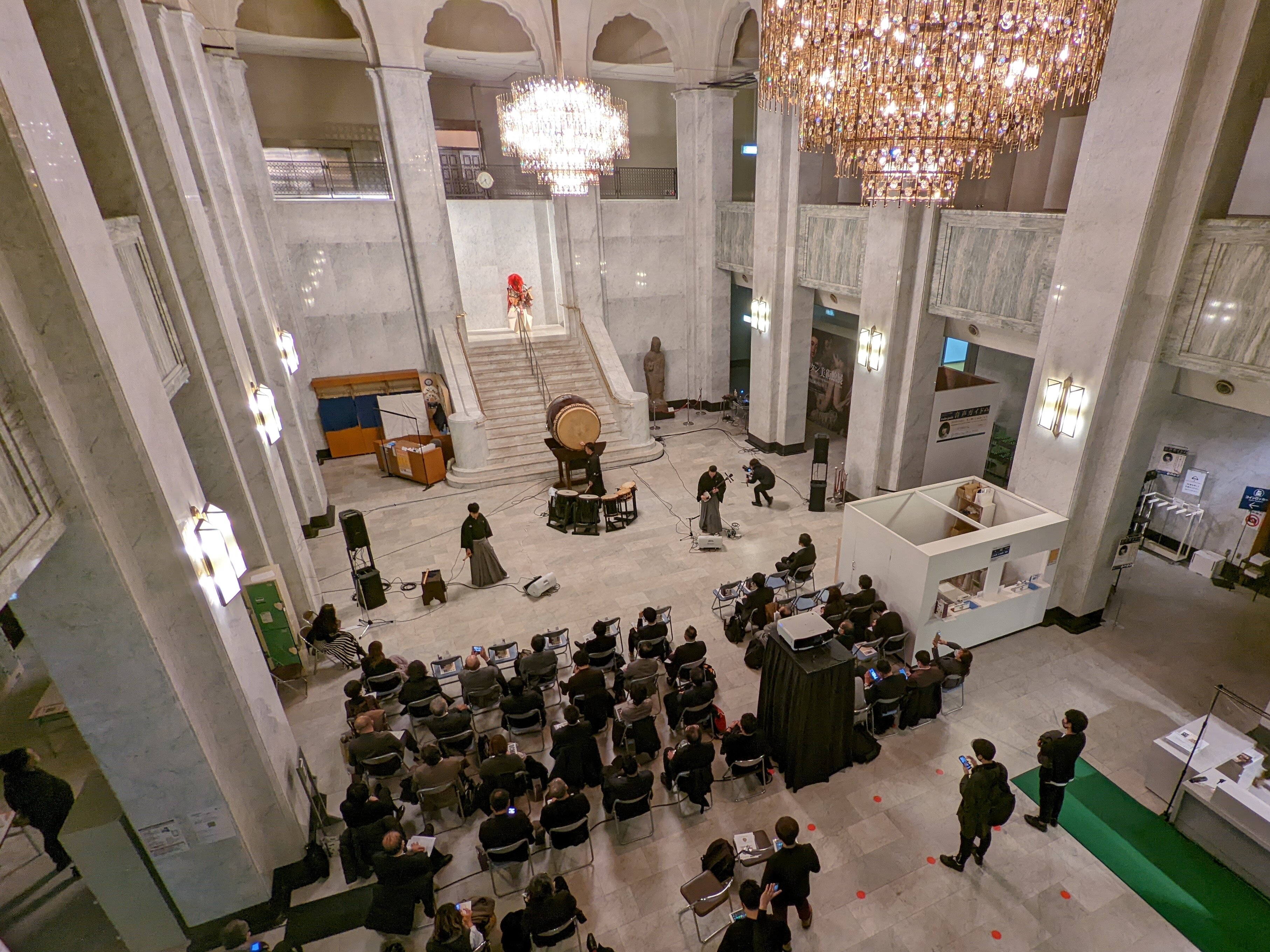 Using an exhibition panel as a projection screen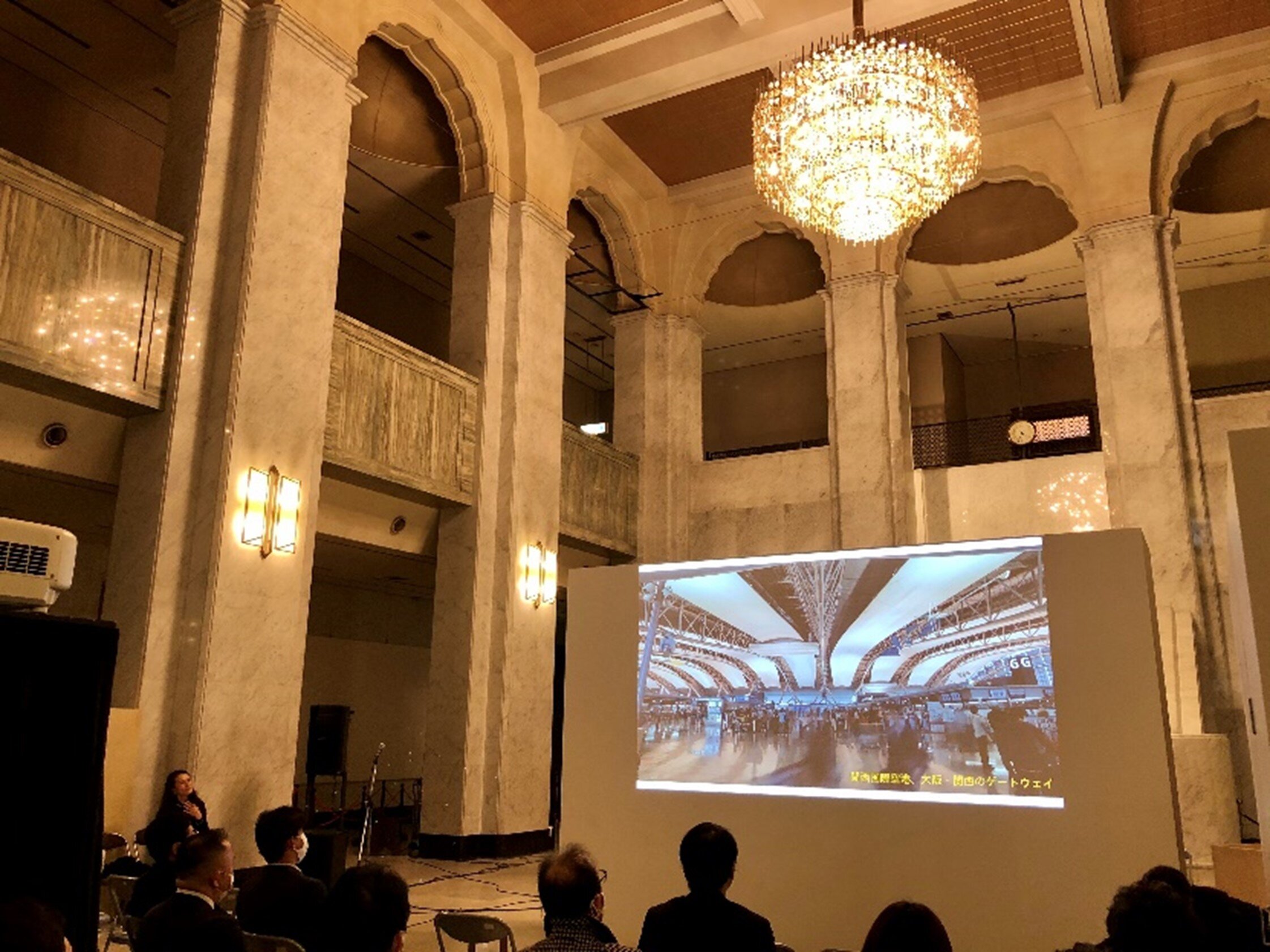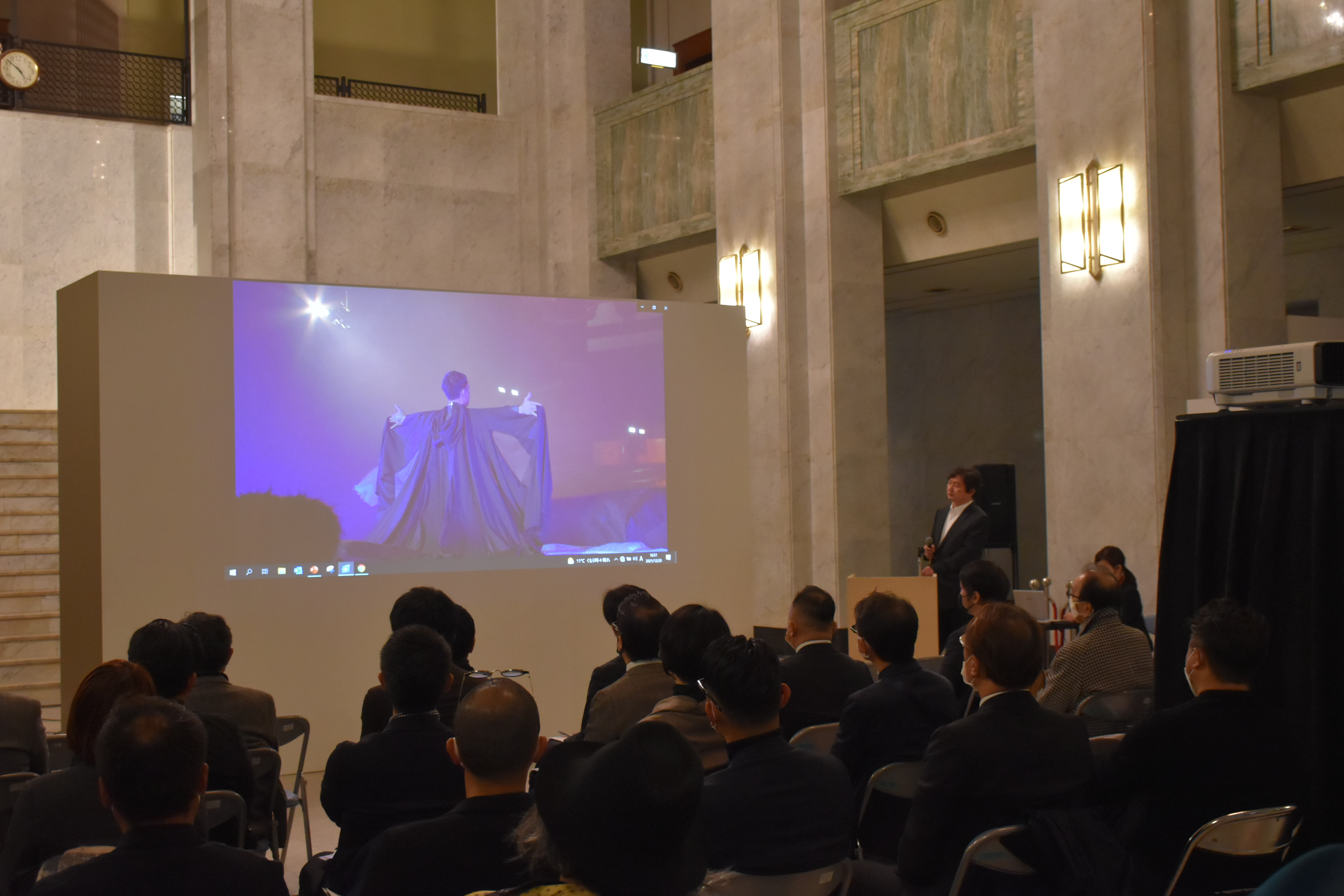 Making efficient use of the central hall's space, an exhibition board was used as a projector screen to accompany the day's events. Yoshikazu Tanaka, Director of MICE Policy of the Osaka Convention & Tourism Bureau, gave opening remarks to the audience and emphasized the importance of unique venues, as well as the ongoing and future planned development in the Tennoji area and how they will benefit meeting and event planners. Yoshihiro Hongo, producer for Mainichi Broadcasting Systems as well as president of Toromi Produce Co., Inc., then gave presented the possibilities in using cultural sites as unique venues and showcased past examples of performances using sites in Kyoto such as Nijo Castle and the Kinkaku-ji Golden Pavilion.
To showcase the museum's potential in hosting impactful events and to inspire planners with ideas for new experiences, performance theater group The Factory gave a thrilling musical and cultural performance showcasing a fusion of traditional Japanese culture with modern taste. Three traditional Japanese instruments were featured; the shakuhachi bamboo flute, the three-stringed tsugaru-shamisen, and the taiko drums. Accompanying these pieces was a traditional Japanese kyogen theater performance, with the kyogen actor making a grand stage entrance atop the museum foyer staircase.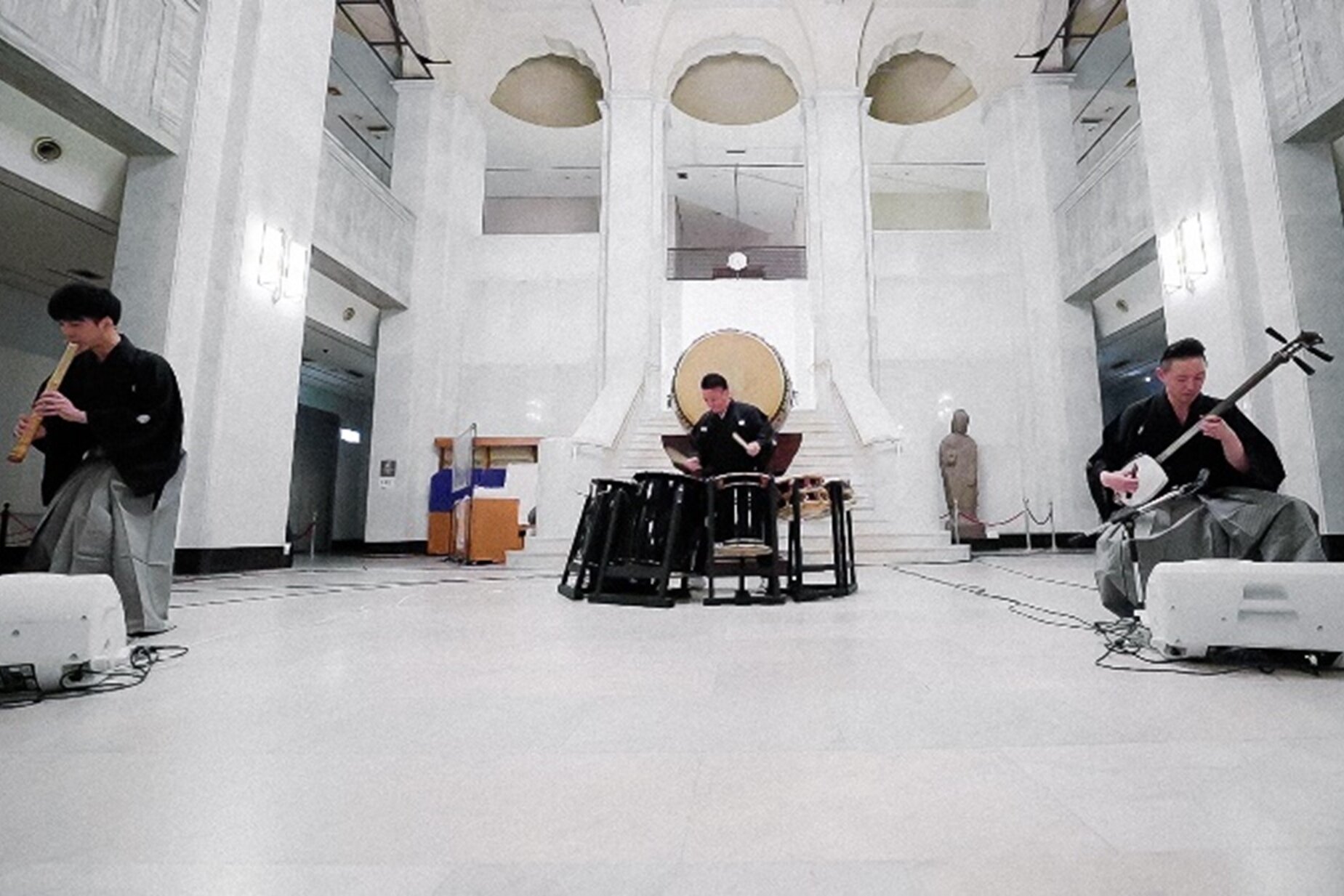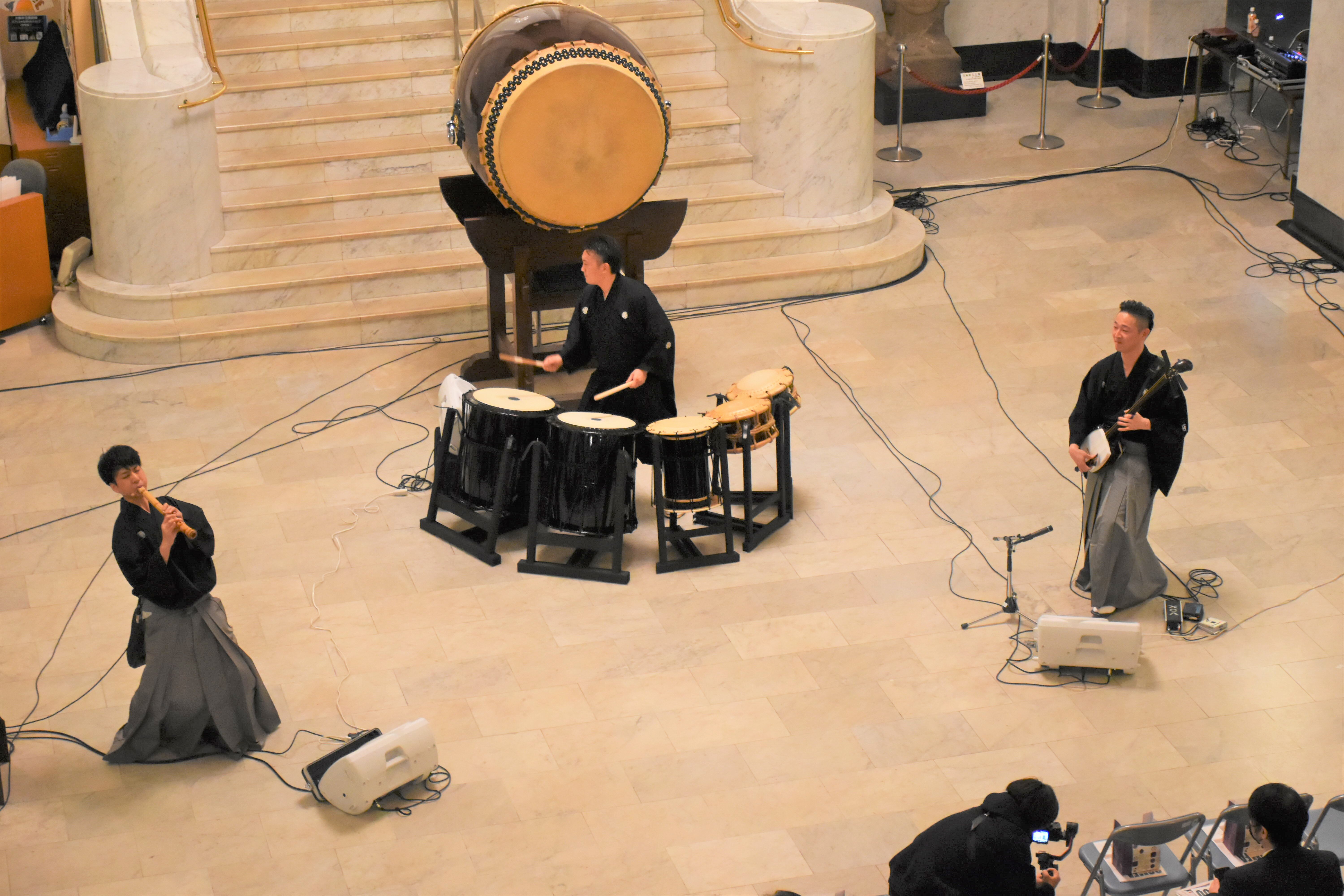 Positive reception from industry professionals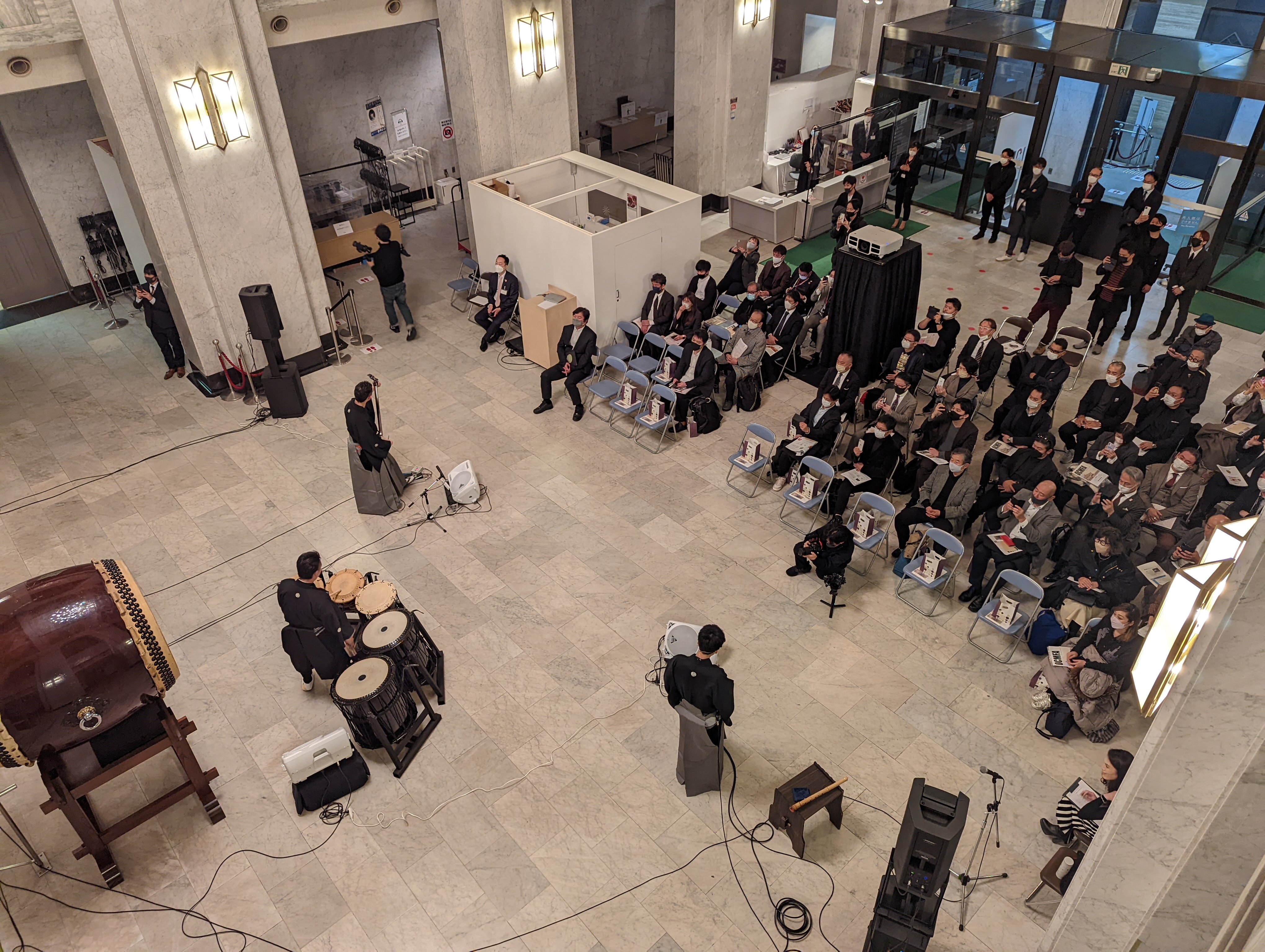 The event planners who attended the event expressed their positive reactions, giving feedback with statements such as "being able to host an event like this in the Osaka City Museum of Fine Arts honestly goes beyond my expectations." Along with valuable opinions on the museum's demonstration as a unique venue, the OCTB received practical advice, such as desired equipment and wiring, that will be incorporated when devising further strategy in utilizing the museum and other cultural properties as unique venues.
Using unique venues as a source of regional vitalization and branding
The usage of cultural and historical properties as unique venues creates a continuous economic and cultural drive for the region. These unique venues also play a vital role in showcasing the appeal that Osaka offers.
With preparations underway for the 2025 World Expo, Osaka is now receiving renewed attention and interest on the global stage. Leading up to the Expo, Osaka will receive many more visitors both from within Japan and from abroad. This is an ideal moment to increase awareness on Osaka's appeal, with expectations high for Osaka to become an even more internationally renowned meetings and events destination. Working alongside Osaka's governmental and economic sectors, the OCTB will continue to promote the holding of meetings and events to contribute to Osaka's regional growth and status as an international destination.
---
For more information on the Osaka City Museum of Fine Arts
To see more unique venues, check here: