News
2022.03.24
A look at the 1st Japan Clean Air Expo
128 exhibitors and over 7,700 attendees!
March 15- 16, 2022 saw the first holding of the Clean Air Expo at INTEX Osaka, held alongside both the 2025 Osaka Kansai Business Support Expo and the Yumeshima Future Society Expo. In total, 128 exhibitors came to showcase their services and products, and 7,736 people came over the course of two days to meet and discuss with exhibitors and attend the seminars.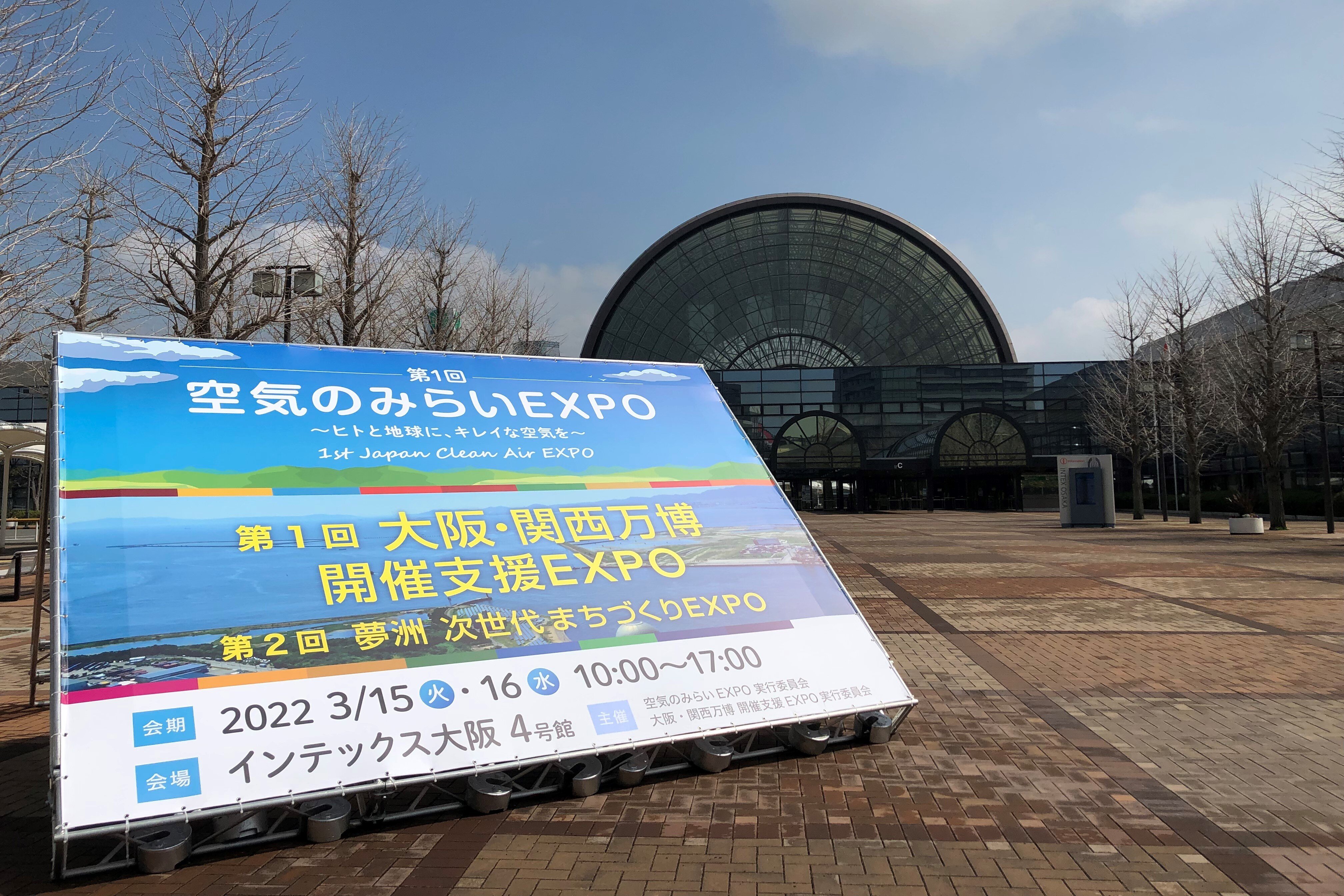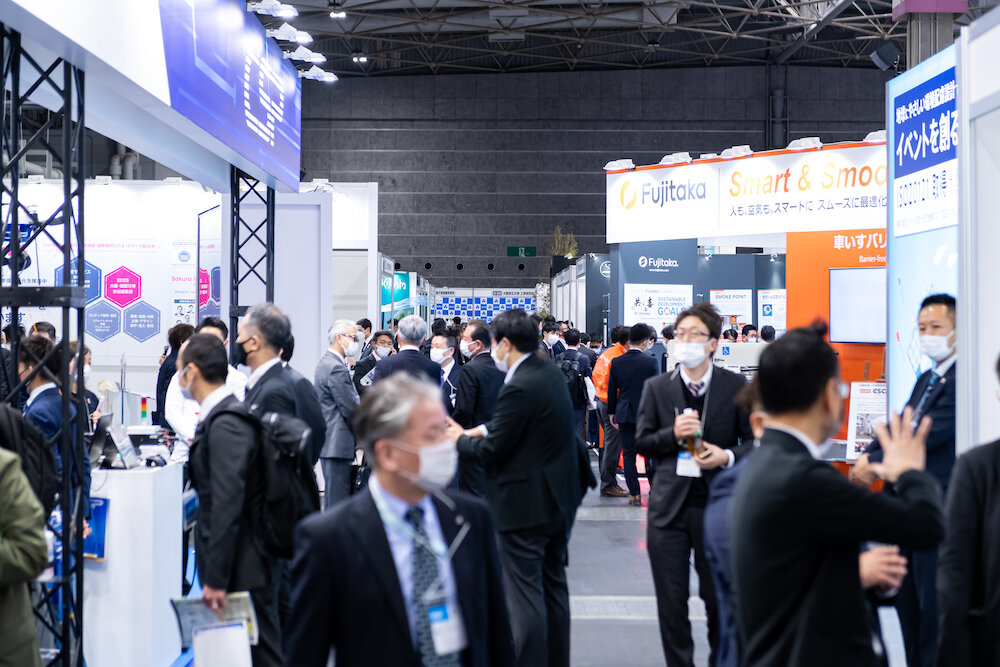 For those who were unable to attend in person, the Clean Air Expo is also holding an online exhibition April 4- 8. To attend, please register from the homepage below:
The Clean Air Expo brought together business and organizations whose services can contribute to the realization of the UN Sustainable Development Goals (SDGs). The Osaka Convention & Tourism Bureau, as an organization that actively engages in policies that promote sustainable tourism practices, also lent its support to the event.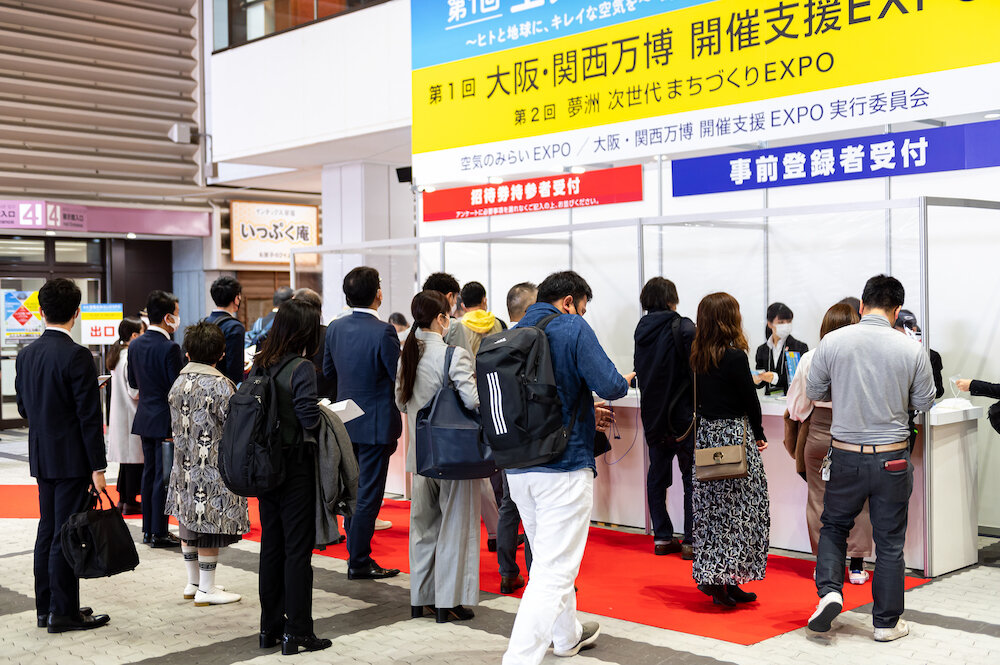 ---
Inside the Venue
Businesses and organizations from many different industries displayed a vast array of services and technologies that can help contribute to the realization of the SDGs. With the Clean Air Expo being held alongside two other 2025 World Expo-related events, the venue was alive and bustling.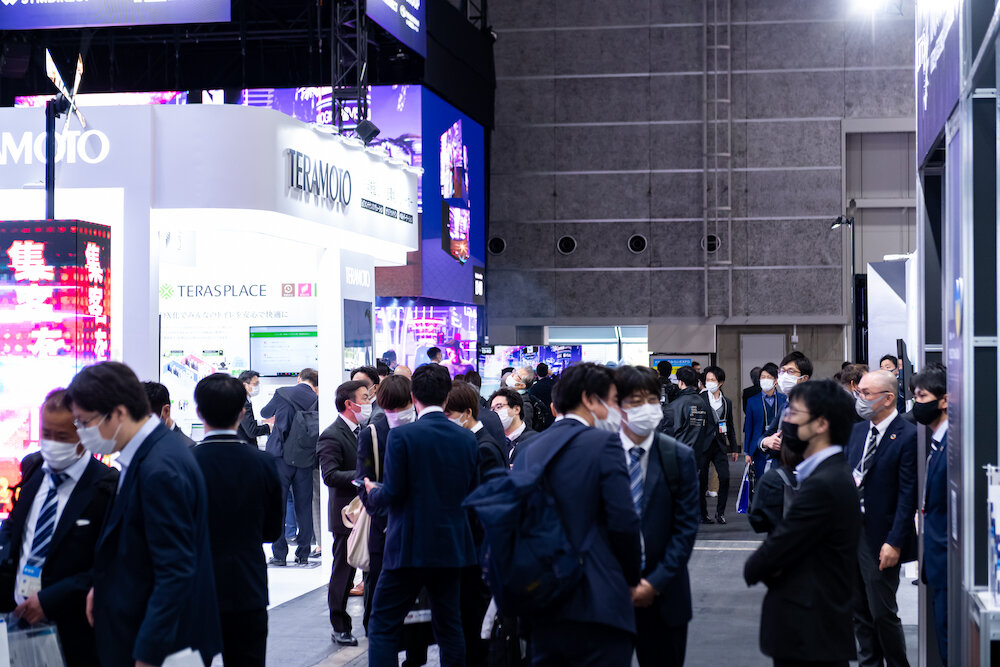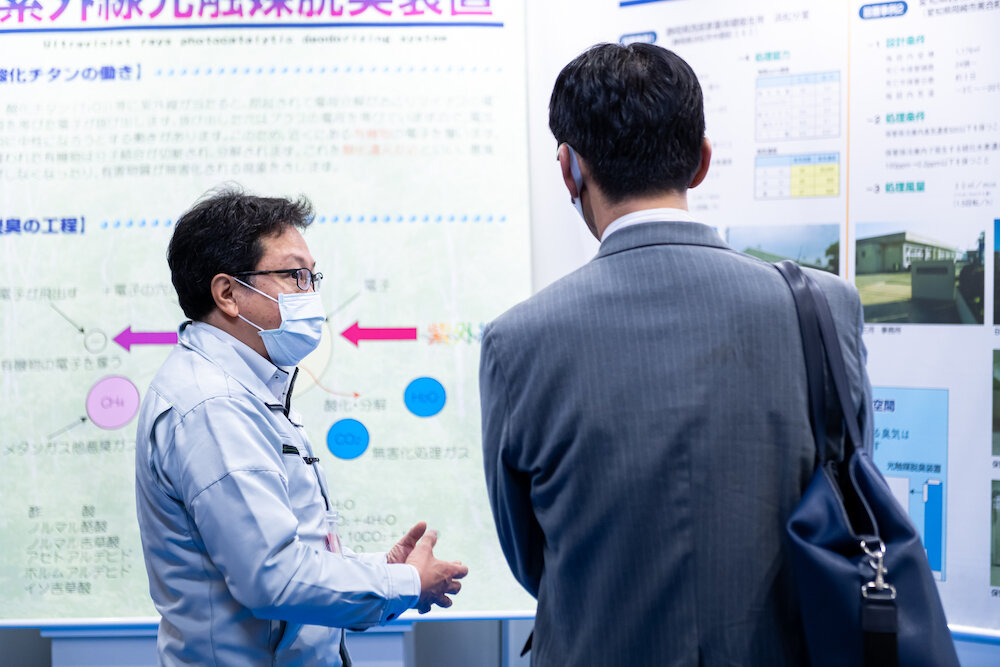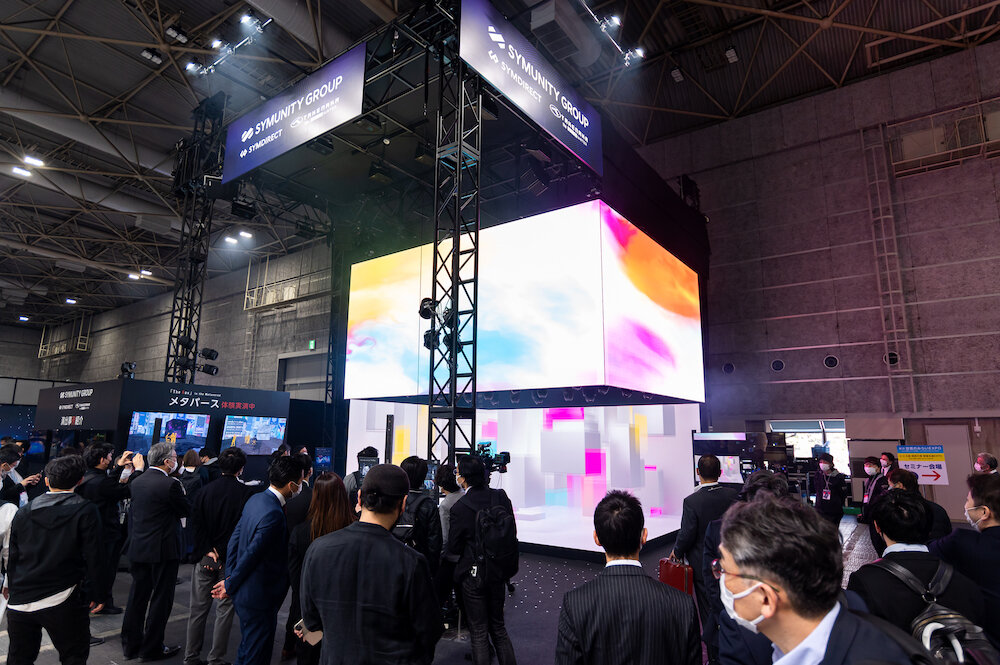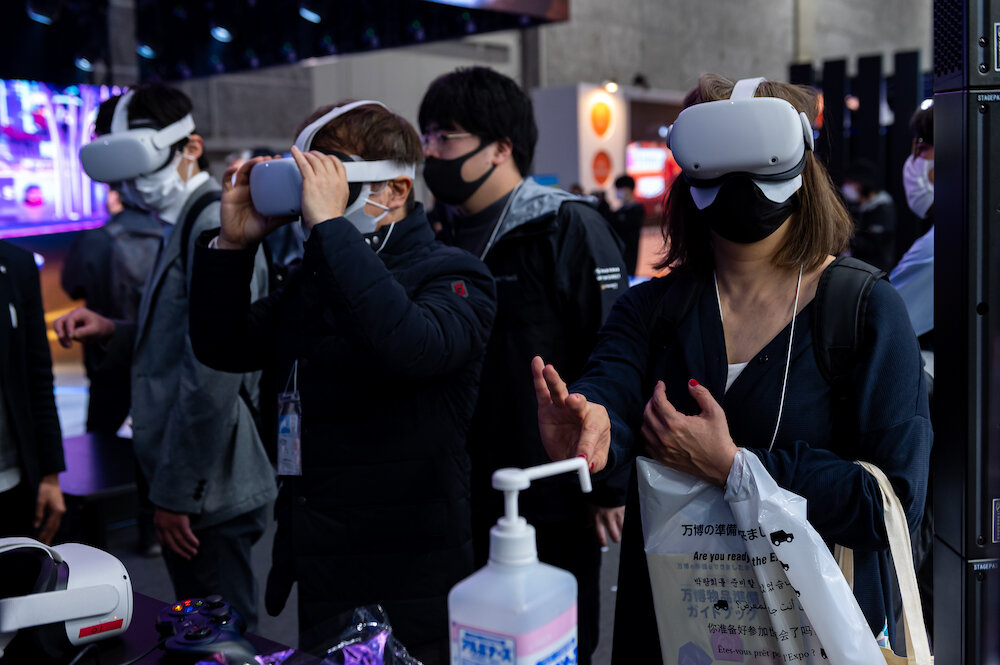 ---
Seminars
To help educate the public on important and relevant policies relating to sustainable practices as well as the progress on the 2025 World Expo, the venue was also host to a range of open seminars. Members of the Osaka Convention & Tourism Bureau also presented their initiatives.
Japan Green Project
The Japan Green Project collaborates with local regions and municipalities nationwide in order to implement policies and practices that contribute to the realization of the SDGs and a zero-carbon society, as well as preserve natural biodiversity. Deputy Director of the Japan Green Project Masashige Shiomi (of the Osaka Convention & Tourism Bureau), presented the Project's goals, initiatives, and current progress alongside several other members.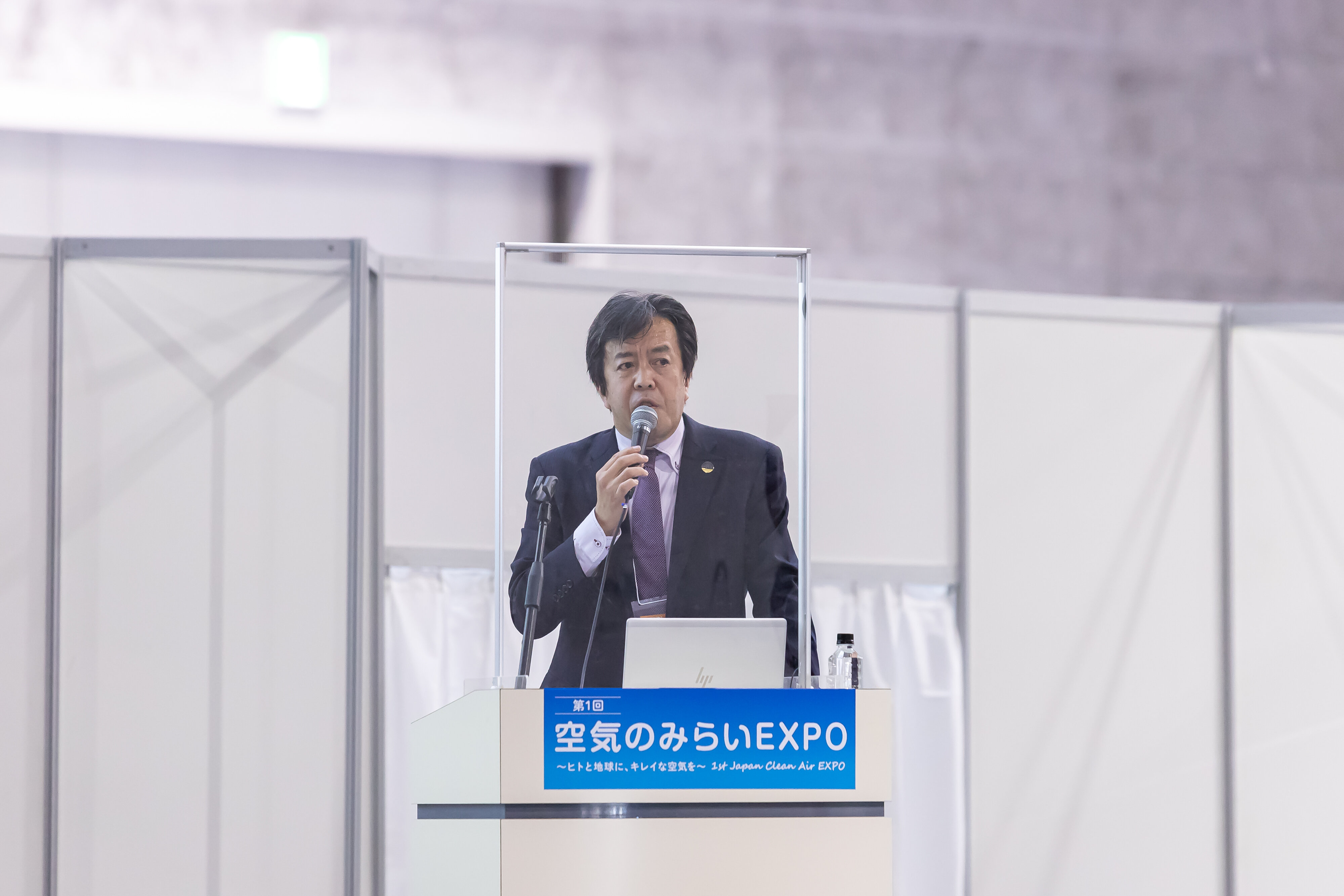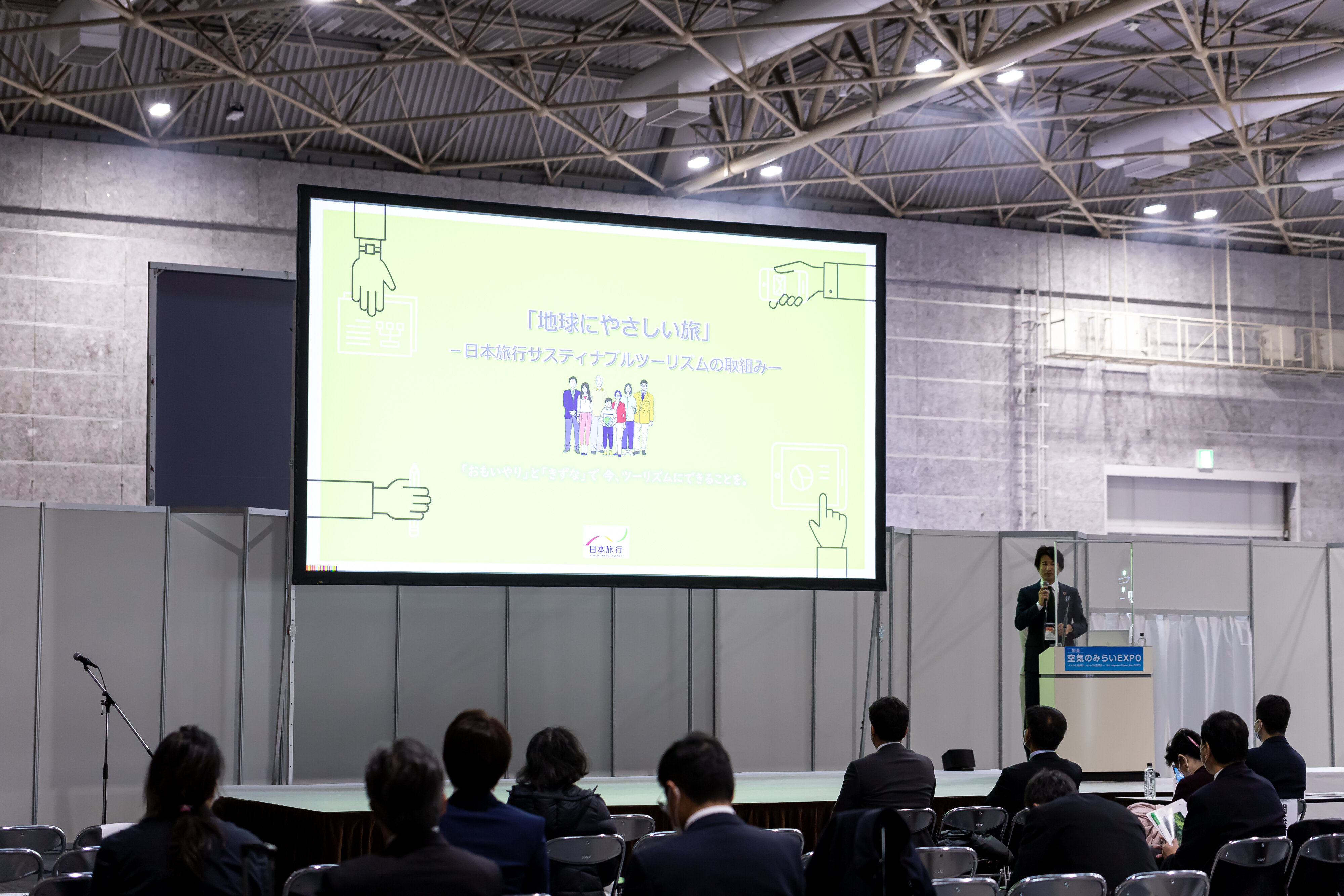 For more information on the Japan Green Project, check their homepage (in Japanese):
A discussion on the display industry
Nippon Display Federation president Morikatsu Yoshida held a discussion alongside the Osaka Convention & Tourism Bureau's Yoshikazu Tanaka to explain what the display industry is, its extensive history, and why it is so significant today.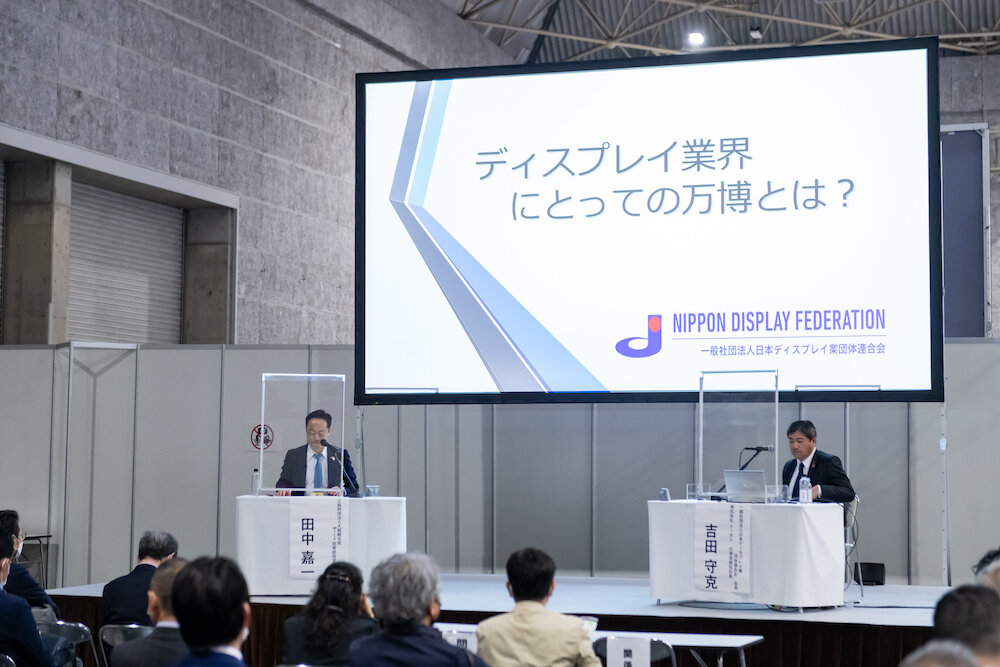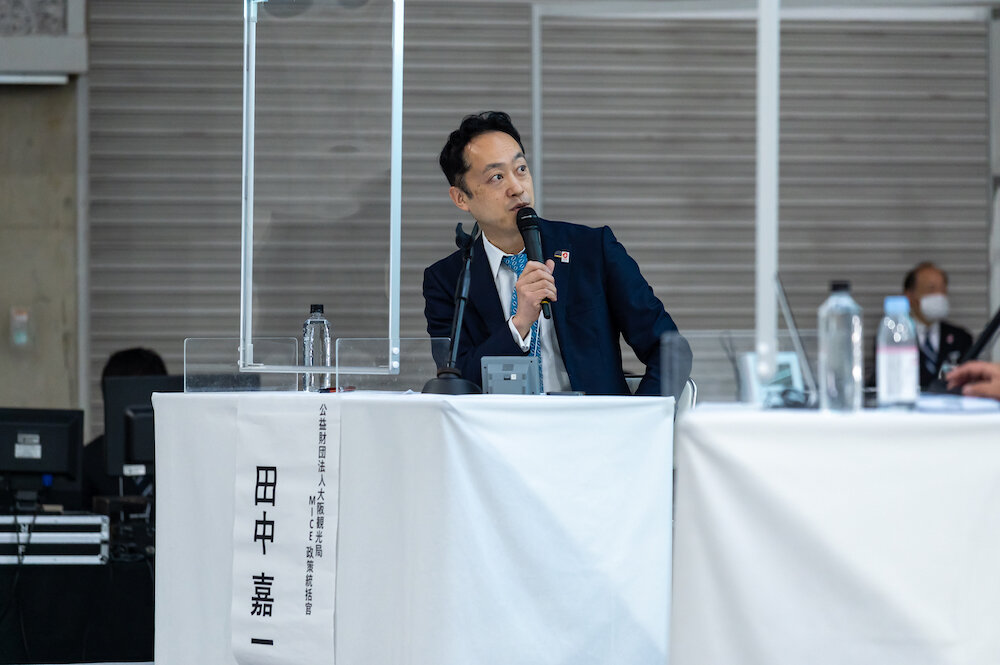 ---
The SDGs are an international standard for goals so that societies around the world may reach sustainable status by 2030. The 2025 World Expo in Osaka, Kansai will mark a critical checkpoint in the realization of these goals, and as Japan implements nationwide strategies for better policy integration of technology into society, we continue to encourage everyone to maintain awareness of these goals.
Event Outline
Event Name:
第1回 空気のみらいEXPO~ヒトと地球に、キレイな空気を~
1st Japan Clean Air EXPO
Time:

Tuesday, March 15- Wednesday, March 16, 2022

Online Exhibitions:
Monday, April 4- Friday, April 8, 2022

Place:
INTEX Osaka
1-5-102 Nanko-kita, Suminoe-ku, Osaka 559-0034
Concurrent
Exhibitions:
Organizer:
Japan Clean Air EXPO Executive Committee
Special Support:
Japan Green Project
Sponsors:

Ministry of the Environment, Osaka Prefecture, Osaka City, Osaka Convention & Tourism Bureau, Kansai SDGs Platform

Cooperation with:

Daigas Group, Kansai Electric Power Company, Risona Group
---
For inquiries:
Japan Clean Air Expo Executive Committee
2F NBF Minami Aoyama Building
3-1-31 Minamiaoyama, Minato-ku, Tokyo 107-0062
Mail: [email protected]
TEL: 03-6812-9422 (Weekdays 9:30- 17:30)