News
2022.11.15
The Fukumusume make their return after 3 years to dazzle meetings and events!
The shrine maidens of Imamiya Ebisu shrine have made their first appearance in 3 years at a gala dinner.
The Osaka Convention & Tourism Bureau provides a wide range of support and entertainment programs for qualifying meetings, events, and incentive tours. One of the most popular programs we arrange is the appearance of Fukumusume at dinners and receptions.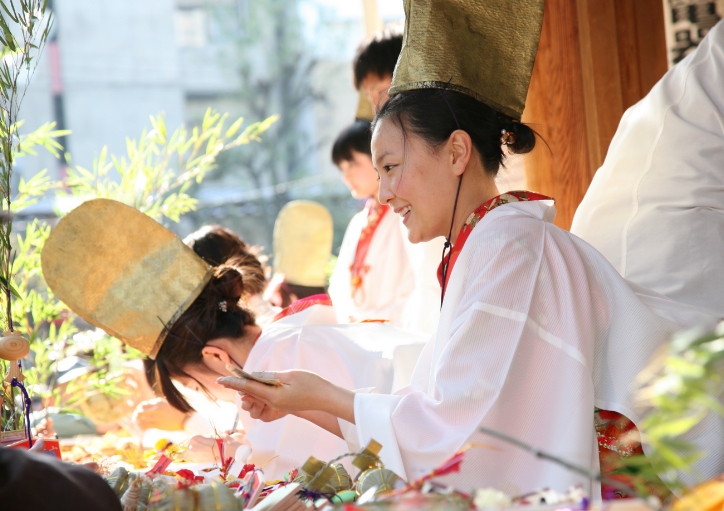 The Fukumusume ("daughters of fortune") are the shrine maidens of Imamiya Ebisu Shrine, one of Osaka's oldest shrines and believed to be the home of Ebisu, the deity of trade and commerce. A group of young women are selected each year to join the Fukumusume and perform New Years' rituals at the shrine that pray for thriving business in the coming year, and they also appear at various other events. The Fukumusume are an integral part of Osaka's culture and have a long history of over 60 years.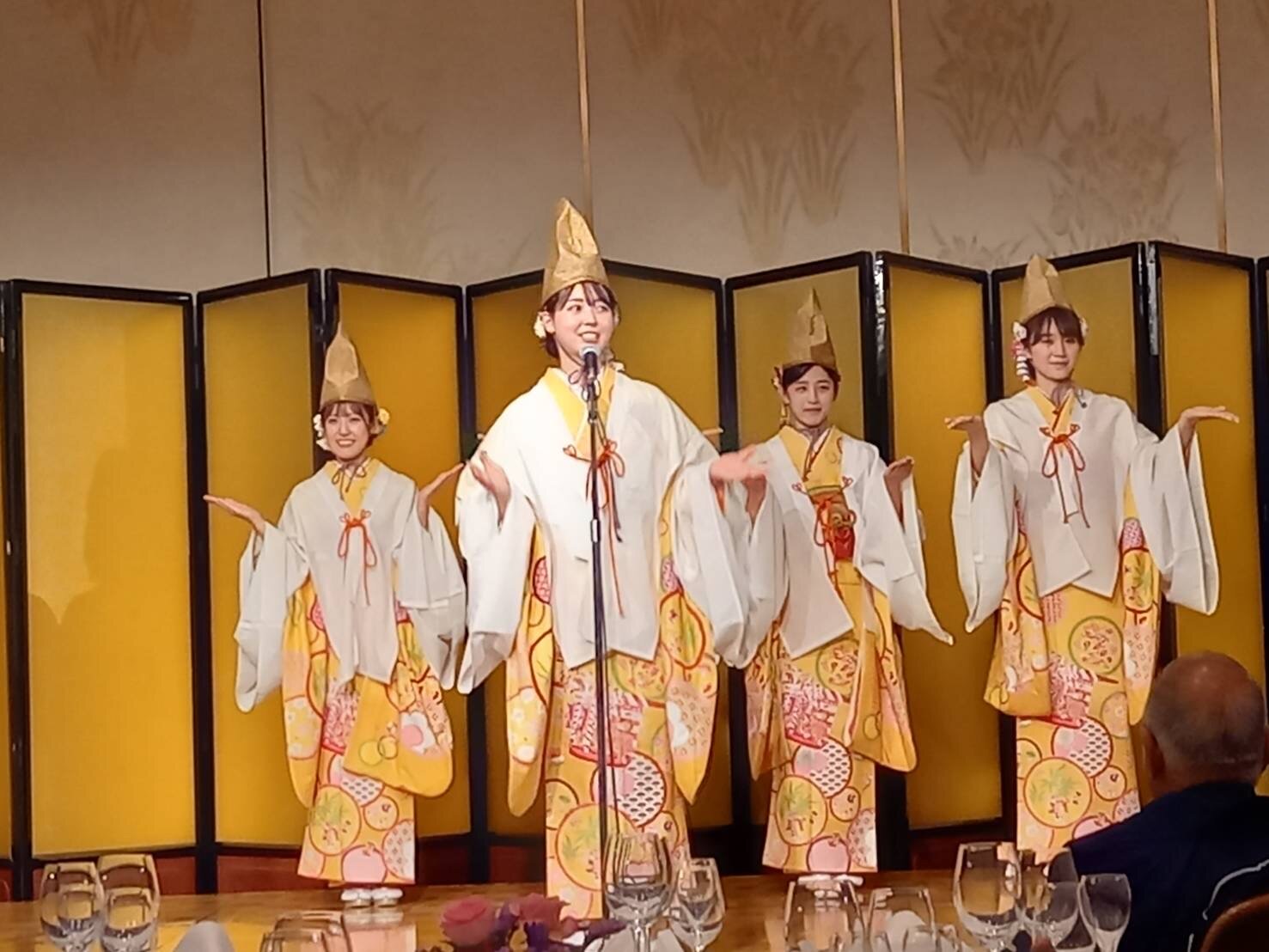 At their first gala dinner appearance in three years (a sign that meetings and events are safely returing to Osaka,) the Fukumusume greeted and took photos with guests at the entrance of the venue. At the opening of the evening's festivities, the Fukumusume introduced themselves and explained a brief history of their shrine in both English and Japanese. At the closing of the dinner, the shrine maidens performed "Osakajime," a traditional Osakan hand-clapping ceremony that signifies the end of an event, and guided the guests in how to join in.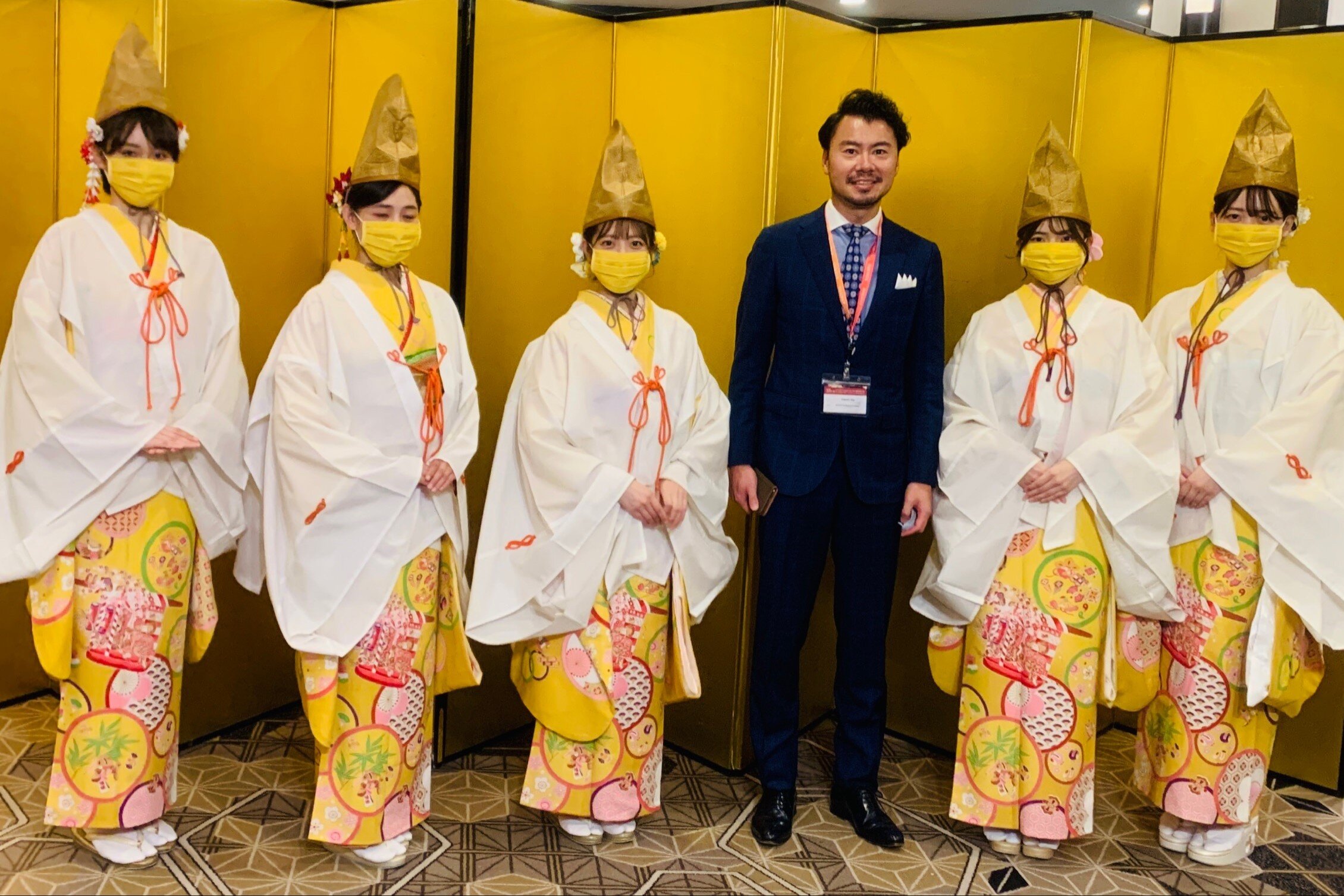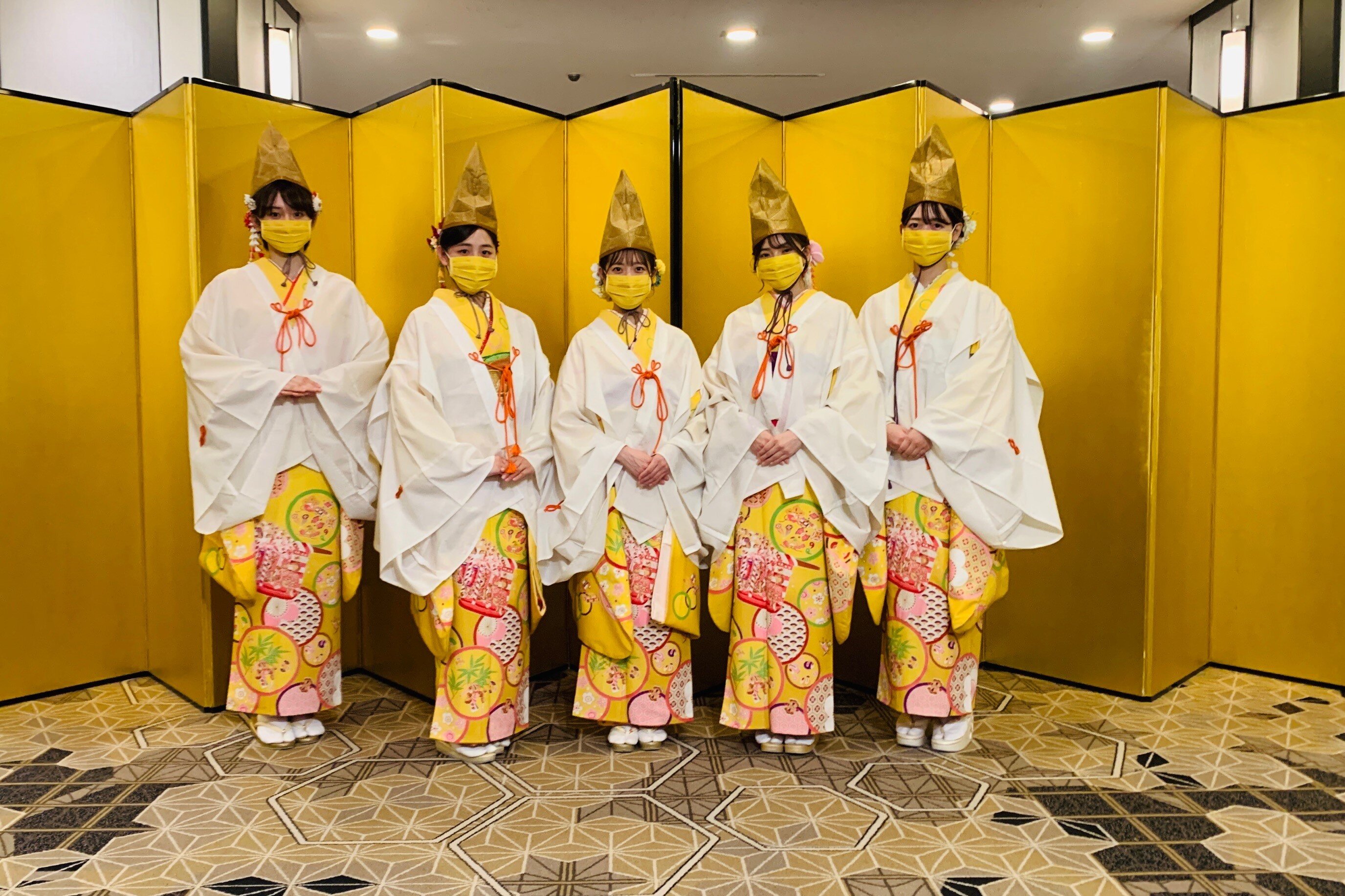 The Osaka Convention & Tourism Bureau provides many different support and entertainment programs to make your meetings and events even more memorable.
See more on how we can support your next meeting or event:
Reach out to us here: