News
2022.08.02
Red Bull Dance Your Style 2022 Japan Final: Osaka's America-mura takes the stage
Red Bull Japan's dance battle brought an excited crowd to this trendy Osaka area!
Osaka native takes the win and will represent Japan on the global stage.
When: Sunday, July 17, 2022
Where: Triangle Park (a.k.a. Mitsu Park), America-mura, Osaka
On July 17, 2022, Red Bull Japan hosted their next-generation dance battle competition, Red Bull Dance Your Style 2022 Japan Final, in America-mura's iconic Triangle Park. Located within the Shinsaibashi district, America-mura ("American Village") is the vibrant center of Osaka's youth culture, famous for hip cafes, extensive street art, and a source of Osaka's latest street fashion trends, making it the ideal spot for a breaking competition.
The Osaka Convention & Tourism Bureau worked with Red Bull Japan to bring the event to America-mura, where an outdoor stage was set up in Triangle Park. This landmark in the center of America-mura is frequently used for music performances and as well as a meeting spot for street dancers, making it the ideal spot for a breaking competition. The event proved to be a boon to Osaka's popularity, increasing interest in this iconic area and encouraging more people to visit.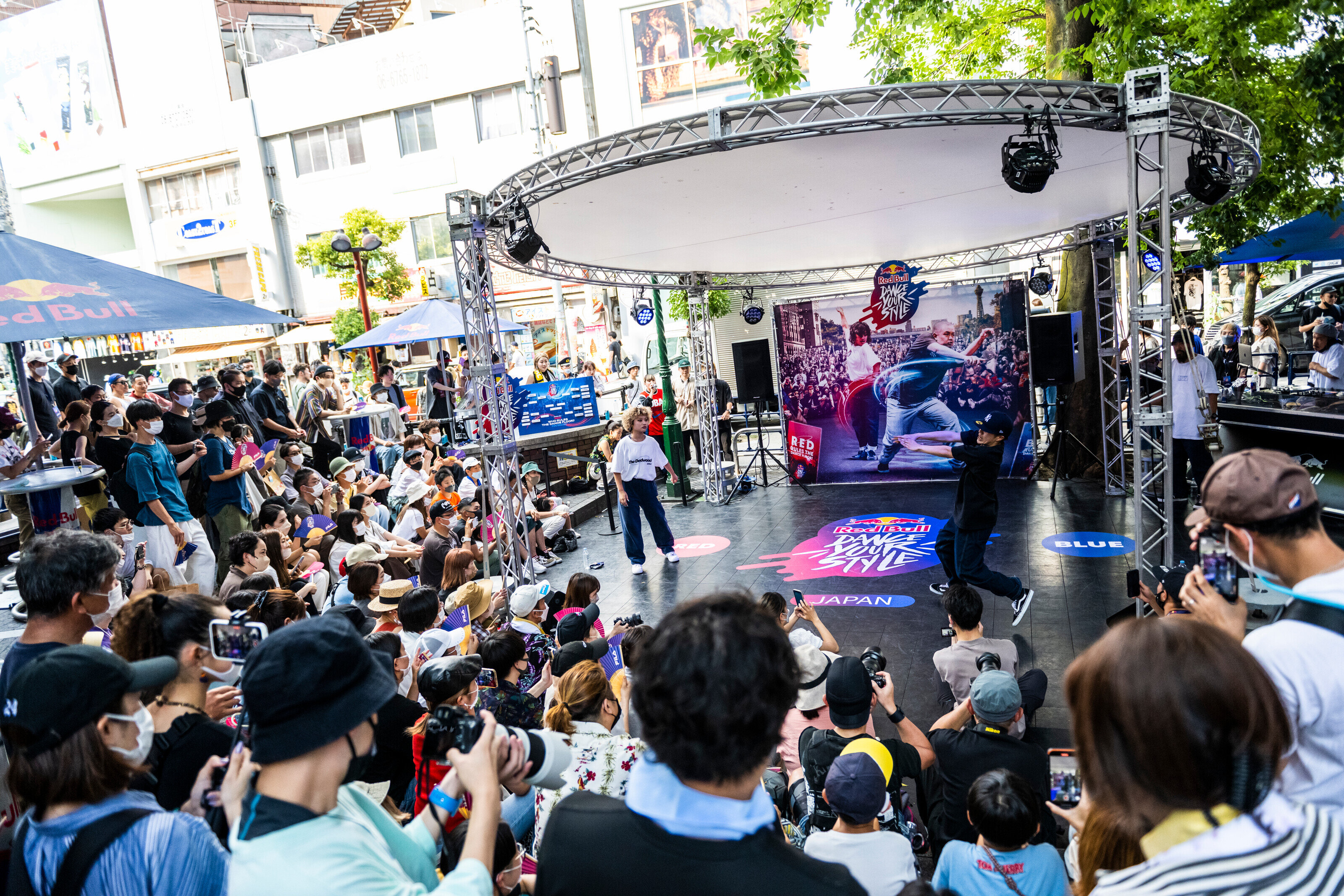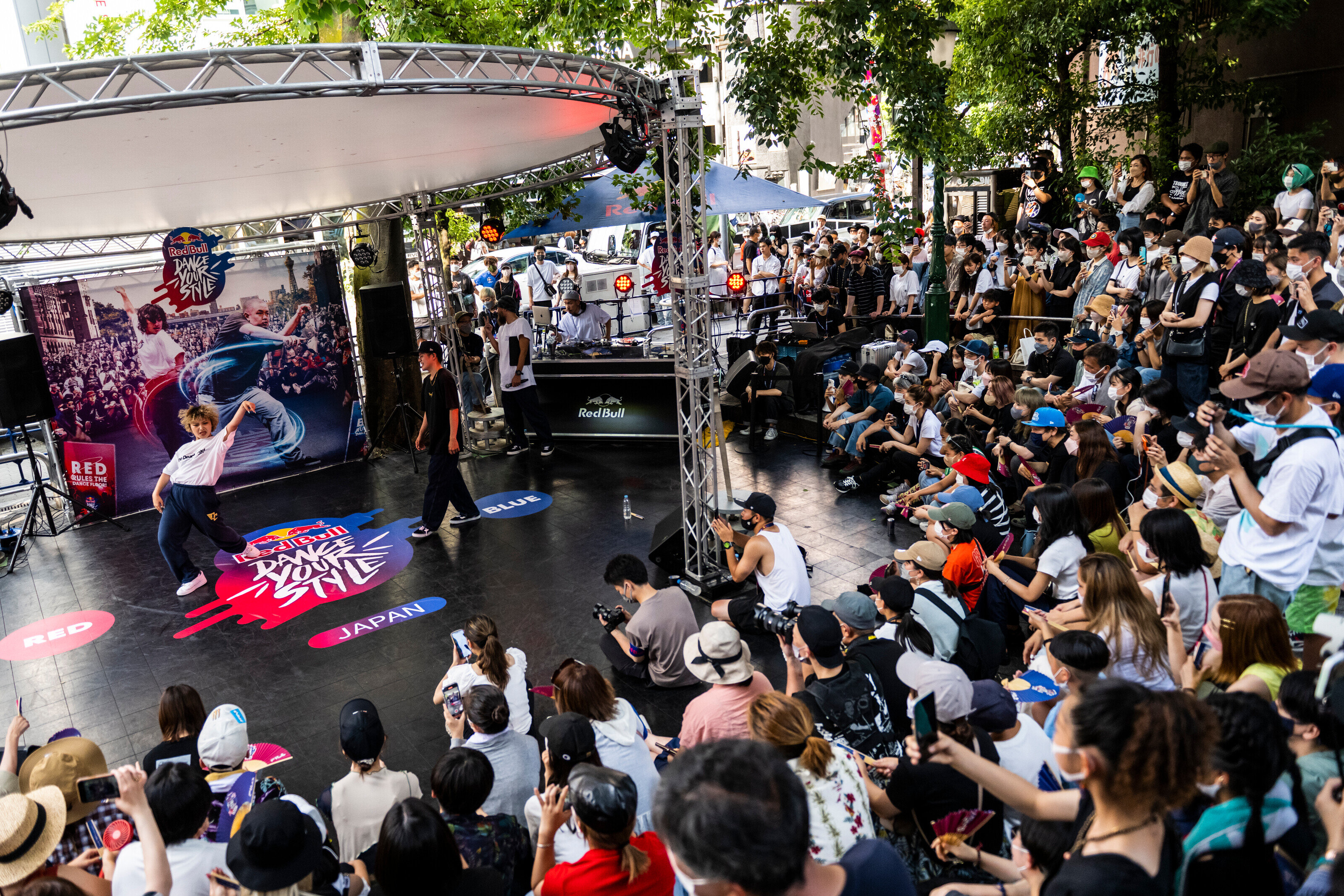 A total of 16 dancers from across Japan and from all genres of dance came to Osaka to compete for a chance to represent Japan on the global stage. The dancers competed in a series of one-on-one dance battles using hit songs from Michael Jackson, Madonna, BTS, and other well-known artists. However, the dancers themselves did not know what song would play next, giving more excitement to both the dancers and the crowd. Throngs of people, including many young, aspiring dancers, came to see the energetic dance battles, and the dancers with the loudest cheers were declared the winners. Achieving a stunning victory, Osaka native Gucchon was declared the champion and will move on to represent Japan at the global competition in South Africa.
The Osaka Convention & Tourism Bureau was an official supporter for the event, as we work to attract sports events of all kinds and spark even more excitement for Osaka.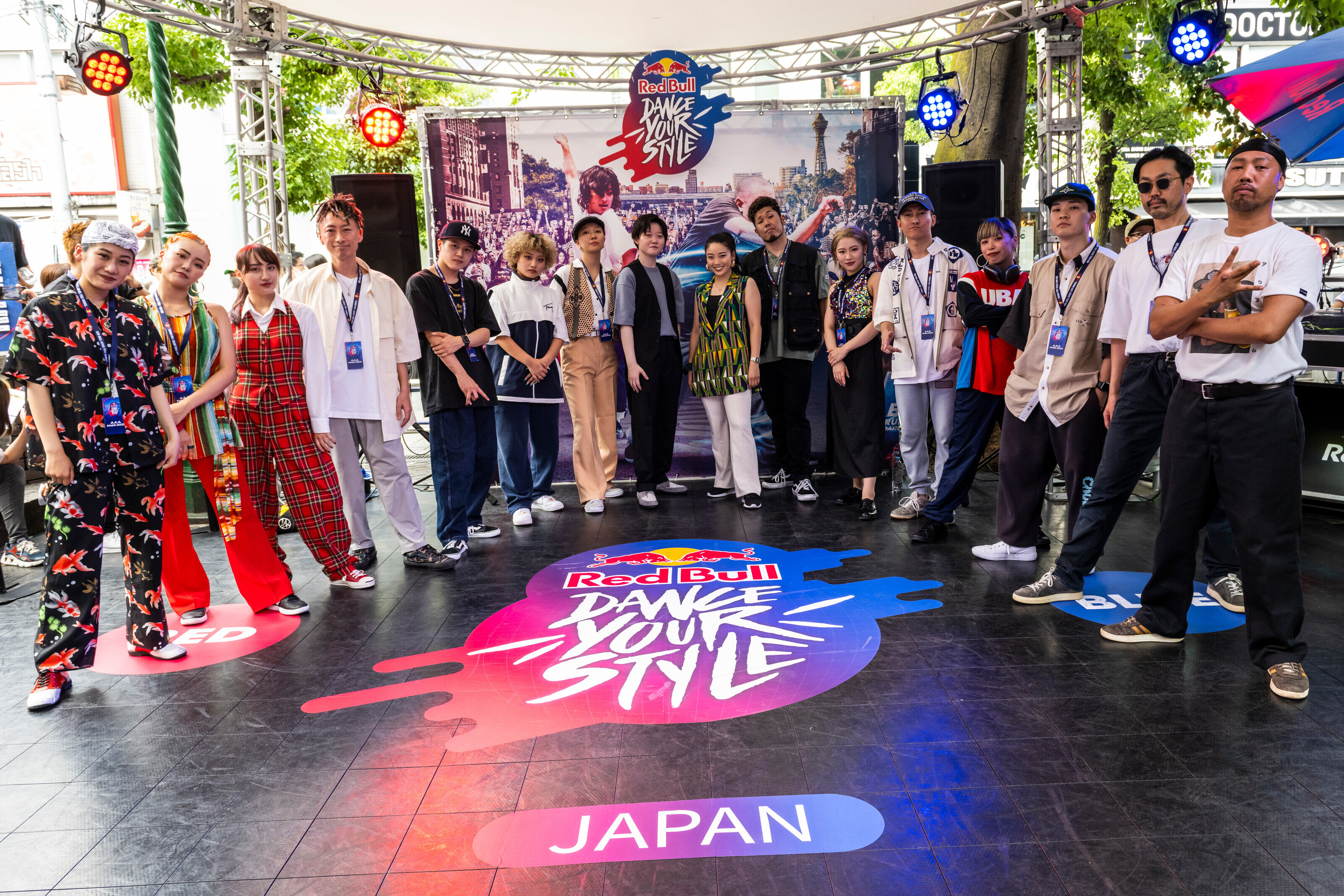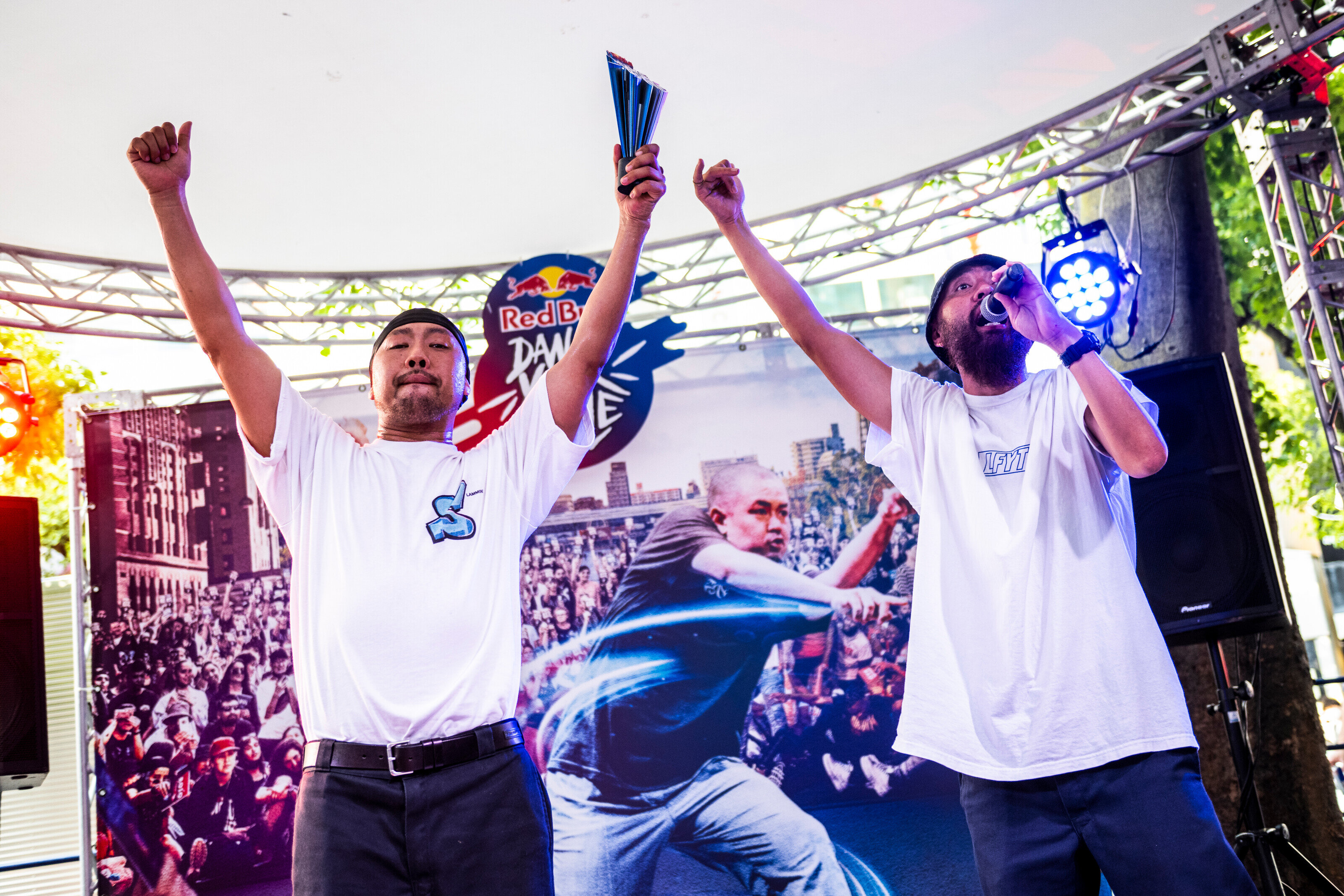 What is breaking?
Breaking is a style of street dance that originated in the United States in the 1970s and has since gained worldwide recognition and will even be included as a new sport at the 2024 Summer Olympics in Paris. The sport has gained momentum in Japan as well, with Japan's official professional dance league "D.LEAGUE" launched in 2021. Hopes are high for a Japanese athlete to take home a medal for street dance at Paris 2024.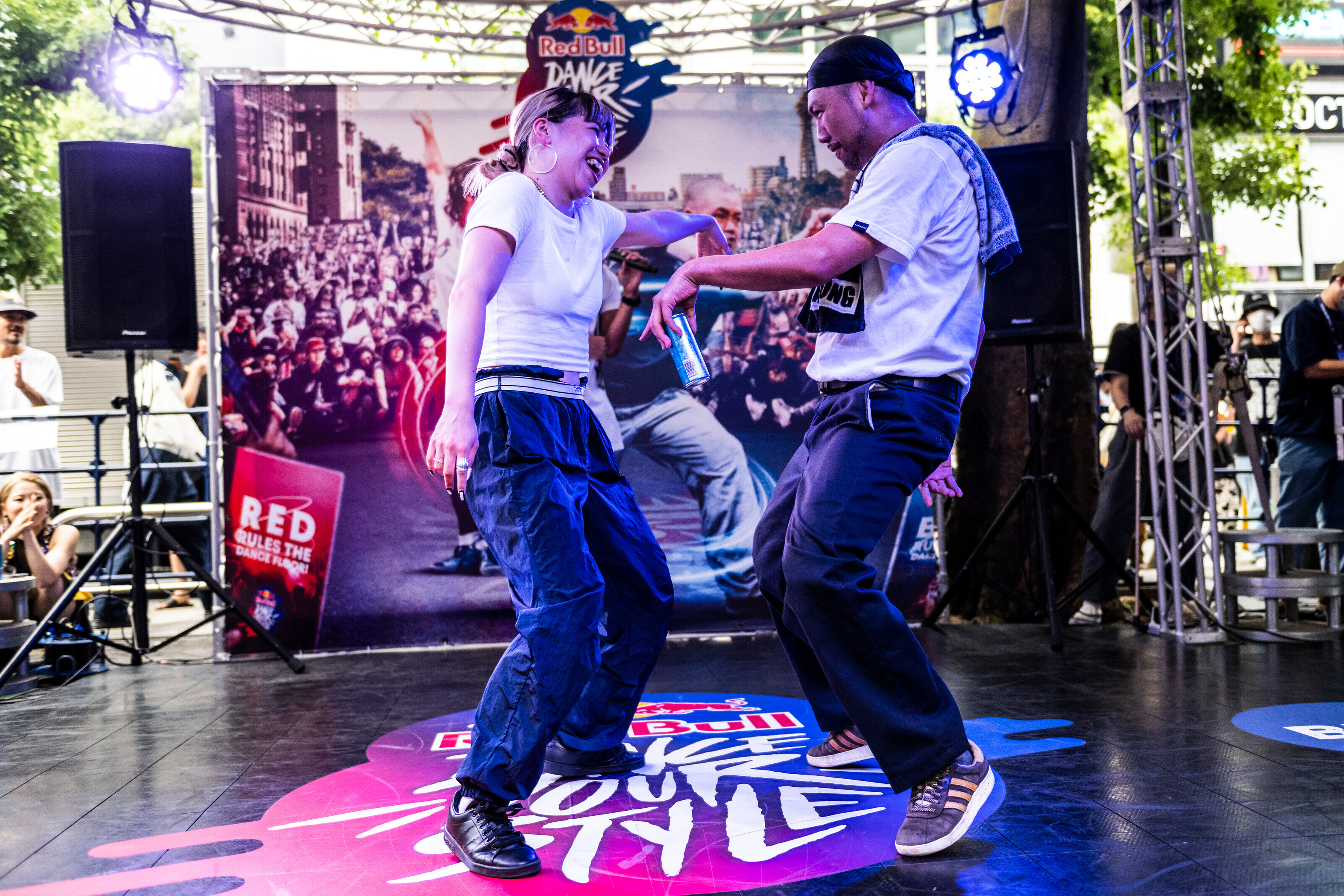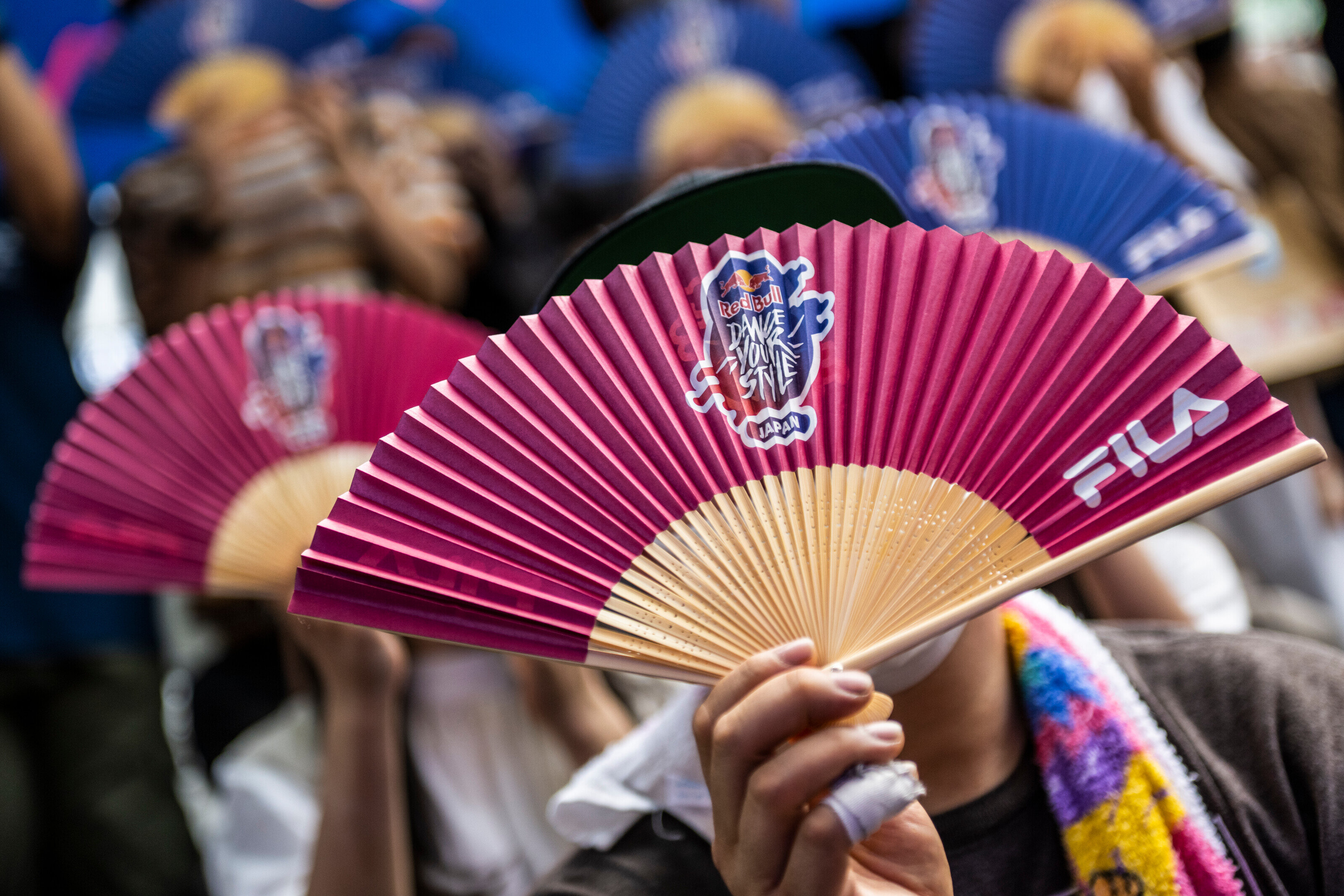 ©Jason Halayko Red Bull Content Pool
For more information on the Red Bull Dance Your Style 2022 Japan Final:
Event Overview
Event Name:
Red Bull Dance Your Style 2022 Japan Final
Date:
Sunday, July 17, 2022
Venue:
Triangle Park, America-mura
2-11-34 Shinsaibashi, Chuo-ku, Osaka 542-0086
Organizer:
Red Bull Japan
Partner:
FILA
Supporter:
Osaka Convention & Tourism Bureau