News
2022.03.16
The 1st Japan Tourism Showcase in Osaka, Kansai: Travel Tech Special Exhibitors
Revitalizing Japan with the power of travel
The 1st Japan Tourism Showcase in Osaka, Kansai
Get ready for the return of the Go To Travel Campaign! Travel Tech Special Exhibitors
When: Friday, March 25- Sunday, March 27, 2022
 March 25 is for business attendees only
 March 26 and 27 are for business attendees and the general public
Where: INTEX Osaka
Organized by the Japan Tourism Showcase Executive Committee (President: Kazuyuki Ochiai, Executive Officer, Mynavi Corporation), the Japan Tourism Showcase aims to:
(1) Promote and revitalize the allure of domestic travel to Japanese travelers to further expand the industry.
(2) Provide a tailwind for the recovery of inbound tourism by showcasing Japan tourism to travel companies around the world.
The Osaka Convention & Tourism Bureau is lending special support to this event to ensure its success.

Travel Tech Special Exhibitors
Destinations and service suppliers from across Japan and across industries will be gathering at the Japan Tourism Showcase to showcase what they can offer the tourism industry, including leaders in tech. These companies, who will be exhibiting in the "Travel Tech" zone, offer technologies and solutions with multilingual support, facial recognition, and more amid the digital transformation (DX) in the tourism industry. Take a look at some of them below:
■ Mitsubishi Electric Corporation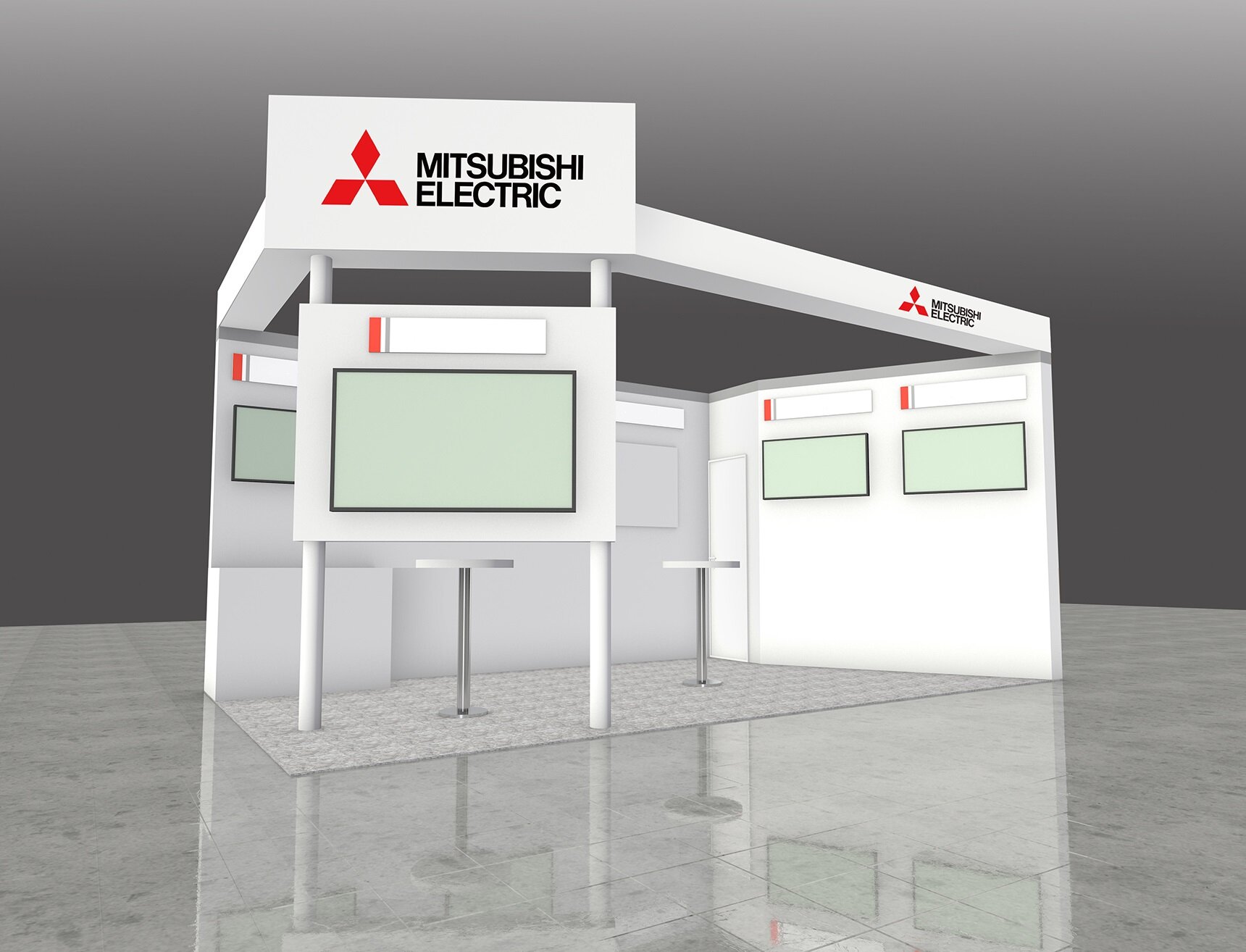 Unifying teams both in and out of the company, Mitsubishi Electric is showcasing six of their cutting-edge technologies and solutions that can support businesses in the tourism industry, such as finger-tracking software that can match your finger movements to letters and images, displaying the words and pictures you draw alongside each other, all to better foster communication. Other items at the Mitsubishi Electric booth include an app with unified information on train stations and their nearby locales, a transportation robot, and more products and systems that provide far-reaching solutions. Stop by their booth to test them out!
■ Panasonic System Solutions Japan Co., Ltd.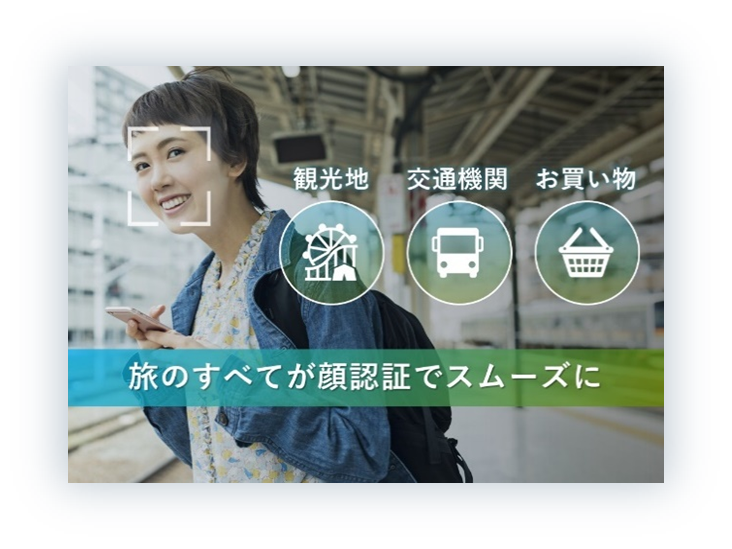 Panasonic, looking towards the World Expo 2025 in Osaka, Kansai, is continuing to contribute to the ongoing digital transformation of the tourism industry, and is seeking creative partners to work with. Aiming to improve the circumstances that the world and the tourism industry finds itself in amid the COVID-19 pandemic, Panasonic is showcasing its products and solutions such as contactless payments via facial recognition and information technology services.
■ Vpon JAPAN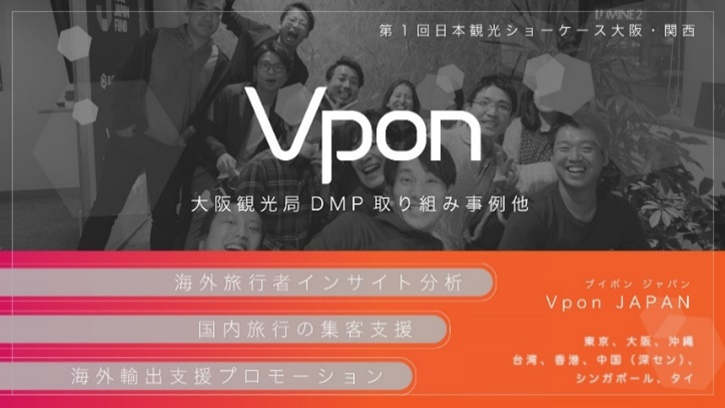 In order to increase domestic consumption in travel, organizations need to identify their target consumers and then define the target's needs, interests, lifestyle, and demographics. Then, organizations must develop and offer unique tourism packages and contents that cater to the target consumer. Vpon Japan, a big data company focused on data analytics, offers digital marketing solutions that support the domestic travel industry by providing such information and insight on Asian travelers. These solutions include analytical insight on inbound travelers, the domestic travel industry, and outbound tourism.
■ DNP MAP: A regional information promotion platform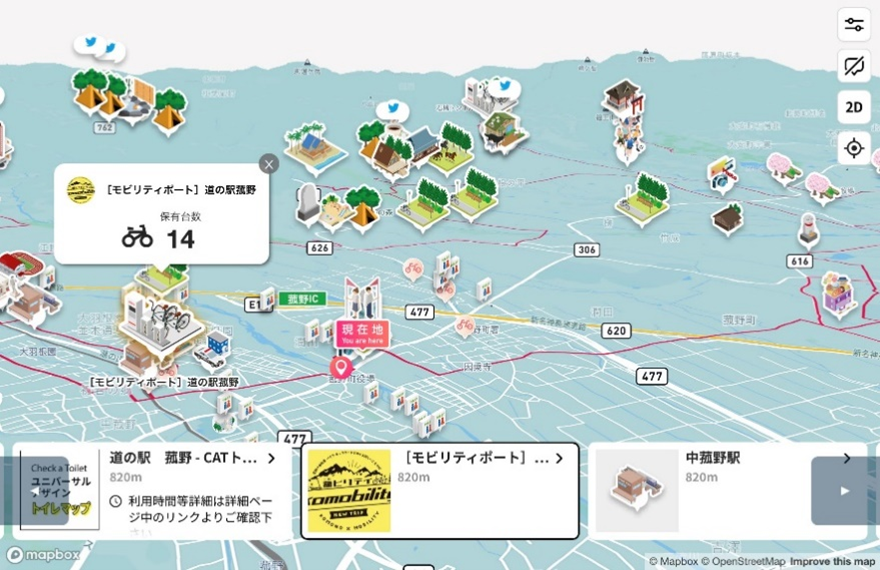 DNP (Dai Nippon Printing) has created the DNP MAP to be an information platform showcasing the latest information on a local region's tourism hotspots. The information is updated in real time and pulled from Twitter, Instagram, and other social media sites, all displayed on an easy-to-read map interface. The platform, while also making use of pamphlets and other existing media content, combines information from different sources on what's currently popular with travelers into a comprehensive format, letting travelers make decisions based on the most up-to-date information and more thoroughly enjoy the destination.
■ SOMPO Light Vortex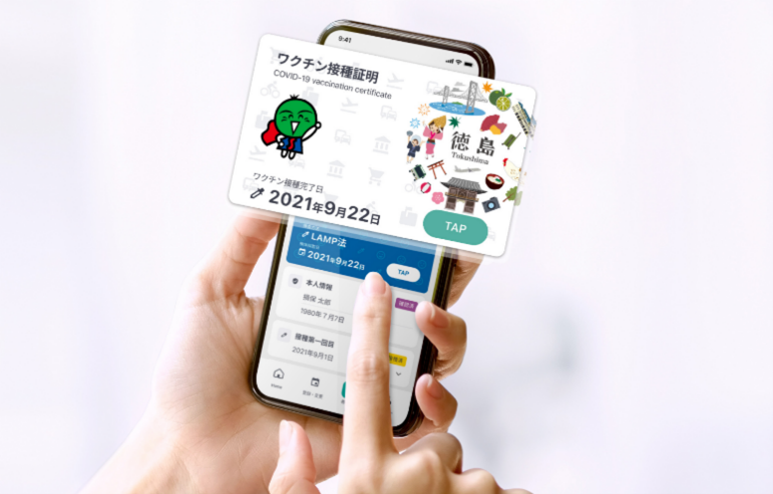 SOMPO Light Vortex is a digital solutions company that tackles society's latest challenges and offers the Light Pass and the Light Checker. The Light Pass is an all-in-one package that provides total support for safe travel with an official digital format for vaccine certifications and infection risk mitigation features. The included coupon functionality helps contribute to local revitalization, and the software also provides up-to-date information on crowd conditions.
Besides reducing workloads by optimizing the vaccine-related discount information that differs by prefecture and by offering analytical data on coupon usage with its software, SOMPO Light Vortex also provides a call center and offers to assist in getting more shops and restaurants involved with discount schemes. Already used in Tokushima Prefecture, the software has proven to have low start-up costs, and can even be covered by government aid. SOMPO Light Vortex aims to have more local governments in Japan, as well as service providers planning to use coupons in their travel packages, to introduce the software to their communities to help revitalize travel.
---
Exhibitor Information
There are many other venders offering DX solutions in the tourism industry!
Check the current exhibitor information from the link below.
Register to attend!
As a part of social distancing measures during the COVID-19 pandemic, attendance at the Japan Tourism Showcase requires pre-registration. Please register from the event homepage below, and from the "Visitor Registration" button on the top left of the event homepage.
Event Outline
Event Name:
第1回 日本観光ショーケース in 大阪・関西
The 1st Japan Tourism Showcase in Osaka, Kansai
Dates:
March 25- 27, 2022
Venue:
INTEX Osaka
1-5-102 Nankokita, Suminoe-ku, Osaka 559-0034
Entrance:
Free Admission
Organizer:
Japan Tourism Showcase in Osaka, Kansai Executive Committee (Mynavi Corporation, among others)
Special Collaborator:
Osaka Convention & Tourism Bureau
Sponsors:
Ministry of Foreign Affairs, Osaka Prefecture, Osaka City, Osaka Chamber of Commerce and Industry, Kansai Economic Federation, Kansai Association of Corporate Executives, Union of Kansai Governments, Japan Travel and Tourism Association, Japan Association of Travel Agents, All Nippon Travel Agents Association, Japan National Tourism Organization (JNTO), Japan Association for the 2025 World Exposition, Osaka International Business Promotion Center, Osaka Metro Co., Ltd., Kansai Airports, Kintetsu Group Holdings Co., Ltd., Nankai Electric Railway Co., Ltd., East Japan Railway Company, Hankyu Hanshin Holdings, Inc., and the Tourism EXPO Japan 2023 Osaka, Kansai Venue Liaison Committee
---
For inquiries:
Japan Tourism Showcase Executive Committee Secretariat
7F The ParkRex Shintomicho, 1-9-6 Shintomi, Chuo-ku, Tokyo 104-0041
Email: [email protected]
TEL: 050-3066-9150 (Weekdays: 10:00- 17:00)