News
2023.03.02
New name for the Umekita Second Project!
「

GRAND GREEN OSAKA

」
New name for the Umekita Second Project!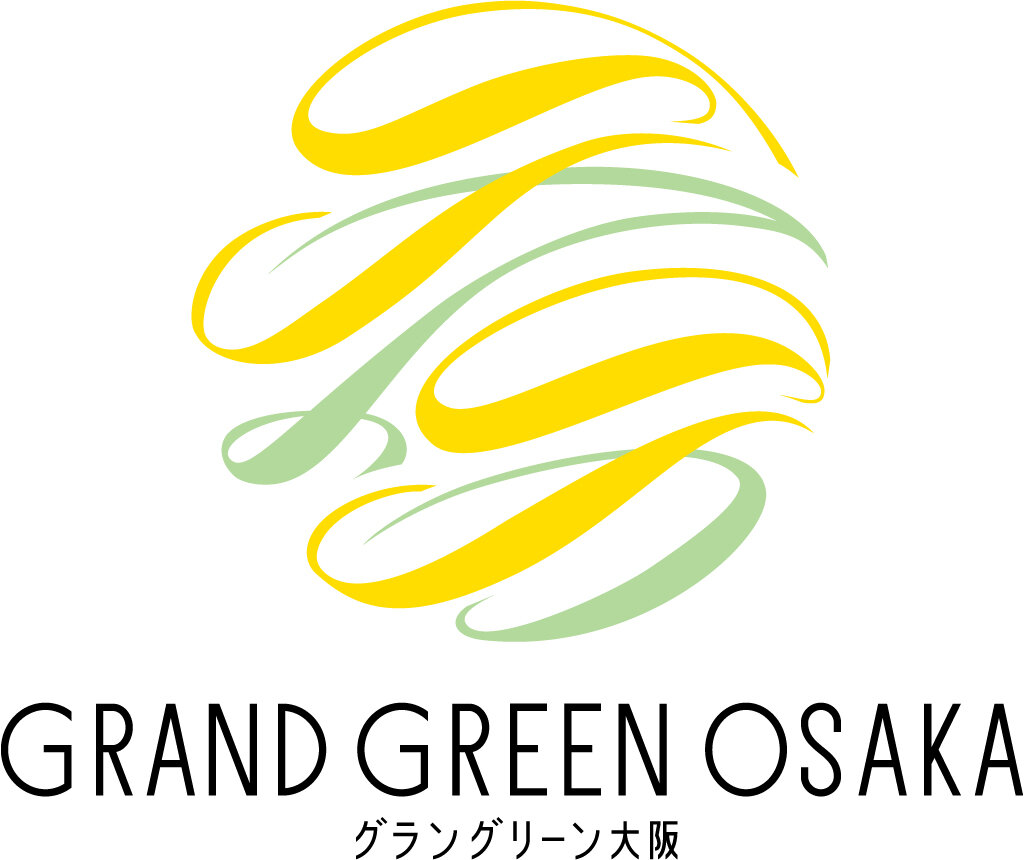 The Osaka Convention & Tourism Bureau (OCTB) is collaborating with GRAND GREEN OSAKA Development Consortium in order to promote the project worldwide. This urban development project will feature not only large-scale meeting and event spaces, hotels, and commercial facilities, but also a massive 45,000 square meter area of green space. The construction of this large, metropolitan park aligns with one of the OCTB's missions of increasing the amount of greenery across the city.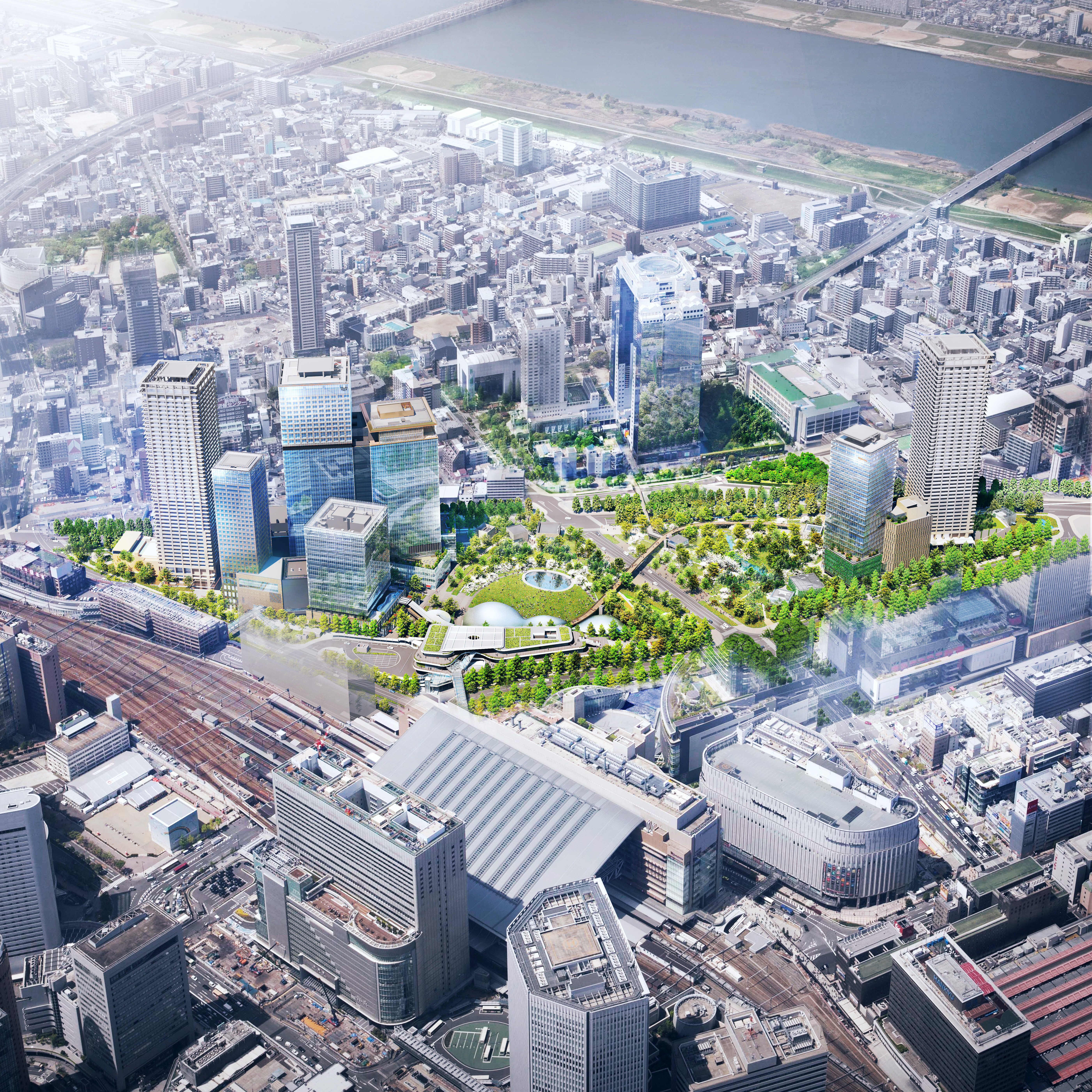 Concept aerial view of GRAND GREEN OSAKA site
PRESS RELEASE:
---
What is GRAND GREEN OSAKA?
GRAND GREEN OSAKA is the second phase of a redevelopment project to transform the former trainyards north of Osaka Station into a new, modern city district. Located in Umeda, the primary transportation hub for Osaka and western Japan, the project is planned to for a partial opening around summer 2024 and full opening in FY2027. GRAND GREEN OSAKA follows the development of the nearby Grand Front Osaka commercial complex, opened in 2013 with Knowledge Capital Congrès Convention Center, the InterContinental Osaka and hundreds of shops and restaurants.
Based on a design philosophy of blending greenery with innovation, Umekita Second Project aims to become a world-class urban area that supports the generation of industrial innovation with features such as an urban park and collaboration between industry, academia, and government. With three new hotels for international business and leisure travelers and collaborative potential with Congrès Convention Center in Grand Front, the area will significantly contribute to Osaka's capabilities in holding large-scale conventions, meetings, and events, making the city even more competitive on the global stage.
A new information sharing building is expected to be built. It will not only have a roofed event space that directly connects to the new station for various events, an urban park, and information sharing and guiding functions, but visitors can also experience an ethical and sustainable lifestyle in the planning space in the building and multipurpose galleries will be available for companies and organizations to rent as well.
JR West Japan is opening a new train station in 2023 beneath the redeveloped area, with a direct connection to Kansai International Airport, cutting travel time to just 40 minutes. This will provide unprecedented convenience and connection for the area and the rest of western Japan. By 2031 this new train line will extend all the way to Shin-Osaka Station and the bullet train line, further cementing Osaka's status as an international hub for travelers and a gateway into the rest of Japan.

Concept image of the roofed event space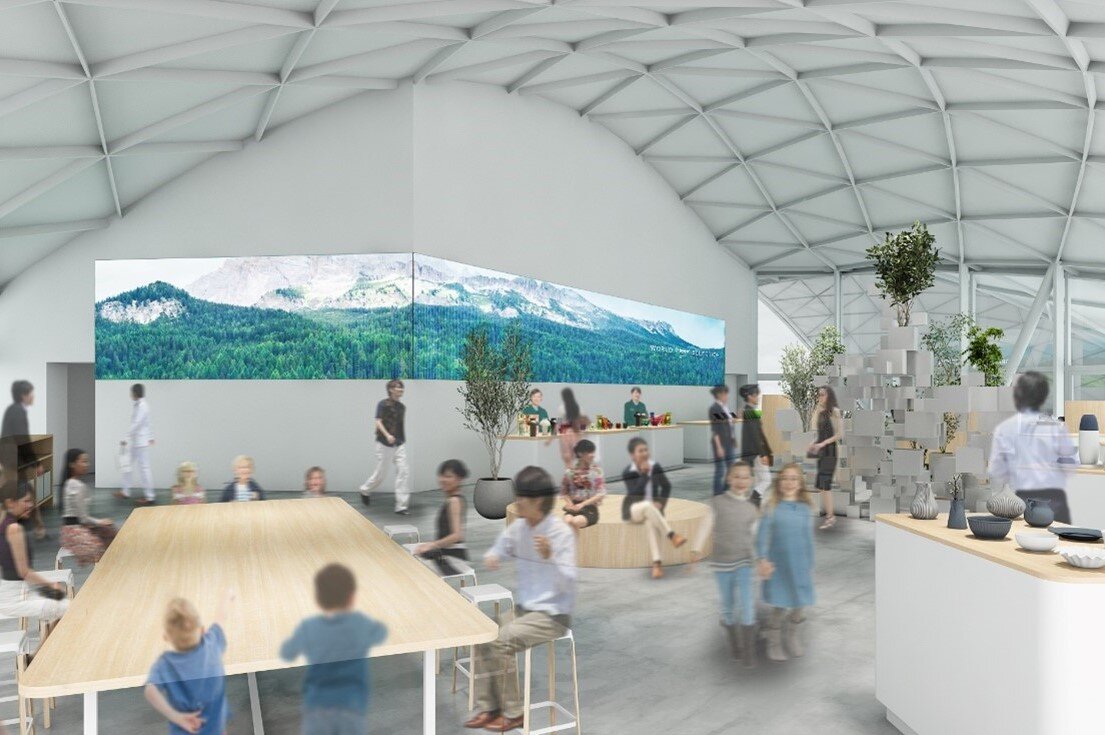 Concept image of Next Innovation Museum (tentative name)
For more information on Grand Green Osaka:
---
Umekita Park (Tentative Name)
Once completed, the park that is central to the redeveloped area will boast roughly 45,000 square meters (11.5 acres) of green space and direct connection to Osaka Station. The park will contribute to not only Osaka's sustainability initiatives but also to the city's disaster resilience by providing a wide-area evacuation space. With the first phase of the park opening in summer 2024 ahead of World Expo 2025, and a full opening in 2027, Umekita Second Project is introducing a concept known as "Osaka Midori Life" (midori meaning green), which aims to improve quality of life for residents and visitors alike, and to spur on innovation from companies and research institutions. Under this concept, the park will become a new urban public space and sustainable ecosystem, as well as a place for citizens and users of diverse backgrounds to experience the latest advanced products and services from companies and universities. With its varied event space and impressive sights during each season of the year, the park will also become an exceptional meeting and event venue.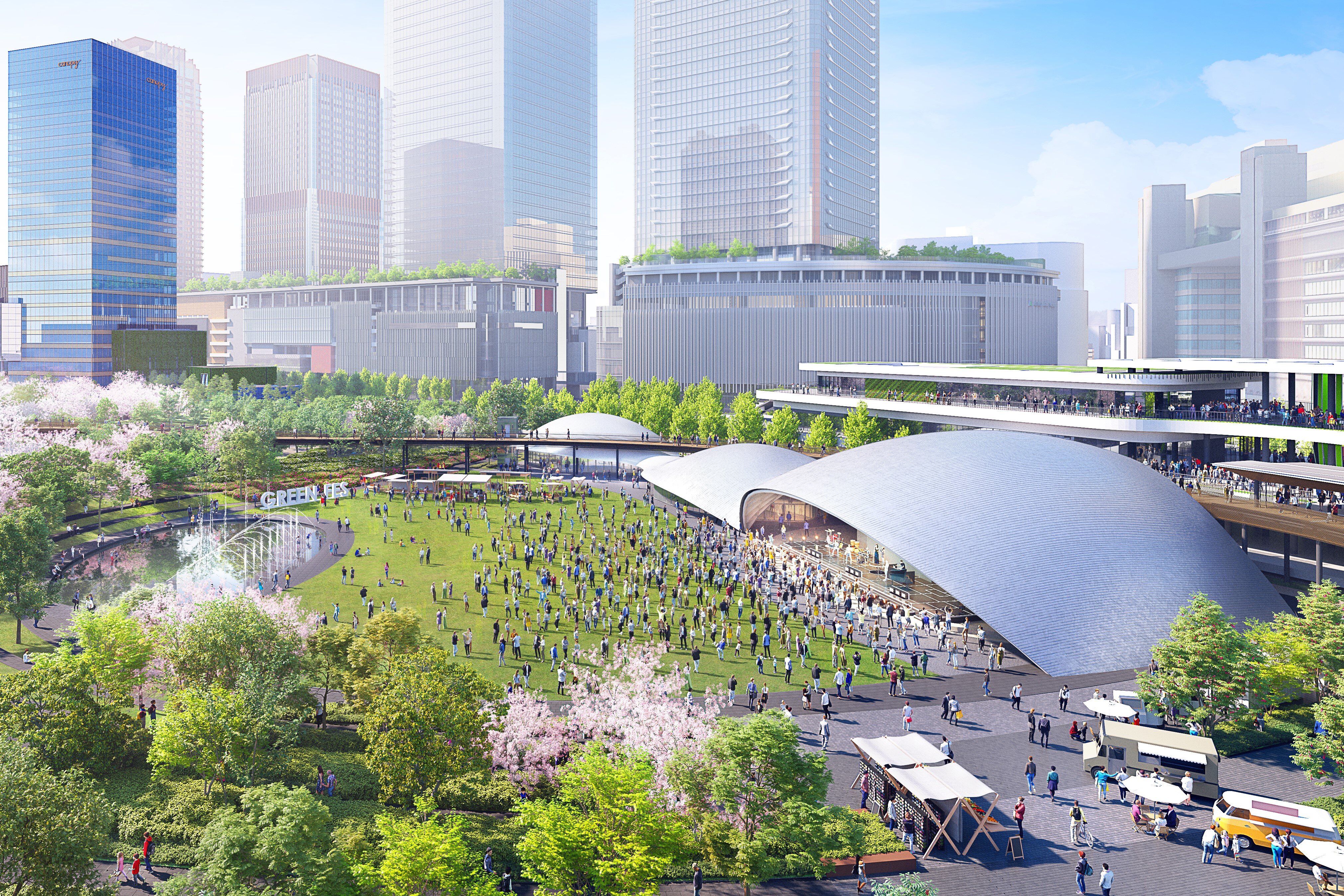 Concept image of the Reflection Plaza, with high-quality natural turf and pond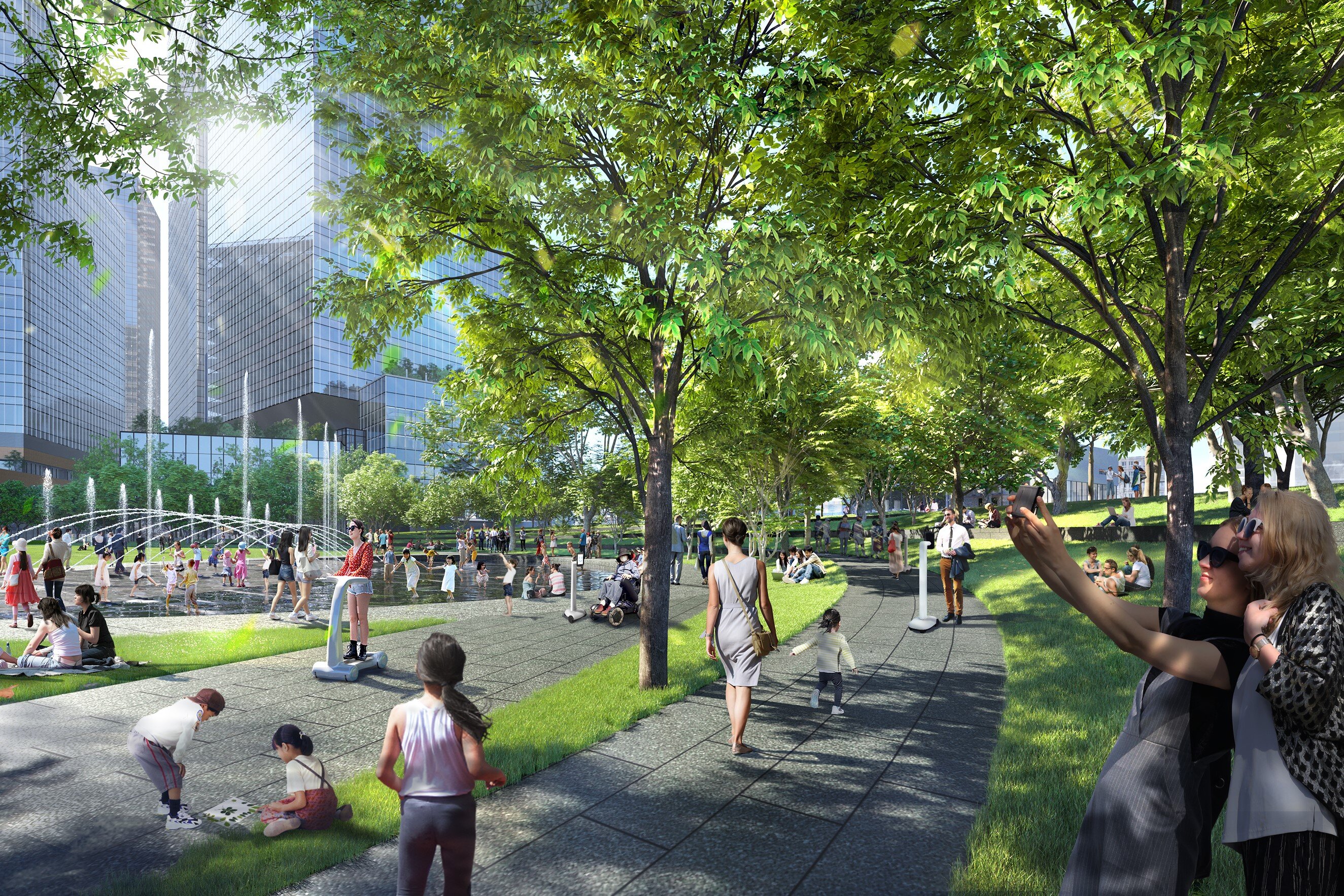 Concept image of sloping relaxation area with gentle shade and shallow wading pool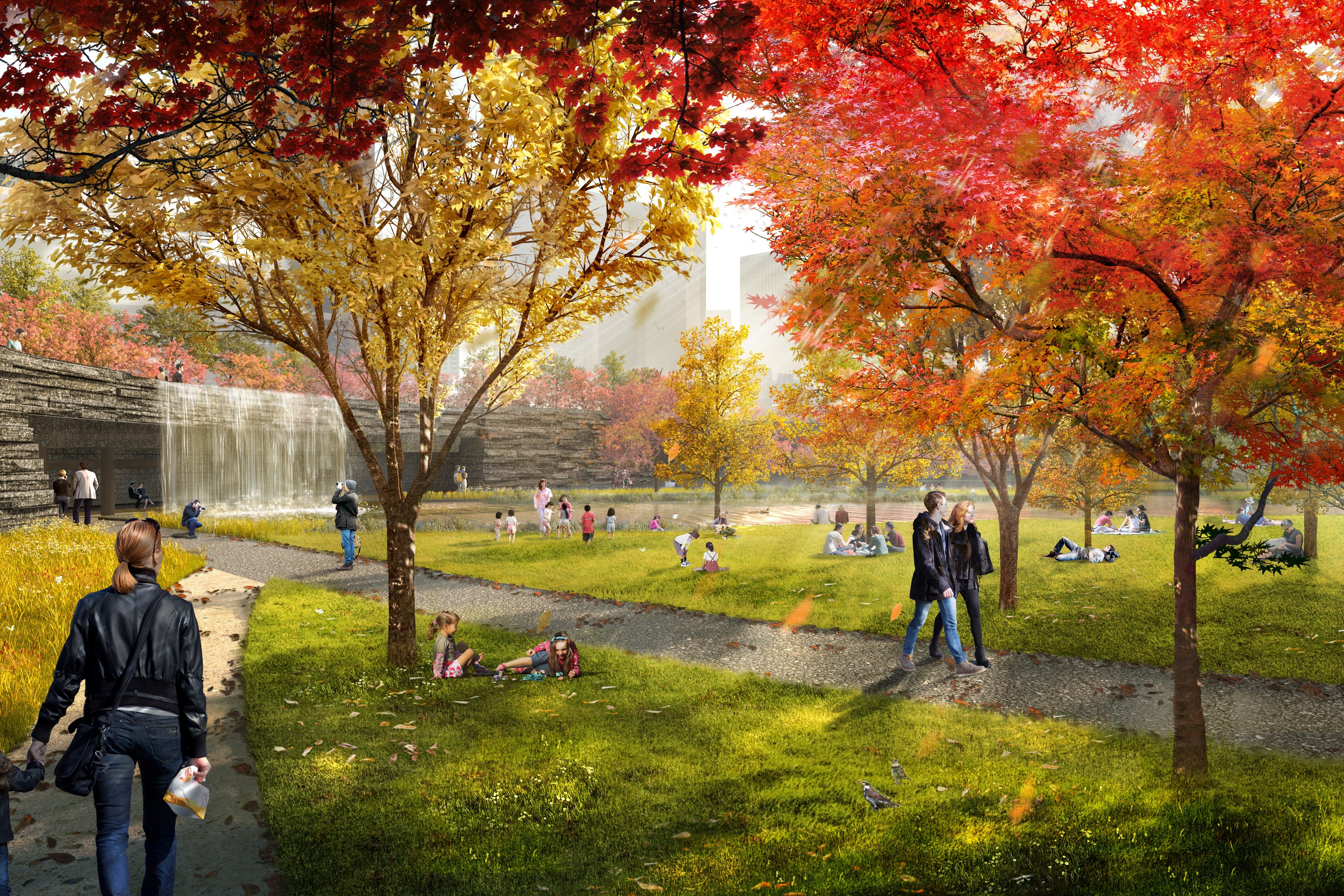 Concept image of rock face and waterfall reflecting Japanese culture of craftsmanship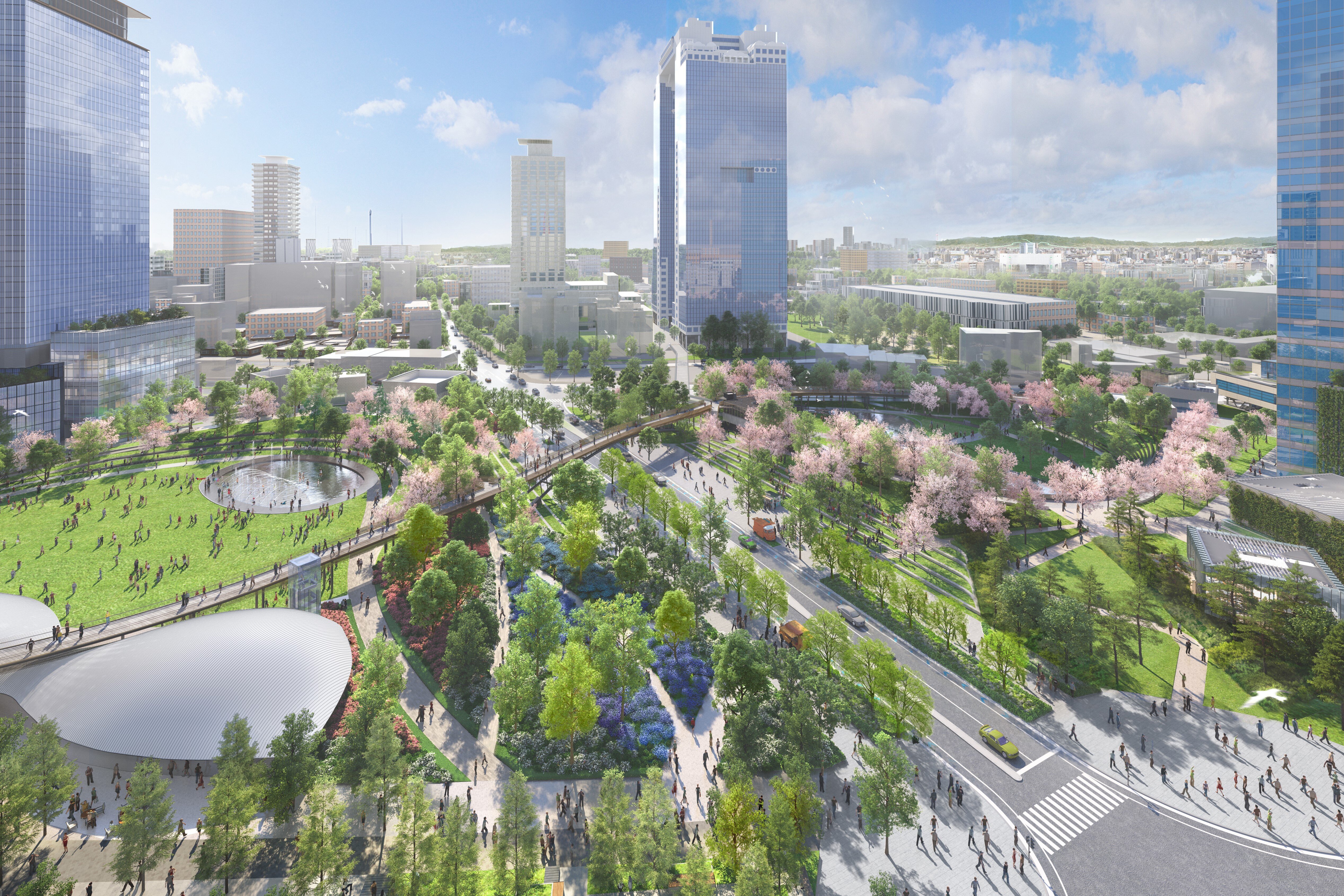 Concept aerial view of Umekita Park
*image provided by Grand Green Osaka related developers.
For more information on Umekita Park:
---
Environment-Friendly Urban Development
GRAND GREEN OSAKA has been rated gold in the ND (Neighborhood Development category of LEED (Leadership in Energy & Environment Design), an international green building rating system operated by the US Green Building Council. Environment-friendly urban development will be actively promoted towards the opening of this area around summer, 2024.
---
Initiatives from the Osaka Convention & Tourism Bureau
In the leadup to World Expo 2025, the Osaka Convention & Tourism Bureau has made increasing greenery across Osaka one of its main priorities. This includes encouraging the addition of flora and plants on wall faces, planting more trees, and maximizing the overall visibility of greenery, as well as promoting new lifestyles that incorporate plant cultivation.
The Japan Green Project Promotion Council, of which the Osaka Convention & Tourism Bureau is a member, is registered as a Team Expo 2025 partner. This program, established by the organizers of Expo 2025, encourages key players including individuals, businesses, and local governments to collaborate in order to spearhead vital projects that align with the Expo's goal of designing future society for our lives, such as in sustainability initiatives.
For more information on the Japan Green Project: