News
2023.01.06
Happy New Year from the Osaka Convention & Tourism Bureau!
The Fukumusume shrine maidens visited our office
to wish a Happy New Year!
On January 5, 2023, we received a visit at our office from the Fukumusume shrine maidens, who provided a new good-luck charm for 2023 in the form of sacred bamboo branches. To grant blessings for prosperous business in the new year, the Fukumusume performed the "kamigata-jime," a hand-clapping ceremony unique to their shrine.
The Fukumusume ("daughters of fortune") are the shrine maidens of Imamiya Ebisu shrine, one of Osaka's oldest shrines and believed to be the home of Ebisu, the deity of trade and commerce. The Fukumusume are especially active during the Toka Ebisu Festival, held around the 10th of January every year, where festival goers flock to receive blessings and good luck for the new year.
This year's Toka Ebisu Festival begins on January 9th!
See more information on Imamiya Ebisu Shrine and the festival on our website

: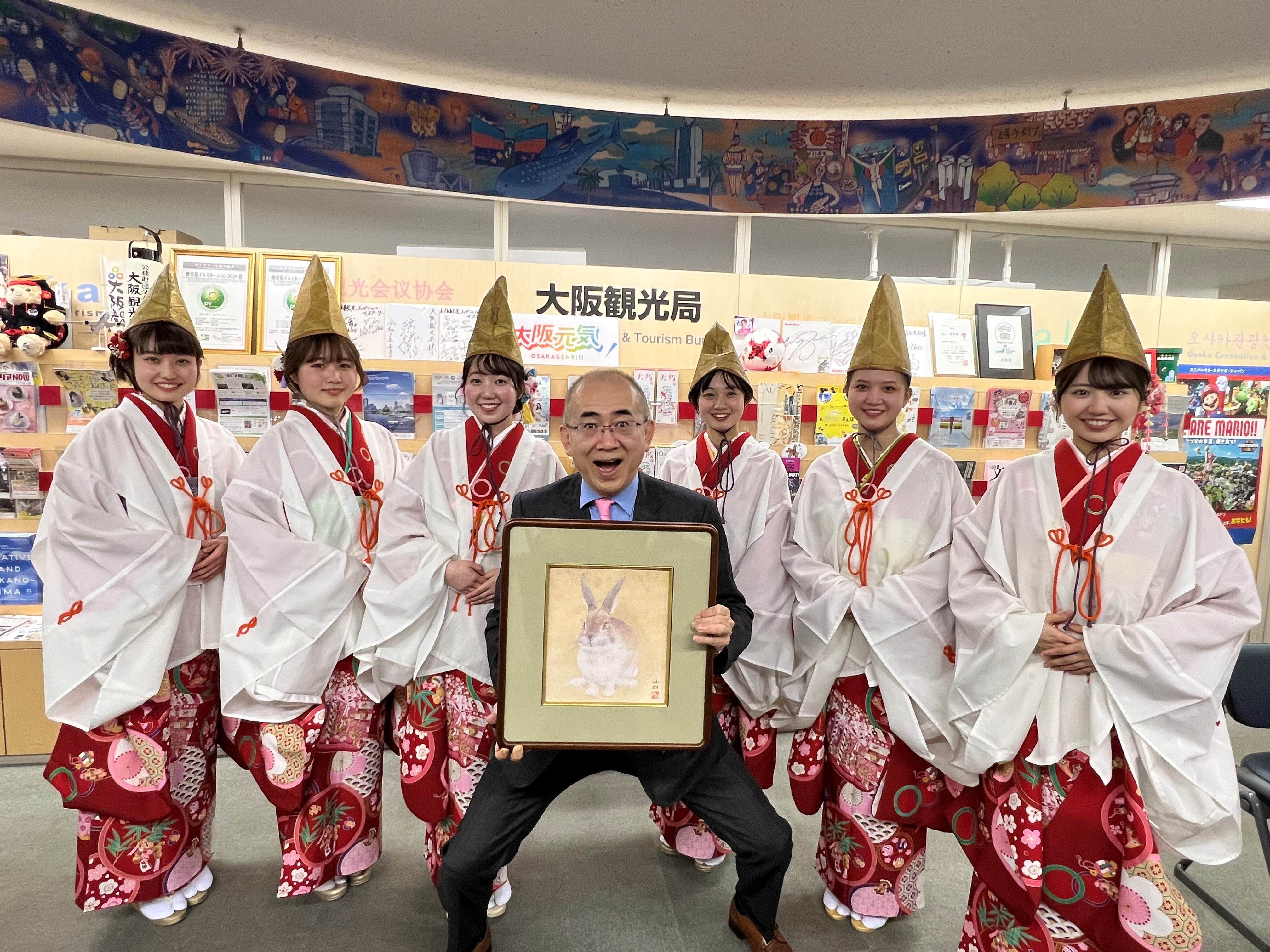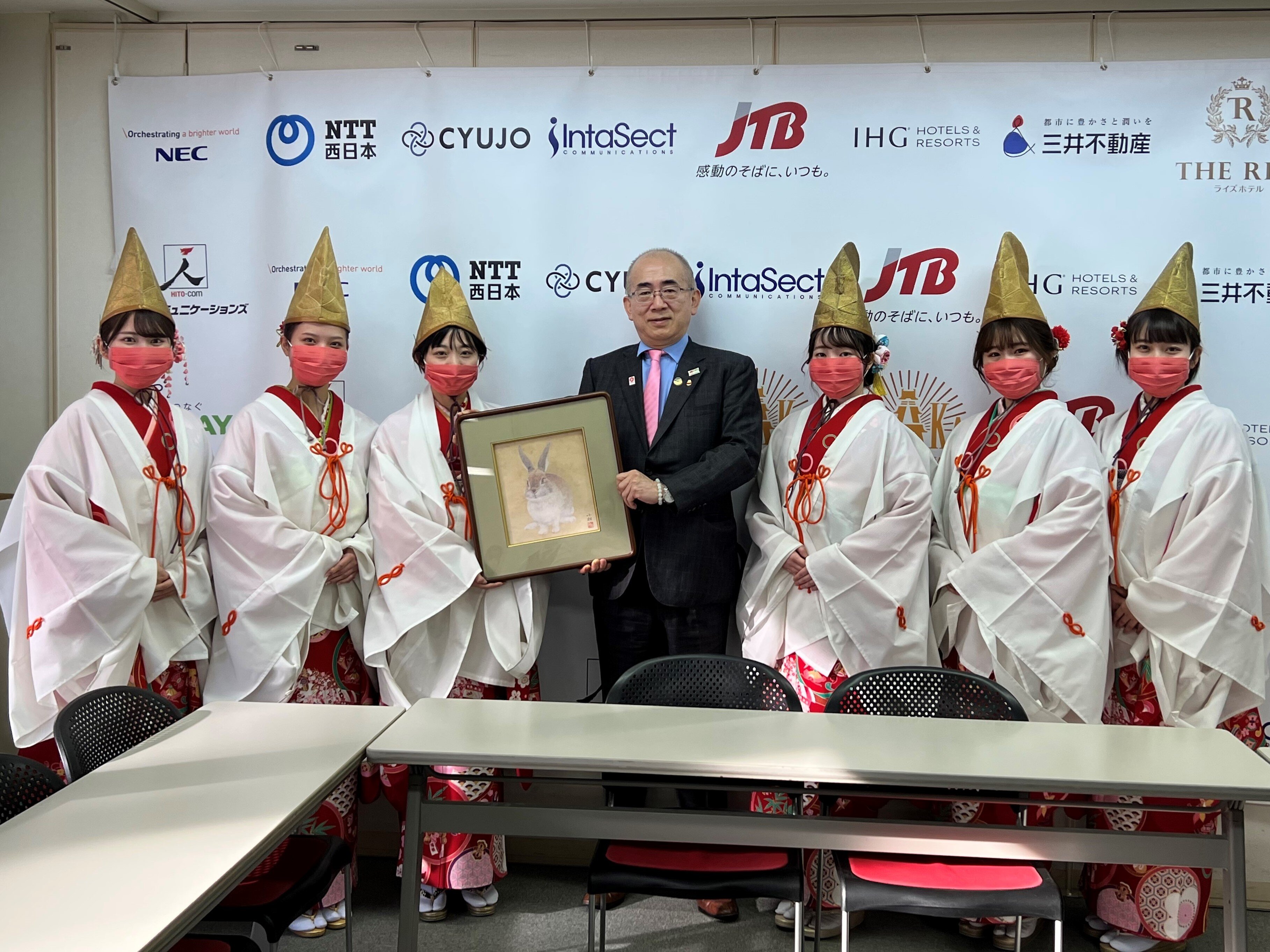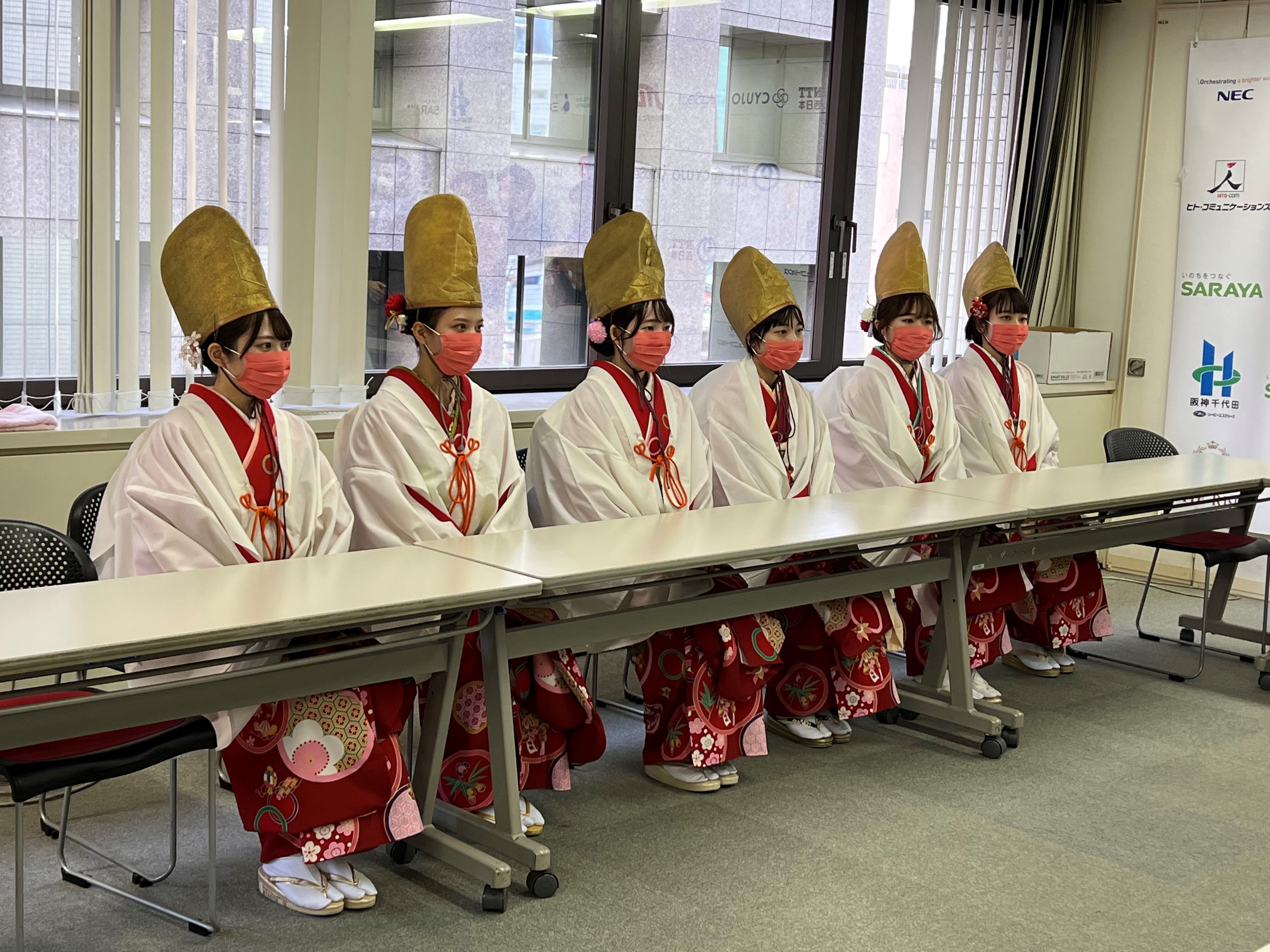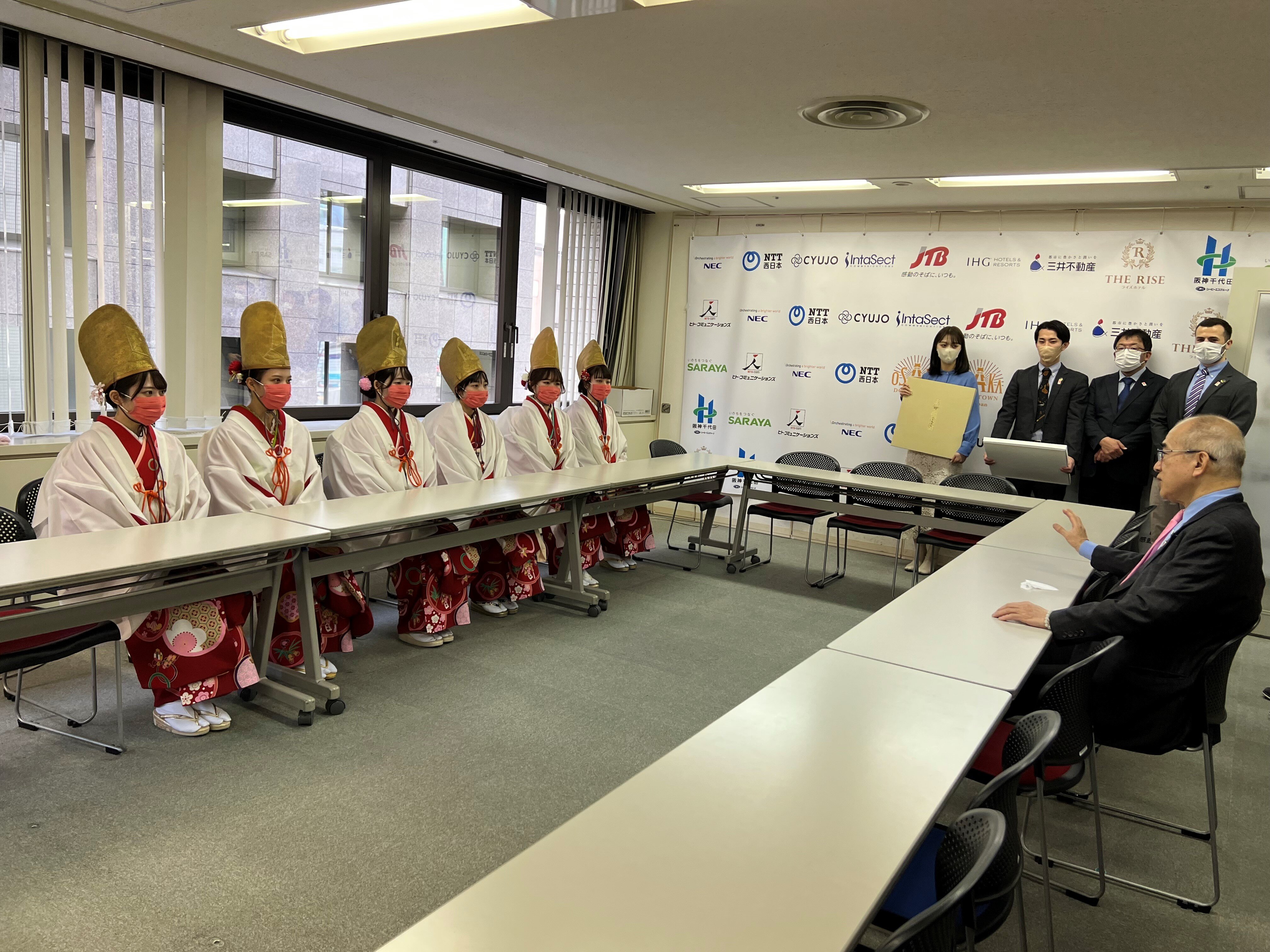 The Osaka Convention & Tourism Bureau provides a wide range of support and entertainment programs for qualifying meetings, events, and incentive tours. One of the most popular programs we arrange is the appearance of Fukumusume at dinners and receptions. If you are planning to hold a MICE event in Osaka, please contact our office.
See more on how we can support your next meeting or event: