News
2023.06.09
We're painting the town rainbow for Pride!
Osaka Celebrates Pride 2023!
Every year, the month of June is increasingly recognized internationally as Pride Month, originating from the Stonewall Riots in New York in June 1969.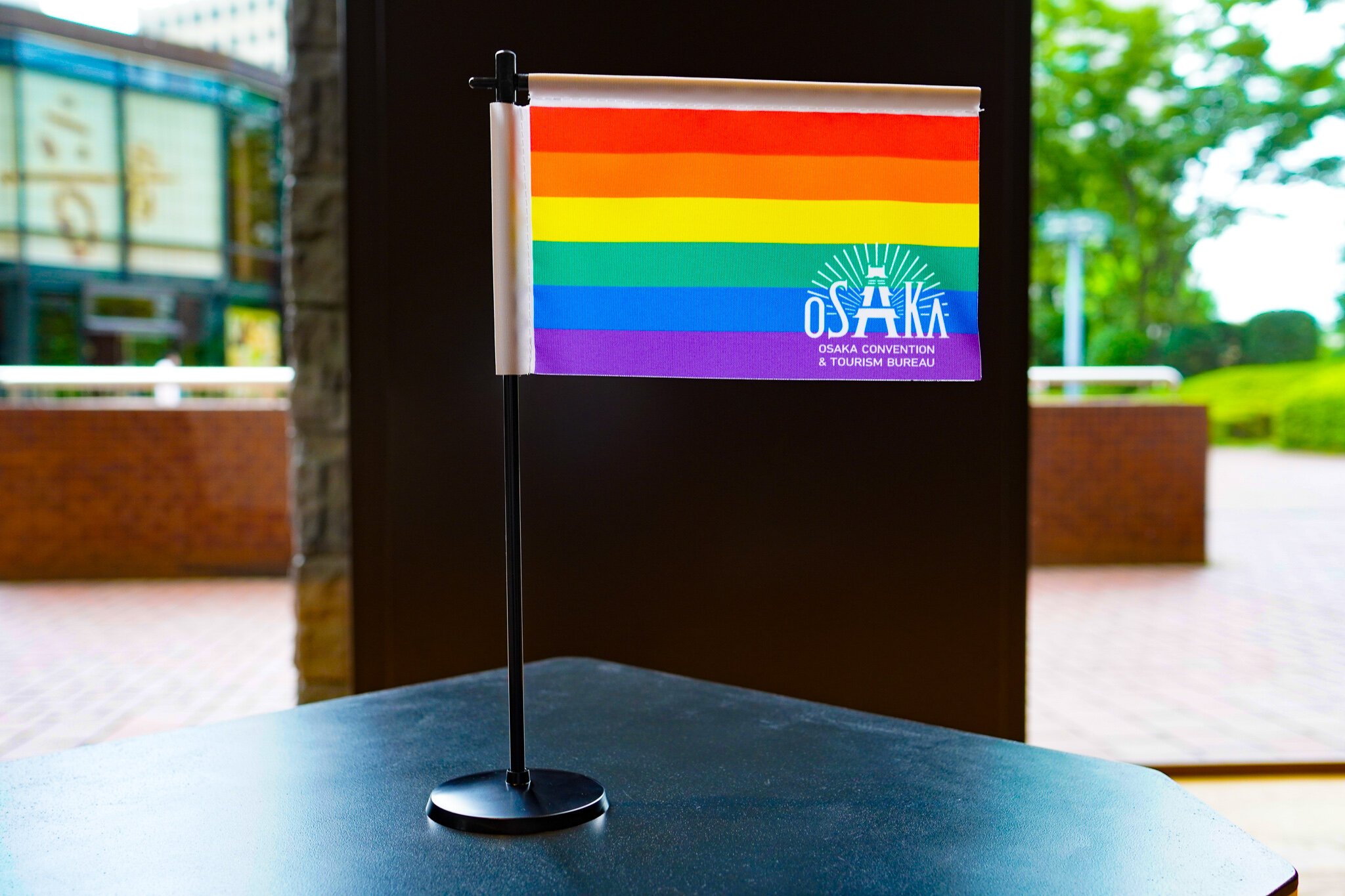 While celebrating the diverse identities among the LGBTQ+ individuals, Pride Month sees parades and events around the world that also bring recognition to the need for equal rights and support for the LGBTQ+ community. Pride Month has recently gained momentum among Japanese companies and organizations as well.
The Osaka Convention & Tourism Bureau (OCTB) also celebrates Pride, being Japan's first tourism bureau to launch a Pride campaign and spearheading initiatives in both 2021 and 2022. This year, the OCTB supports the many organizations across Osaka that contribute to the recognition of LGBTQ+ individuals as together we celebrate Pride.
What:
The OCTB strives to make Osaka a more welcoming destination for all travelers and recognizes the importance of Pride Month as an opportunity to raise understanding and recognition for the LGBTQ+ community. By working to create a more welcoming environment for LGBTQ+ travelers, the OCTB aims to make Osaka into Asia's number one LGBTQ+-friendly city.
How:
This year for Pride, the OCTB has gathered information on Pride events and campaigns from organizations across Osaka. It is our goal to bring even more global attention to Osaka's diversity and let the world know just how LGBTQ+-friendly Osaka is.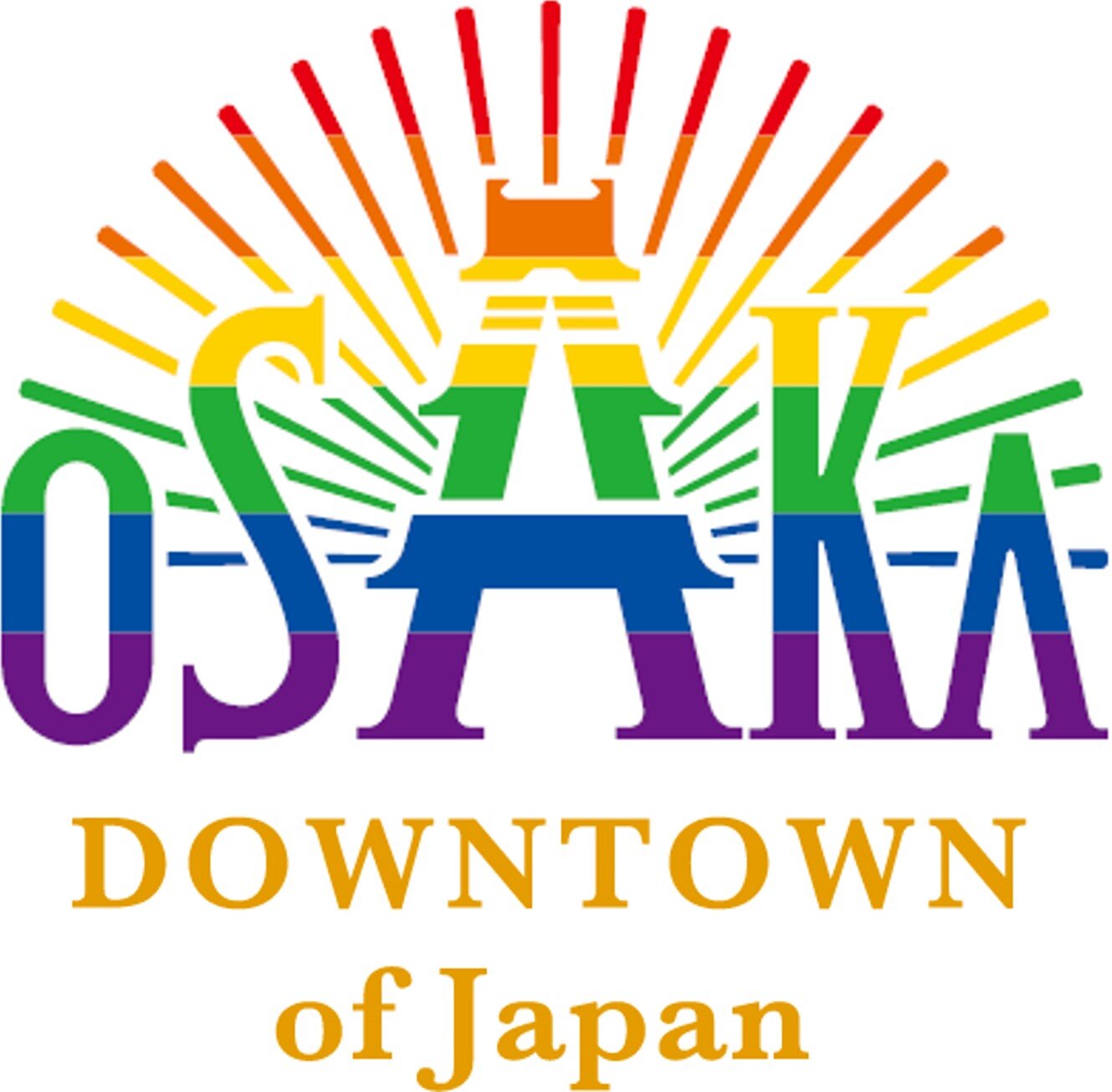 See more information on our LGBTQ+ tourism initiatives here:
---
List of participating partners (in no particular order):
W Osaka
Aloft Osaka Dojima
Swissôtel Nankai Osaka
Hotel Royal Classic Osaka
YOLO Base
Osaka International Convention Center
Japan Association of Private Accommodations
Ipponmatsu Shipping Co., Ltd.
Duck Tours: Amphibious Sightseeing Cruises
Japan CitySUP Association
---
W Osaka
Coinciding with Pride Month, W Osaka is collaborating with the Nakamura Keith Haring Collection to offer the Pride Afternoon Tea set. This afternoon tea is based on W Hotel's passion point "Stance," sweets using the six colors of the rainbow flag, which symbolizes the dignity of the LGBTQ+ community and the flag made as a symbol of social movements. The set is expressed through desserts inspired by the vinyl sleeve designed by Keith Haring. Enjoy the tea set in the impressive "LIVING ROOM" on the rainbow-colored sofa. Don't miss the Arrival Tunnel, which changes to rainbow colors for one month only!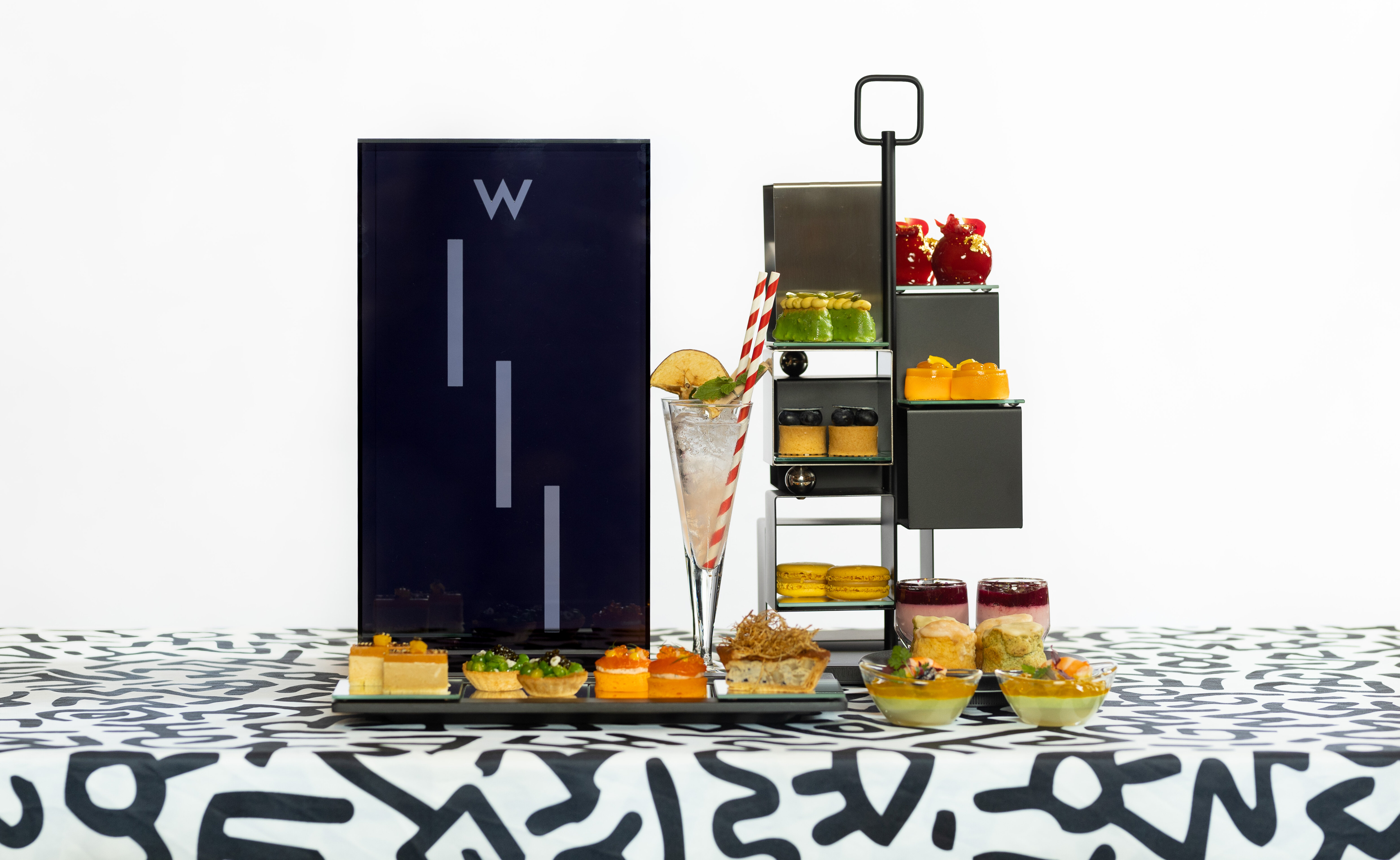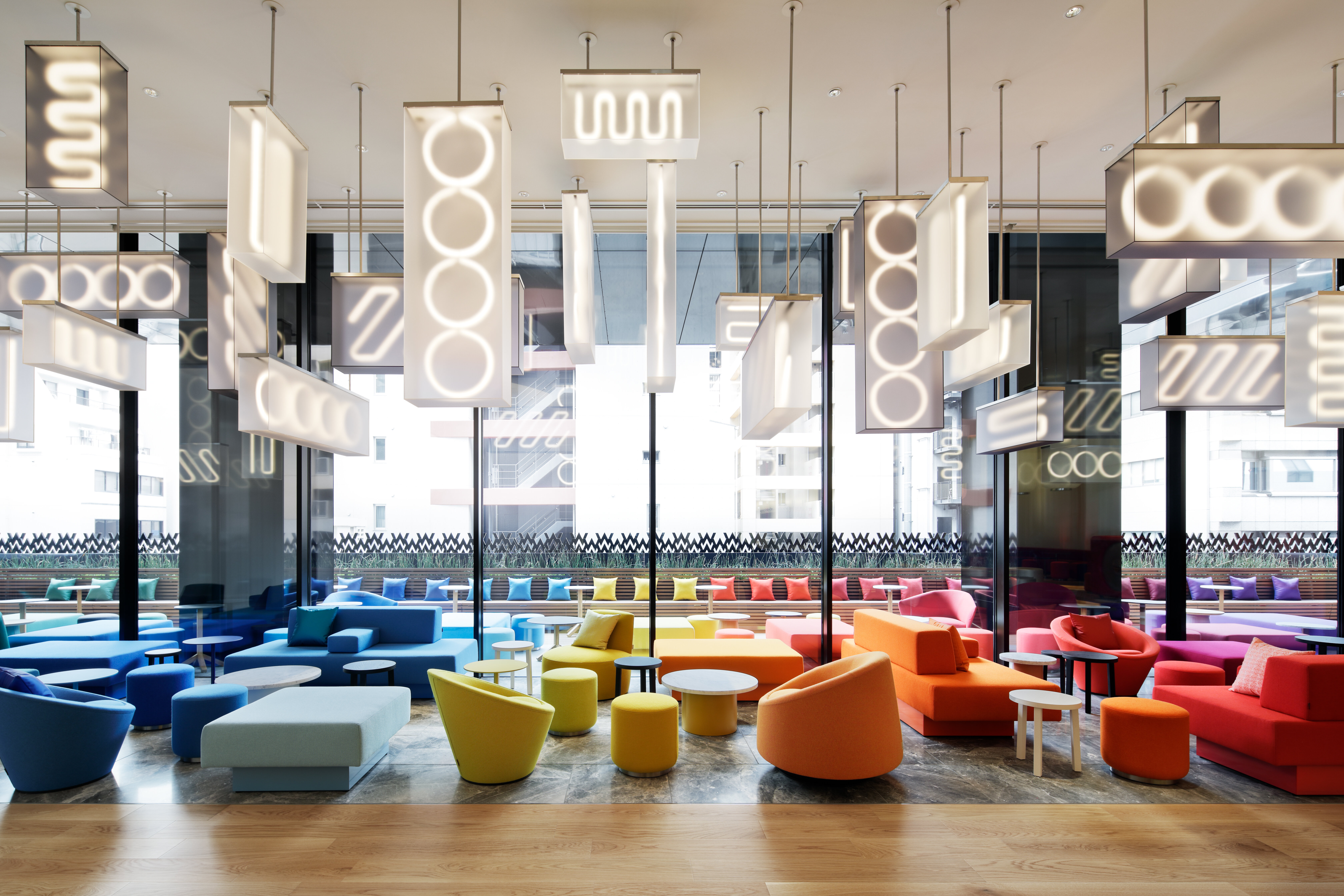 ---
Aloft Osaka Dojima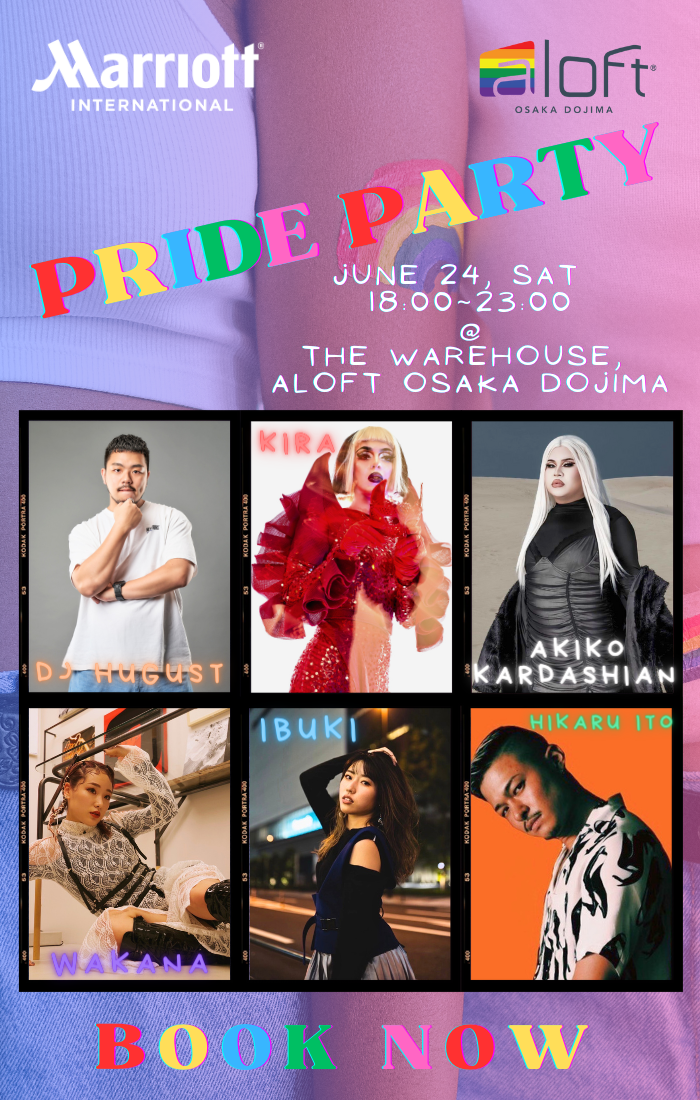 Join Aloft Osaka Dojima for an unforgettable celebration of love, acceptance, and pride! An exclusive party will be held to commemorate the spirit of the LGBTQ+ community and you are invited. Let yourself be mesmerized by the electrifying beats of the guest DJ, captivating performances by talented dancers, and the radiant charisma of fabulous drag queens. At Aloft Osaka Dojima, everyone is welcome to join the celebration and express themselves freely.


Event Information:
When: Saturday, June 24 at 6:30 pm- 11:00 pm
Where: The Warehouse at Aloft Osaka Dojima
2-1-31 Dojimahama, Kita-ku, Osaka 530-0004
Check the site below for ticket prices and to reserve your spot:


---
Swissôtel Nankai Osaka
Live It Well and say cheers to individuality with Swissôtel Nankai Osaka's Pride-themed specialty cocktails, available from 7 June until 30 June 2023. Available at Bar36, make the best moments this Pride Month and unwind overlooking panoramic city views at the topmost floor of the hotel - 147 metres above ground.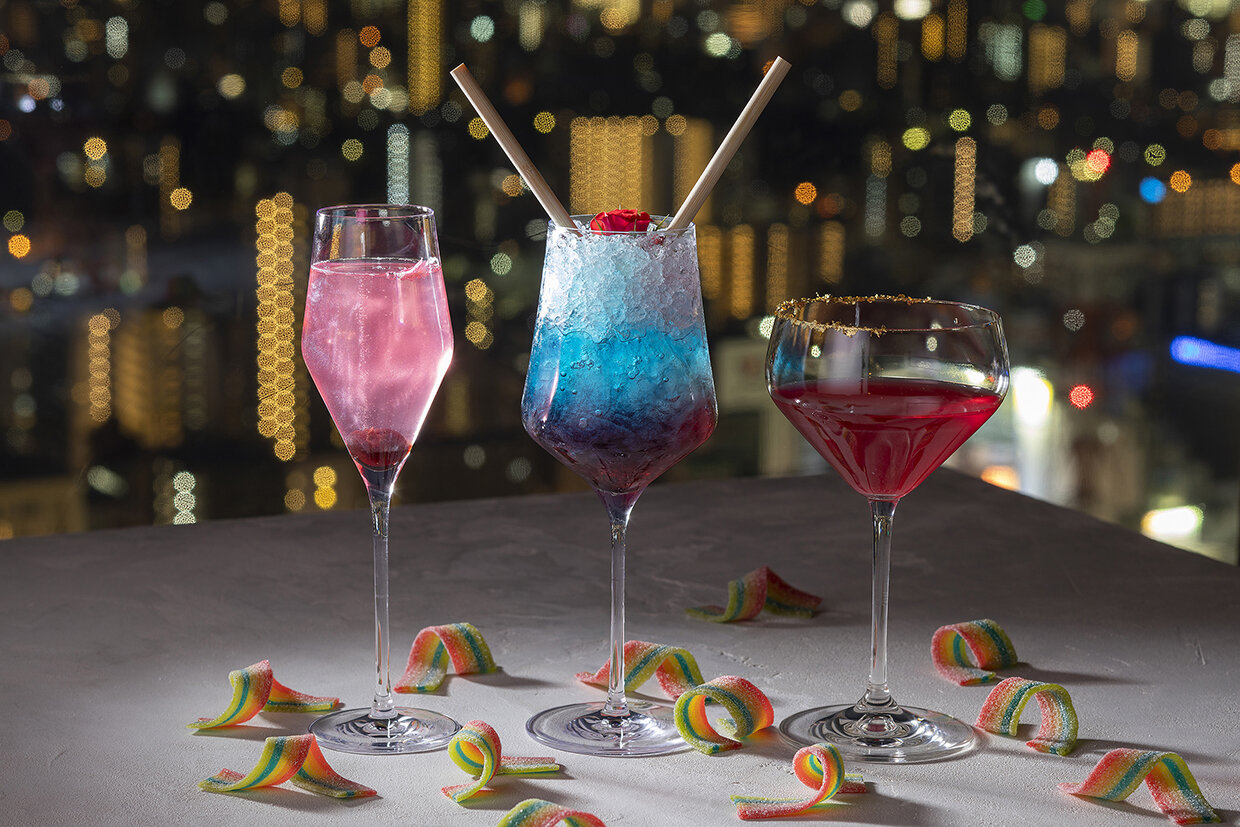 1. Obsessed with Pink (left)
Celebrate love in all its hues with Obsessed in Pink, the glittery, rose-and-cherry-blossom pink sensation that's a nod to the LGBTQ+ community's passionate spirit.


2. Born This Way (center)
Raise your glasses high with Born This Way, the red and blue cocktail with a unique twist, representing the LGBTQ+ community's vibrant hues of identity that blend together to create something beautiful and unique.


3. Bee A Queen (right)
Sip like the royalty you are with Bee a Queen, a honey-based Cosmopolitan with a golden garnish that pays homage to the LGBTQ+ community's hard-won right to shine bright.


Each cocktail is priced at ¥1,600 each, inclusive of taxes and service charge.
---
Hotel Royal Classic Osaka
To support the OCTB's LGBTQ tourism initiatives Hotel Royal Classic Osaka, located in Osaka's vibrant and bustling entertainment district of Namba, is showing the OCTB's promotional Visit Gay Osaka video on a large, outdoor hotel monitor throughout the month of June. The video, which features a gay couple enjoying tourist attractions throughout Osaka, will continuously play on a 4-meter-tall screen overlooking Midosuji Avenue, known as the Champs-Élysées of Japan.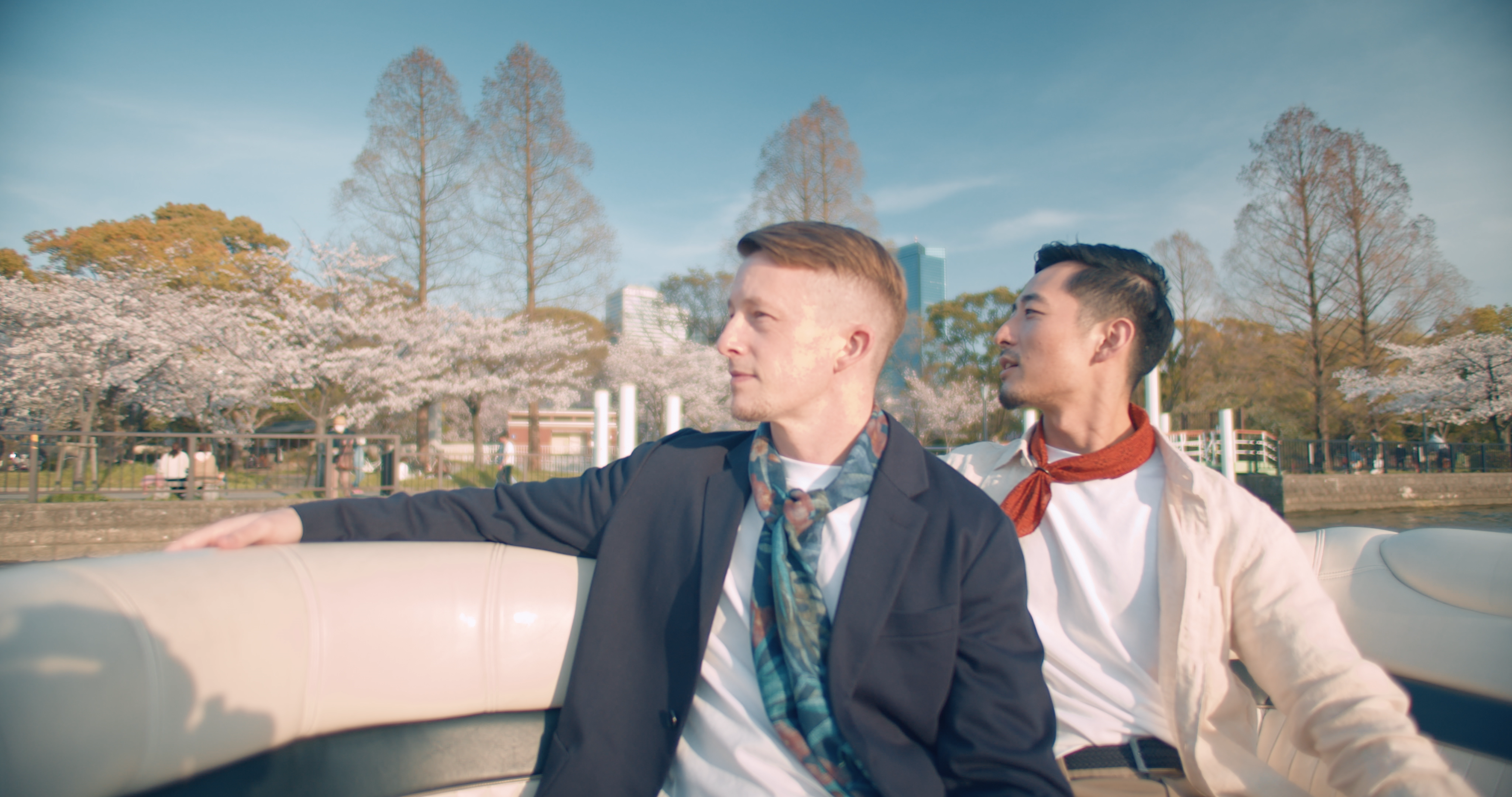 ---
YOLO BASE
YOLO BASE is a support center for international residents living in Japan, providing opportunities to find employment and to connect with helpful resources. For the month of June, the entire venue will be decorated with rainbow themes to raise awareness of and to celebrate LGBTQ+ identities. In addition, Yolo Base hosted their International Cafeteria on June 2 under the theme of Pride. International Cafeteria is a regular event that aims to support the daily lives of foreign residents in Japan through food, exchange, and job connections.
Event Information
When: Friday, June 2 at 6 pm- 8 pm
Where: YOLO BASE (3-13-24 Ebisu-nishi, Naniwa-ku, Osaka 556-0003)
Attendance: 130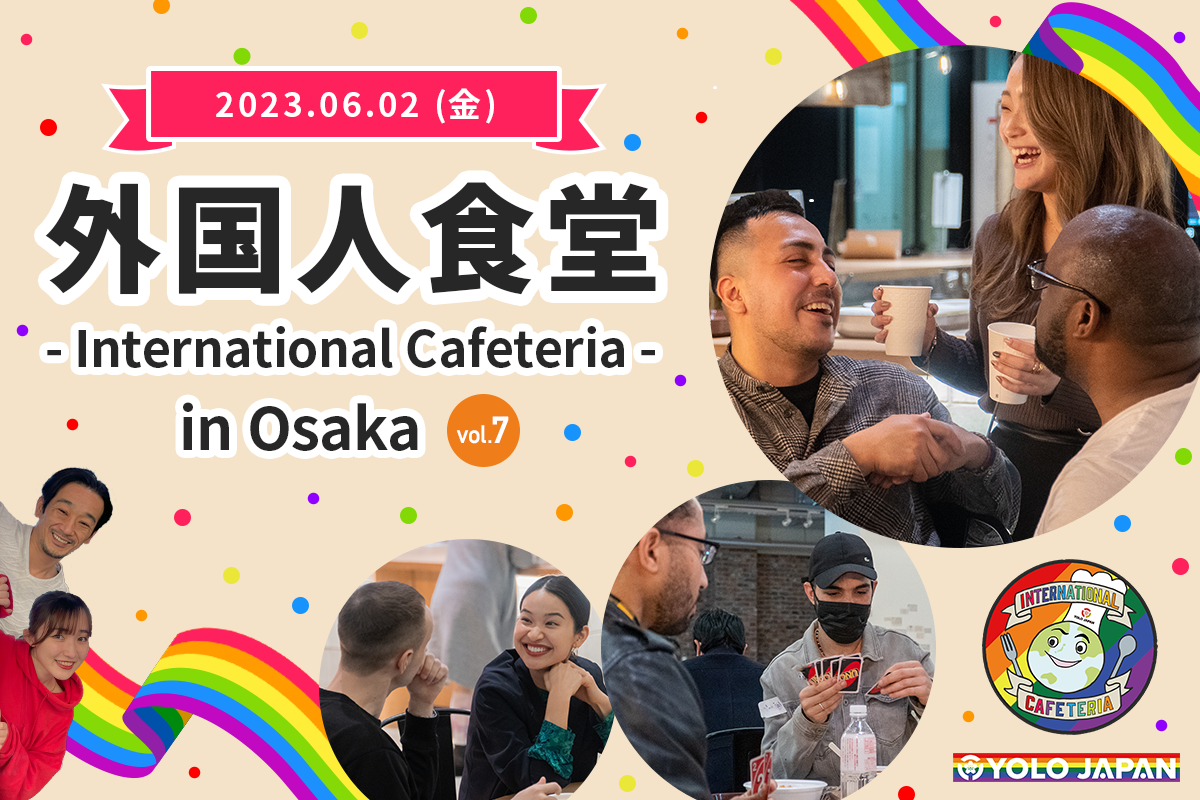 ---
Osaka International Convention Center (OICC)
The first-floor window at the entrance of the OICC will be entirely wrapped with a rainbow-colored sheet, immediately visible to everyone who enters the building. The OICC aims to contribute raising understanding and recognition for LGBTQ+ issues among the local community.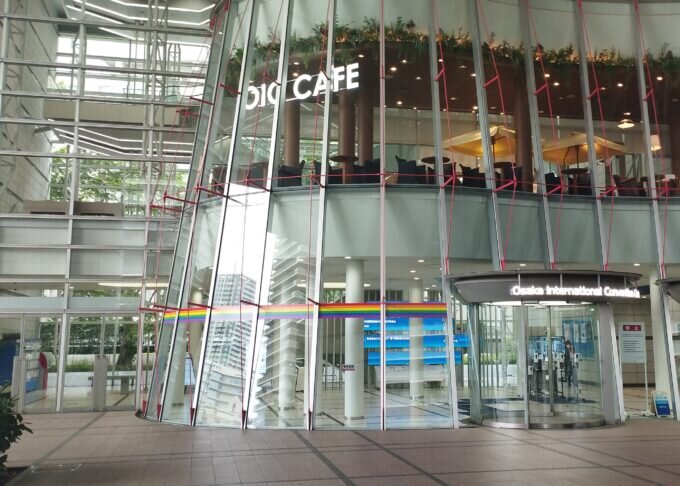 ---
Japan Association of Private Accommodations
JAPA is an organization that helps regulate and promote the use of minpaku (accommodations within private residences) for travelers. For Pride Month, JAPA has introduced a special rainbow logo to display on their website and has called upon all registered accommodations to display rainbow flags in their entryways and on their website in order to convey their openness and welcome to LGBTQ travelers.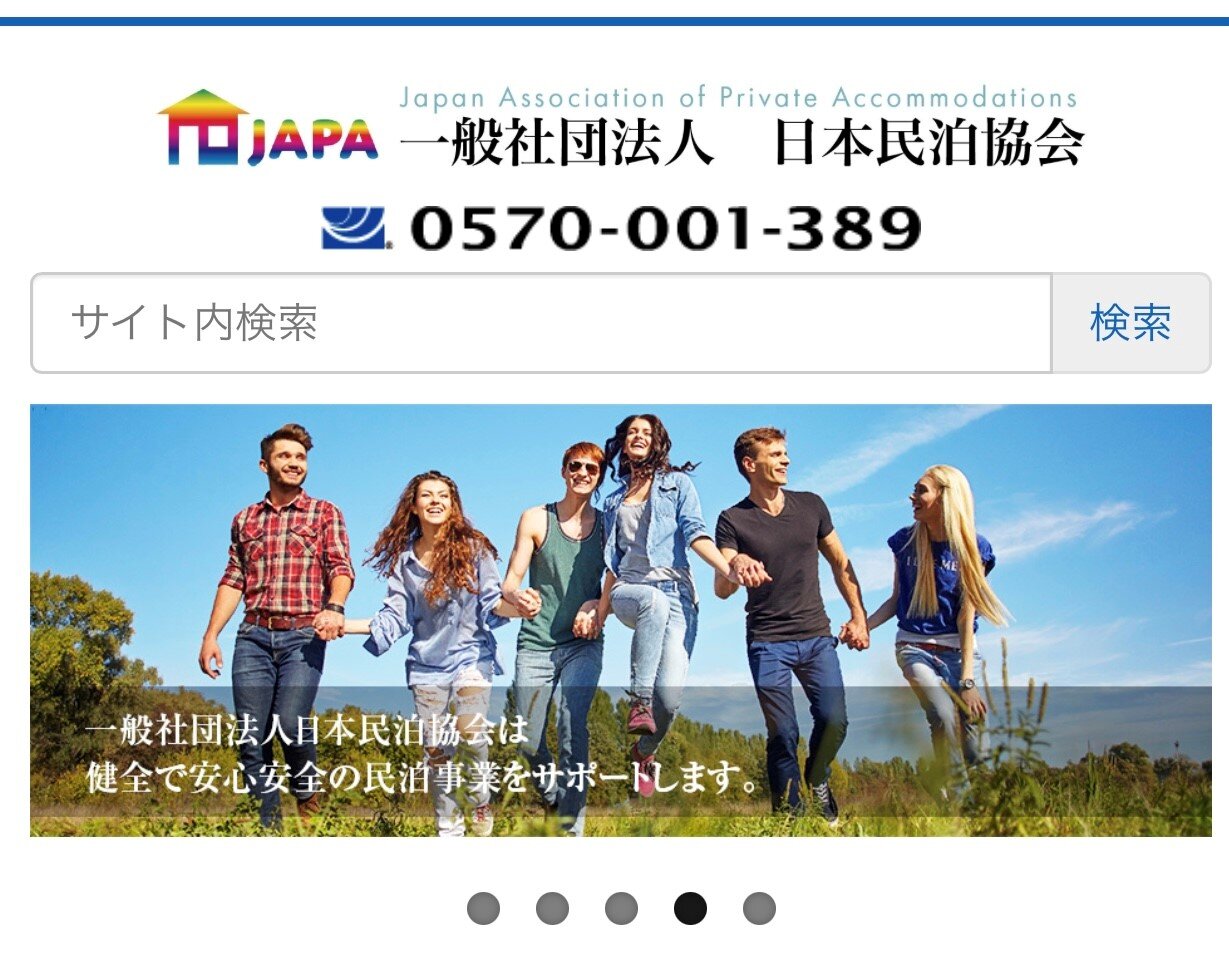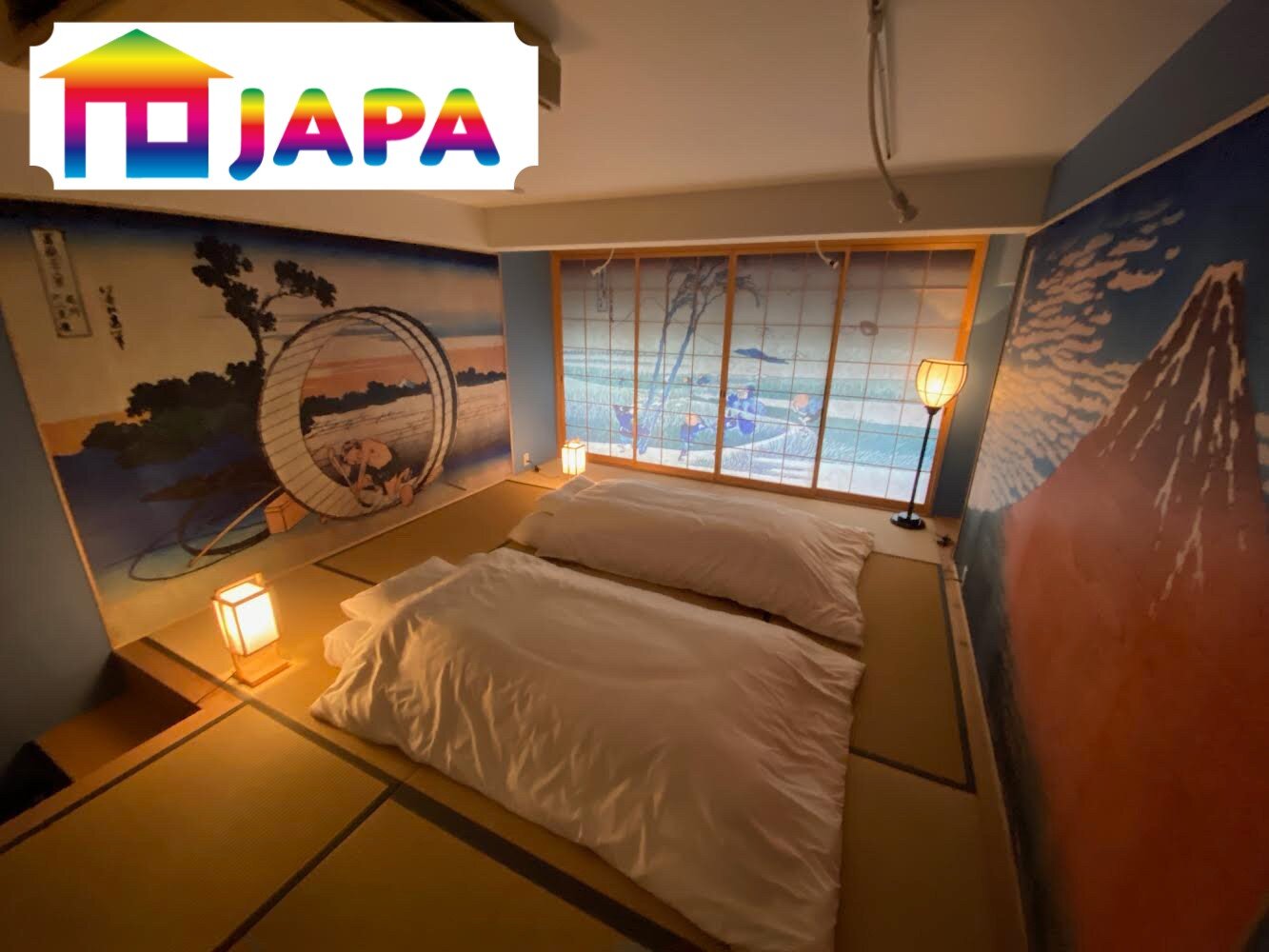 ---
Ipponmatsu Shipping Co., Ltd.
River cruise operator Ipponmatsu Shipping has outfitted their Donbori River Cruise and Donbori River Jazz Boat cruise ships with rainbow flags to sport during the month of June.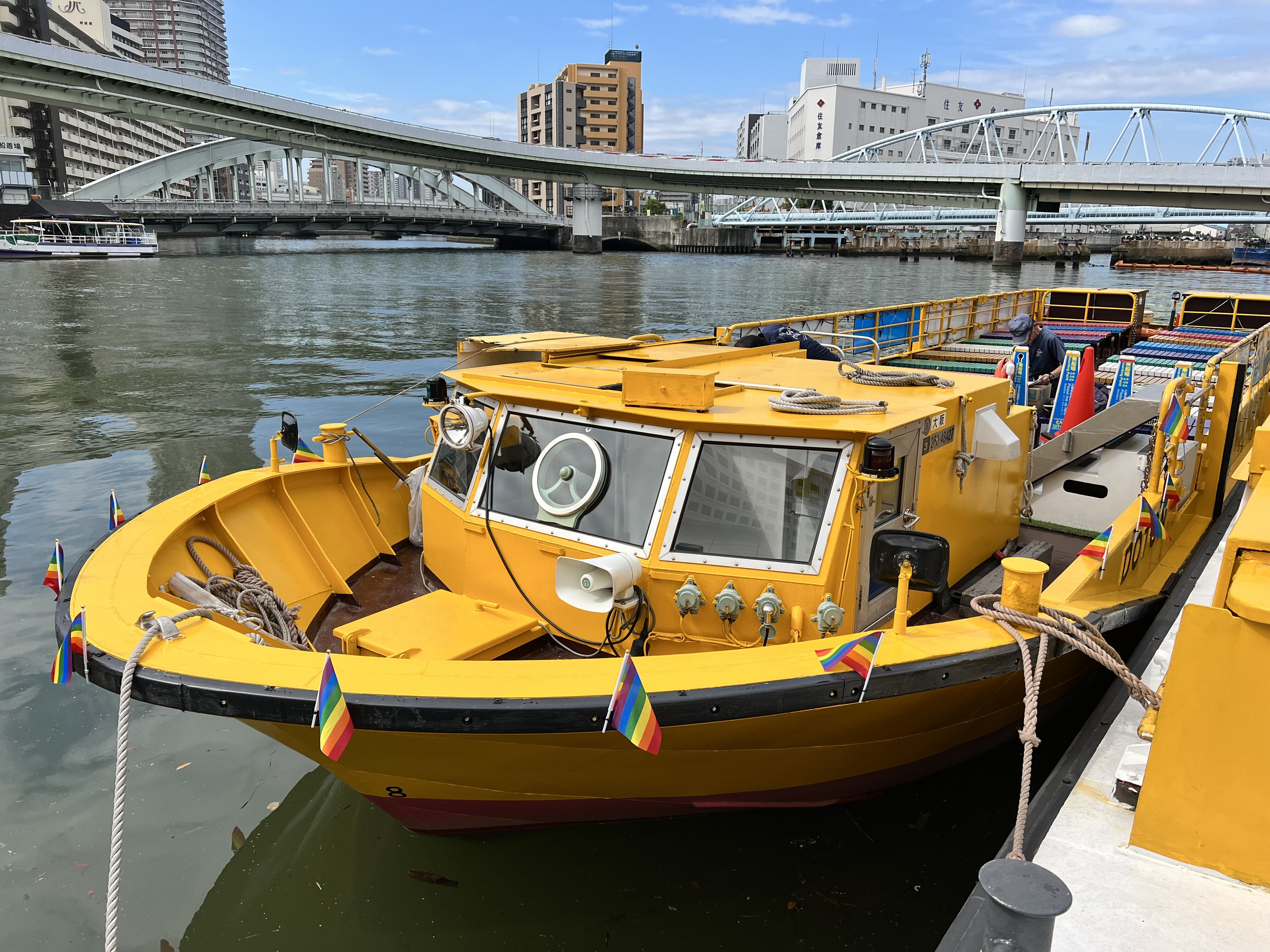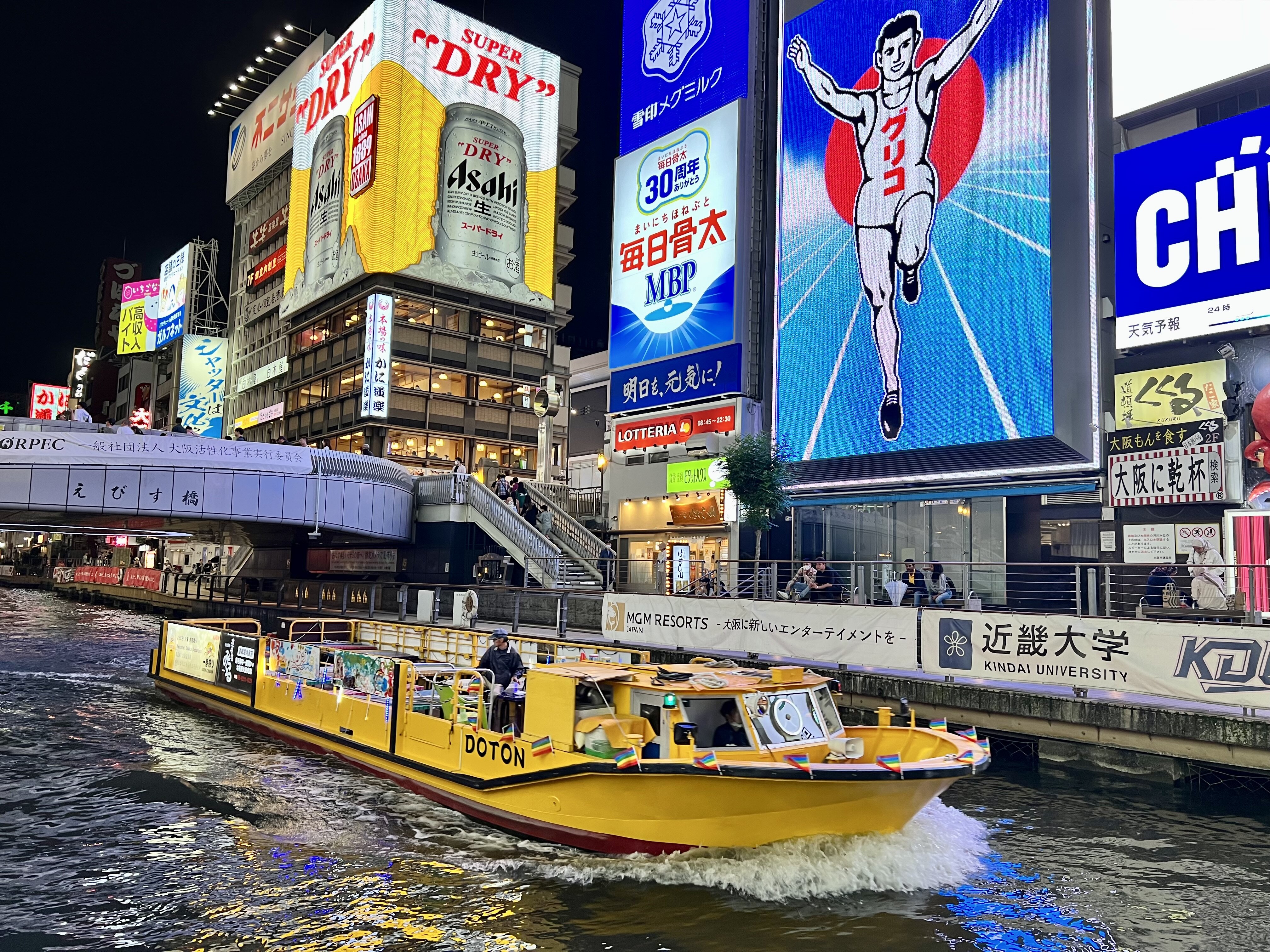 ---
Duck Tours: Amphibious Sightseeing Cruises
Osaka's amphibious cruise company Duck Tours has created a new Pride-themed corporate logo to use throughout the month of June on their websites and flyers.



---
Japan CitySUP Association
Stroll along Osaka's canals and riverways on Japan CitySUP Association's SUP (stand-up paddle) rafts - decorated with rainbow flags throughout the month of June - and view Osaka like never before.