News
2023.05.09
We've revised the Safe Event Guidelines for Meeting & Event Planners
On May 9, 2023, the Osaka Convention & Tourism Bureau (President: Hiroshi Mizohata) revised the Safe Event Guidelines for Meeting & Event Planners.

MICE events (i.e. business events such as exhibitions and academic conferences) have long generated business opportunities and innovation, advanced research and development, and created significant economic effects. However, the COVID-19 pandemic caused the cancellation or postponement of nearly all MICE events worldwide, halting business actively and dealing a devastating blow to the economy.

In order to encourage the safe and successful revival of the MICE industry, the Osaka Convention & Tourism Bureau incorporated information from official government policies, the opinions of meeting and event organizers, and case studies from the MICE and other industries worldwide in order to launch the first version of the Safe Event Guidelines on June 3, 2020.

The world is now well on its way to recovery, but the importance of infectious disease risk prevention measures remains. This is why we have revised these guidelines to focus on basic public health and sanitation measures that work to prevent all infectious diseases, not just COVID-19.

We recommend that meeting and event planners make use of these guidelines when organizing in-person events in order to ensure the health and safety for attendees and all involved. It is our hope that the MICE industry will once again flourish and contribute to economic development.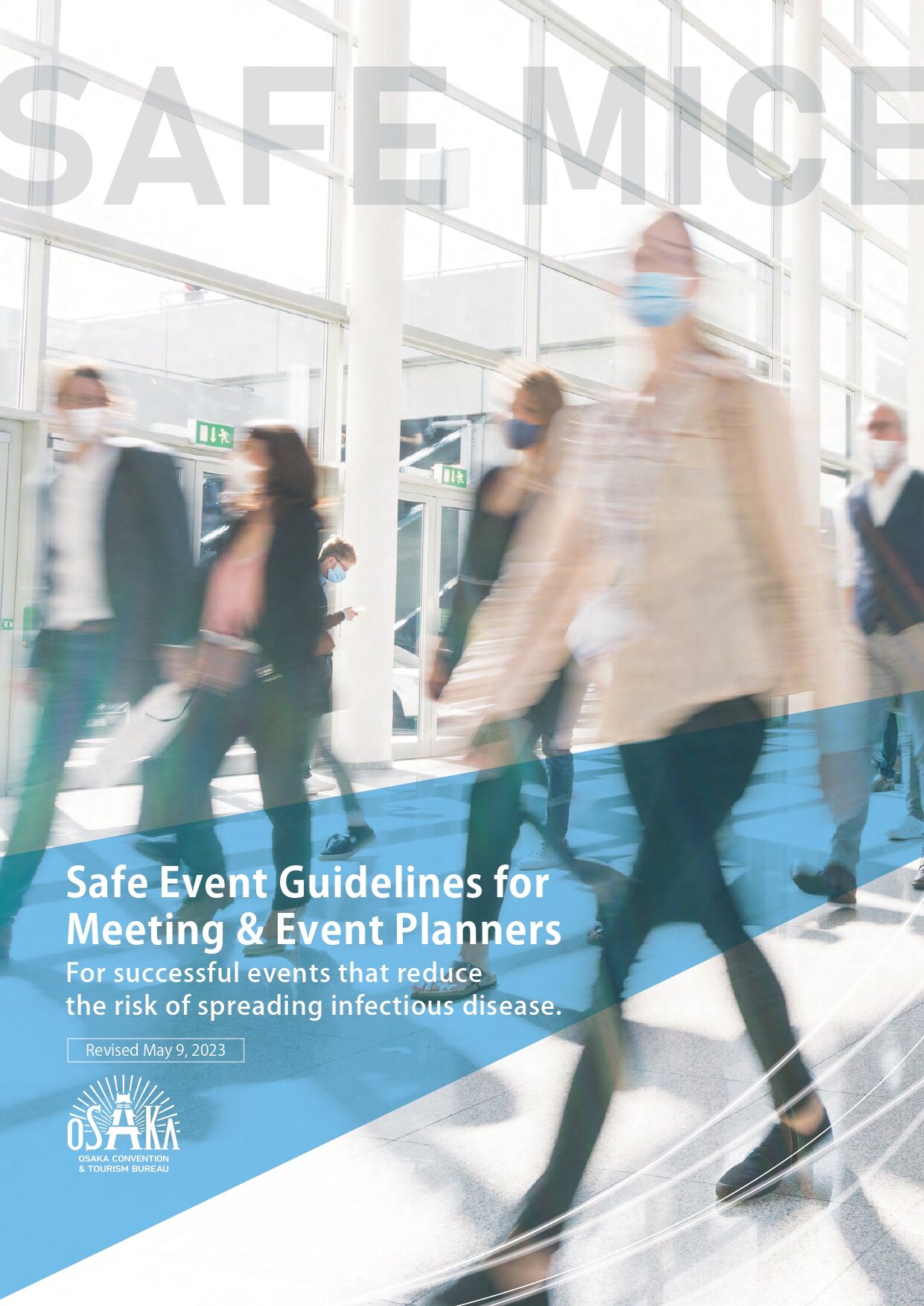 Safe Event Guidelines for Meeting & Event Planners

1. Why We Revised These Guidelines
Infectious disease will continue to remain a considerable risk that event planners must prepare for, much as for natural disasters. It is therefore important to incorporate the experiences gained during the COVID-19 pandemic into permanent guidelines that work to reduce the risk of spread of any new infectious disease.
2. Guidelines Contents
(1) Items to Implement Pre-Event
(2) Items to Implement During the Event
(3) Support for Meeting and Event Planners from the Osaka Convention & Tourism Bureau


Download PDF (Japanese)
*Revised May 9, 2023
Download PDF (English)
*Revised May 9, 2023



For inquiries regarding these guidelines:
MICE Promotion Department, Osaka Convention & Tourism Bureau
Phone: +81-6-6282-5911  Email: [email protected]