News
2022.03.03
Osaka MICE Business Alliance Seminar and Networking - February 2022 Event Report
Using the UN Sustainable Development Goals (SDGs) for Meeting and Events
Our MICE team hosted the Osaka MICE Business Alliance Seminar and Networking Event on Thursday, February 24, 2022 at the historic Osaka City Central Public Hall.
In order to further promote Osaka's economic and industrial development, the Osaka Convention & Tourism Bureau has formed the Osaka MICE Business Alliance, a collaborative partnership among local businesses who offer a wide variety of services within the MICE industry. The Business Alliance strives to provide a one-stop service so that organizers of meetings, incentive tours, exhibitions, and trade shows can find success and ease in hosting their international events in Osaka.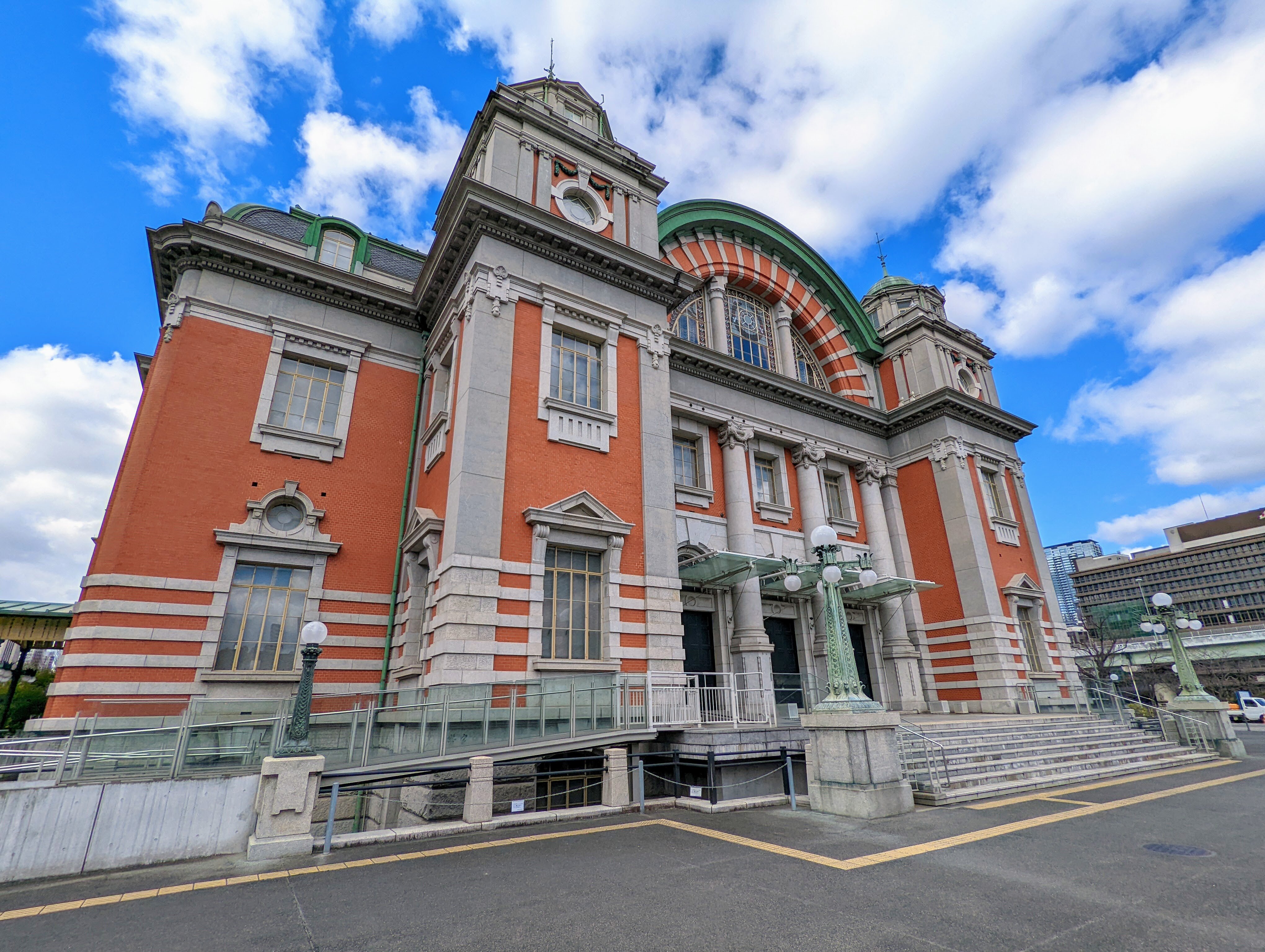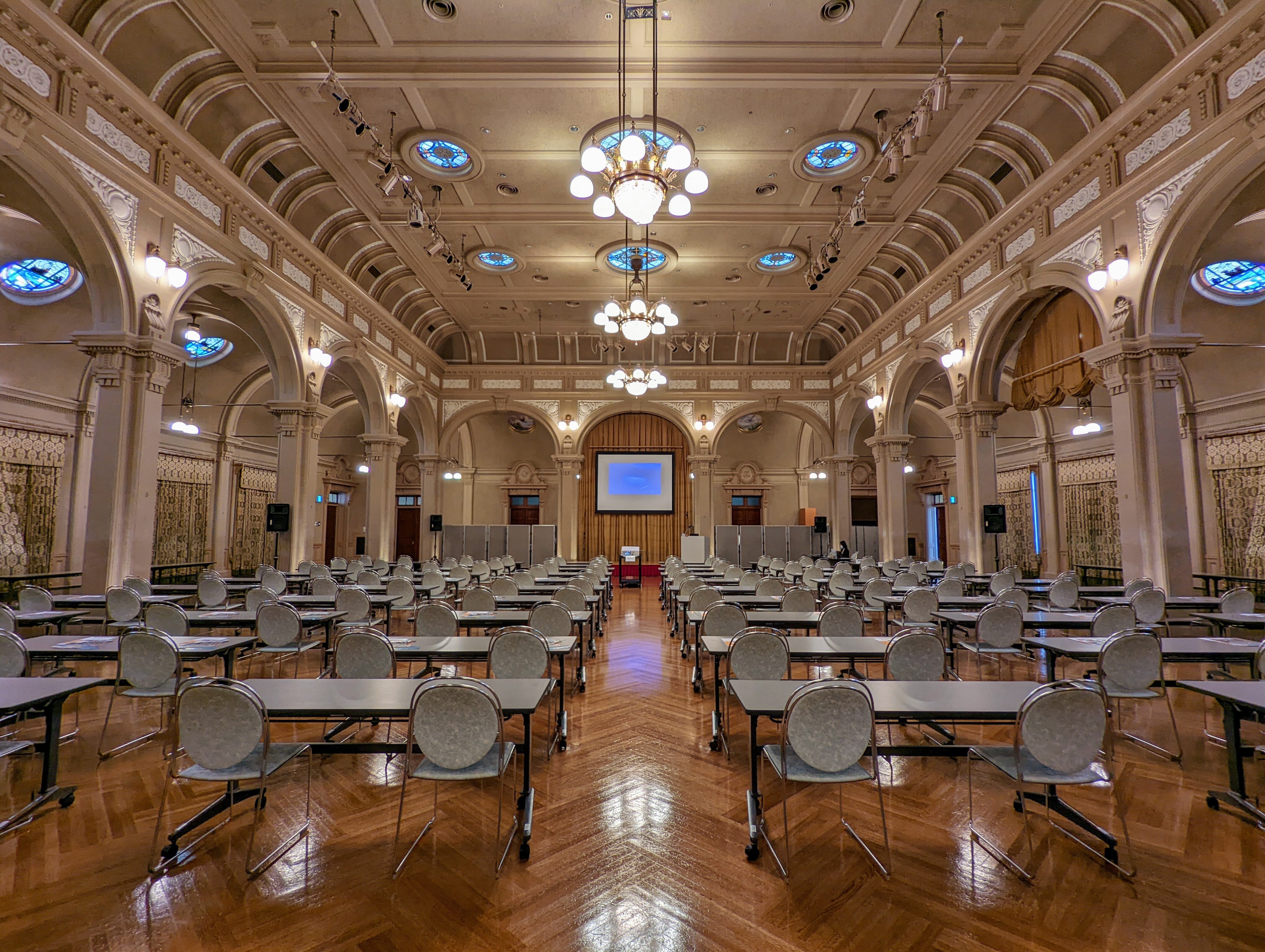 The hosting of our seminar and networking event was met with great enthusiasm, with over one hundred Business Alliance members in attendance. We invited Miho Hanamura, SDGs Advisor for the Osaka Convention & Tourism Bureau, to speak on the importance of the SDGs, after which OSG Corporation's Masahiro Mosu also spoke about his "Sutehaji Project." Hironobu Nishigai of the Japan Association for the 2020 World Exposition then discussed how the 2025 World Expo is tackling the SDGs. Also included in the event's program was a chance for all attendees to mingle and network, a valuable opportunity within Osaka's MICE industry.
To implement the SDGs into our own initiatives, we held the meeting without printing any materials and sharing the slides with attendees beforehand, and also set up a water refill station and called upon attendees to bring their own water bottles to reduce the use of single-use plastic bottles.

Opening Remarks
Yoshikazu Tanaka, Director of MICE Policy at the Osaka Convention & Tourism Bureau, welcomed the attendees and talked about including about the incredible potential that the 2025 World Expo brings in attracting more in-person meetings and events to Osaka.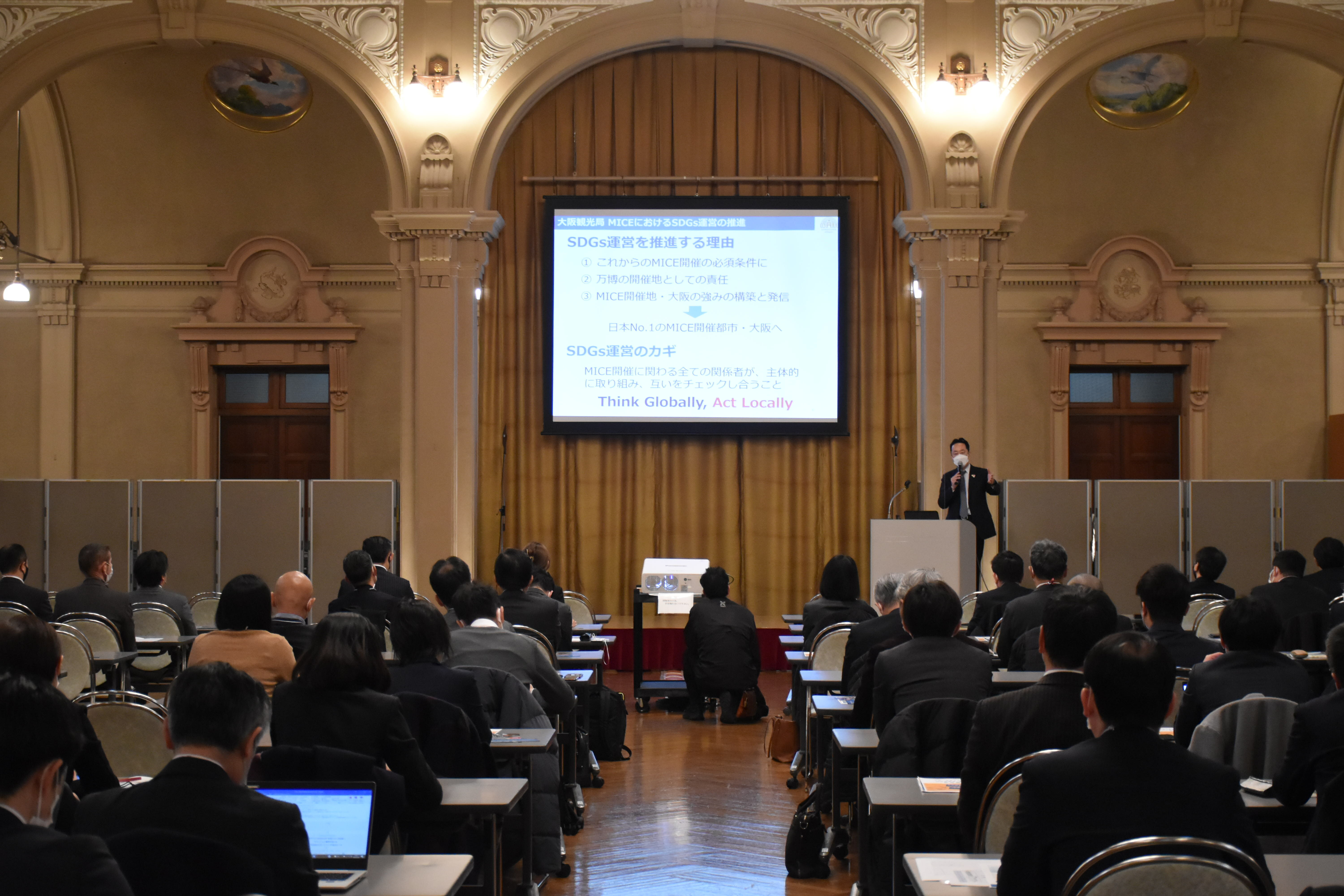 Seminars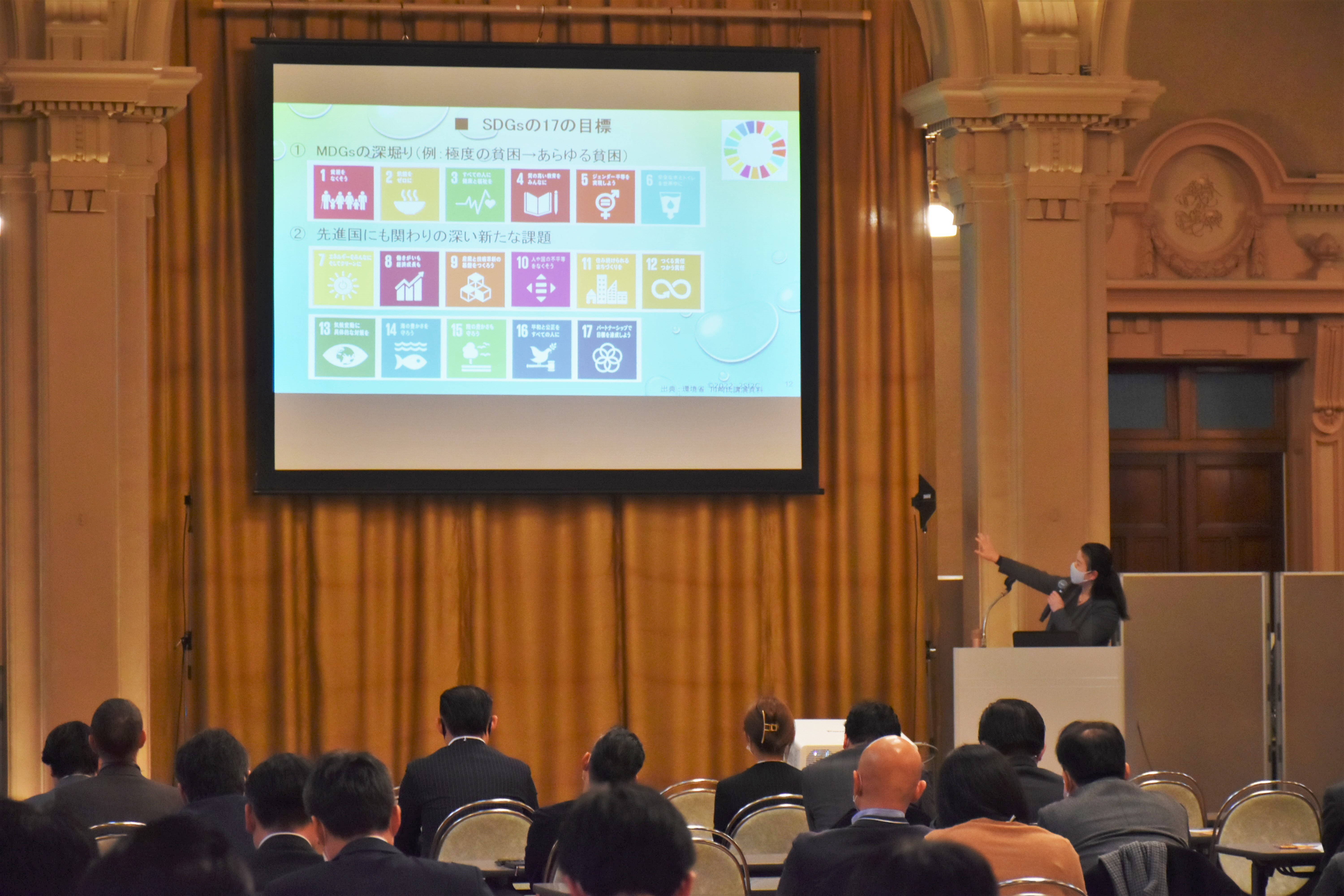 Why do we need the SDGs?
Miho Hanamura, environmental counselor and Osaka Convention & Tourism Bureau SDGs Advisor, discussed the SDGs including what they are, why it is so important to incorporate them into business initiatives, and advice on how to engage in achieving them.
Expo 2025 Osaka, Kansai and the SDGs
Hironobu Nishigai from the Japan Association for the 2025 World Exposition, after sharing information on what the currently open Expo 2020 Dubai looks like on-site, discussed how preparation is going for the 2025 World Expo Osaka, Kansai. Nishigai continued on to explain what the 2025 Expo is doing to engage in achieving the SDGs, and how these measures contribute to the realization of the theme of the Expo, "designing future society for our lives."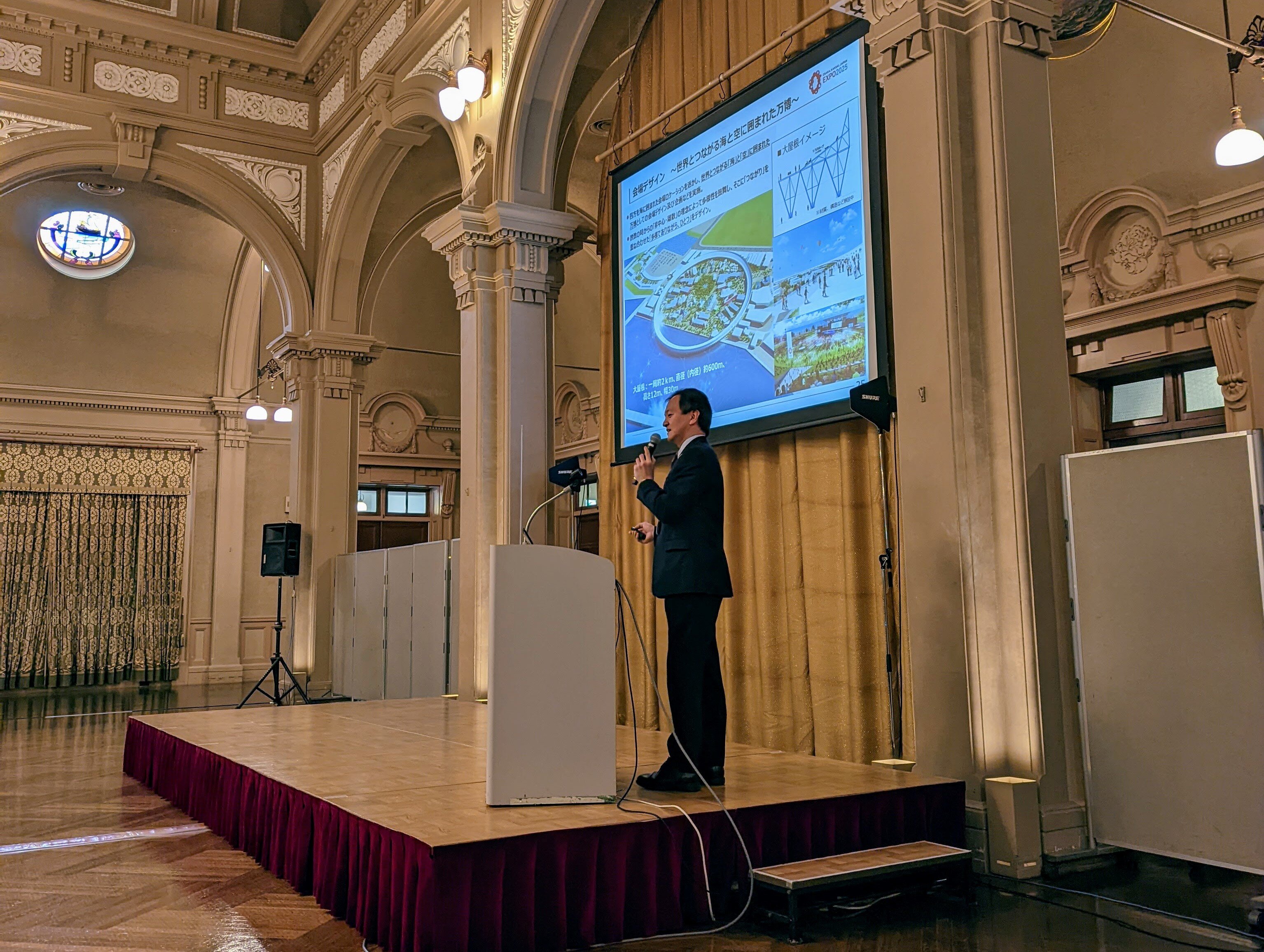 Sutehaji Project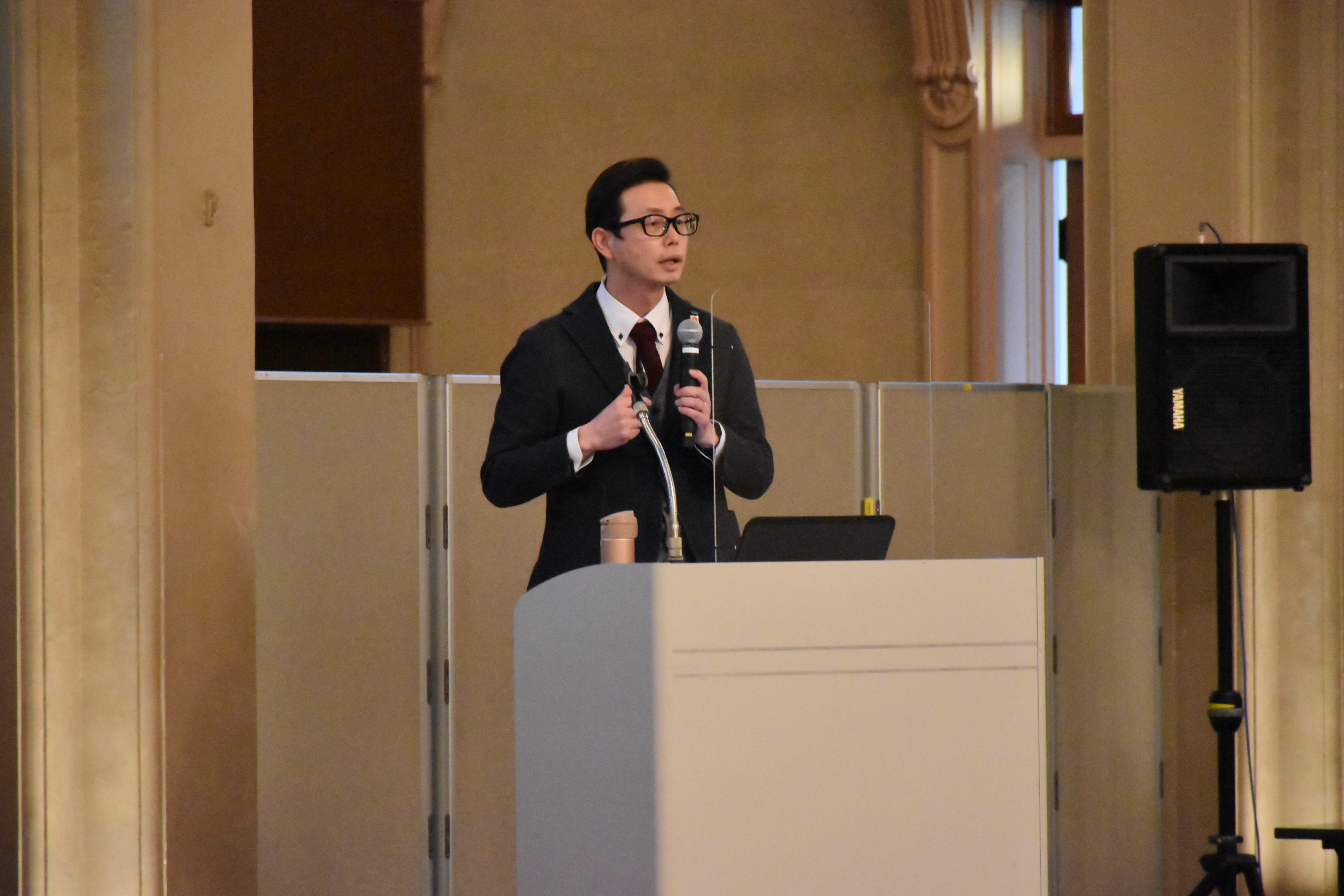 Masahiro Mosu of the OSG Corporation came to introduce his organization's "Sutehaji Project." Based on the idea of discouraging people from using disposable plastics, the Sutehaji Project (サステナブル ハジメヨウ sasuteinaburu hajimeyou, "start being sustainable") tackles the ocean plastics crisis caused by single-use plastics. The initiative calls upon individuals, businesses, and local governments to work together to spread awareness on and engage in this growing problem as well as other issues that affect society as a whole.
For more information on the Sutehaji Project (in Japanese):

Mobile Water Station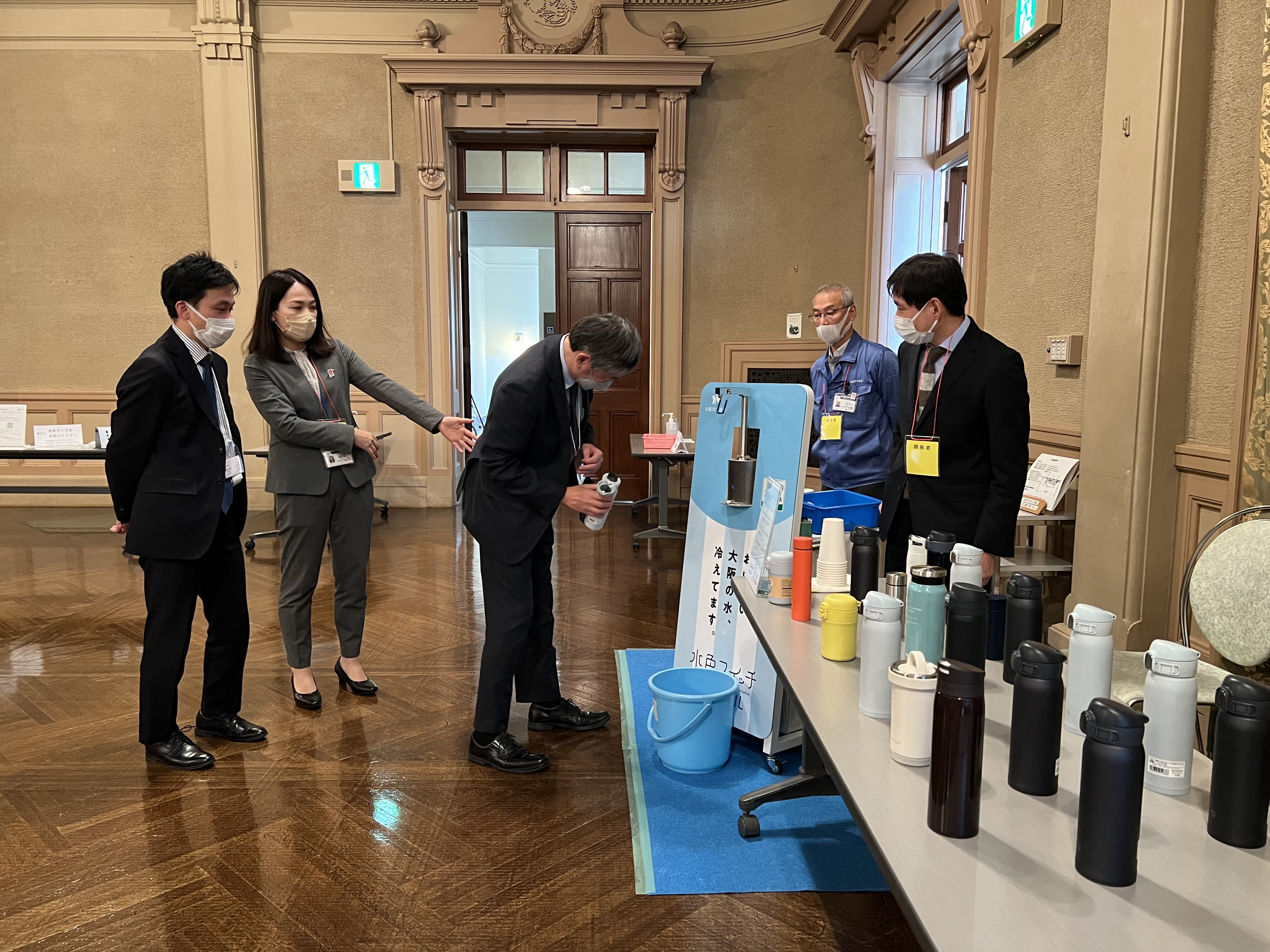 To support our seminar, the Osaka Municipal Waterworks Bureau brought in and installed their "Blue Switch Portable" mobile water station for attendees to freely use and refill their water bottles. Members of the Bureau were on-site to explain their initiatives, including their goals to provide safe and delicious tap water, and to promote more eco-friendly lifestyles with the use of reusable water bottles.
For more information on the Blue Switch (in Japanese, with machine translation available):
Networking Time
To help further foster business and create a more tight-knit MICE network in Osaka, we were pleased to be able to offer attendees a chance to meet one another in a networking session. The time was short, but attendees were excitedly chatting and building new connections.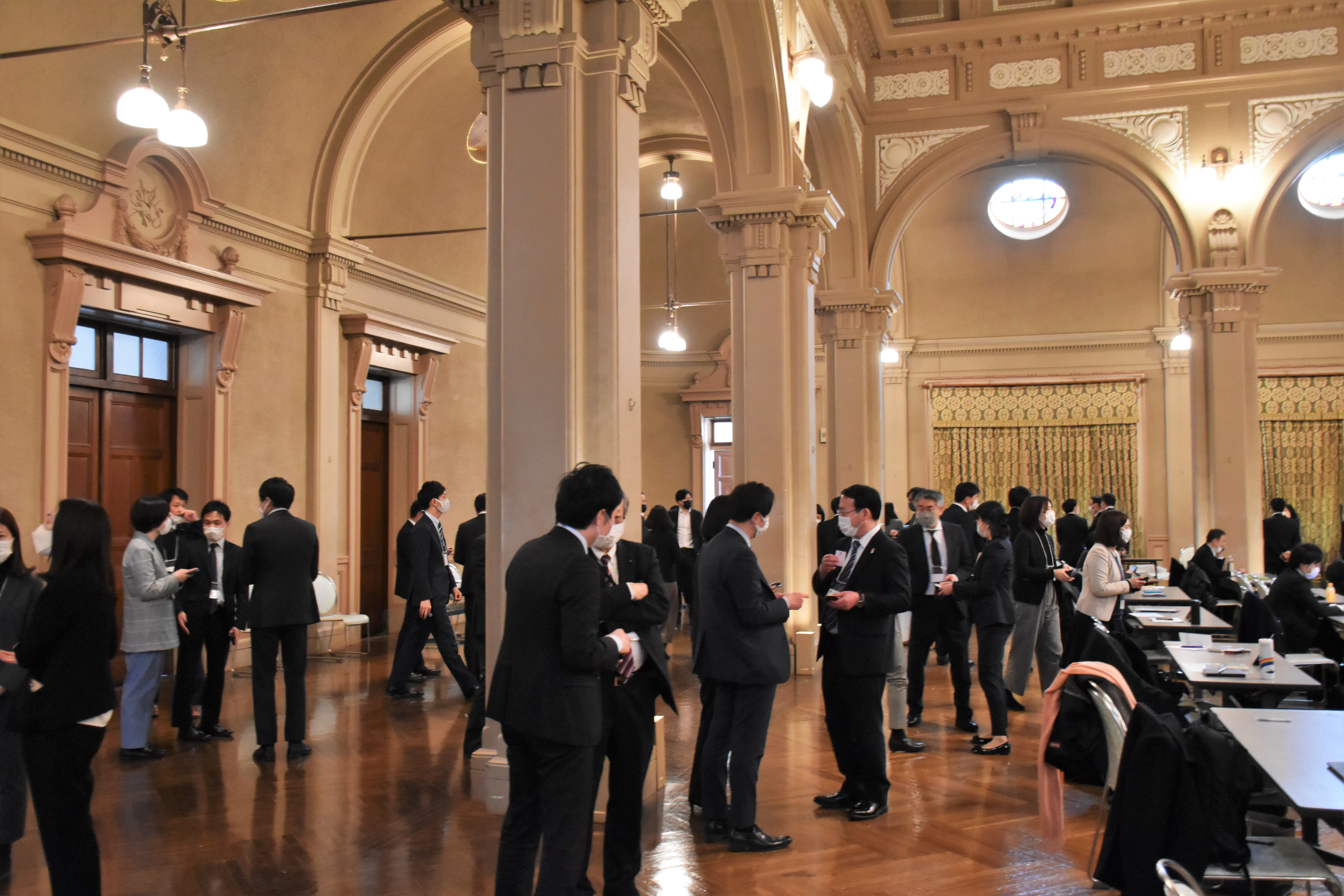 About the Venue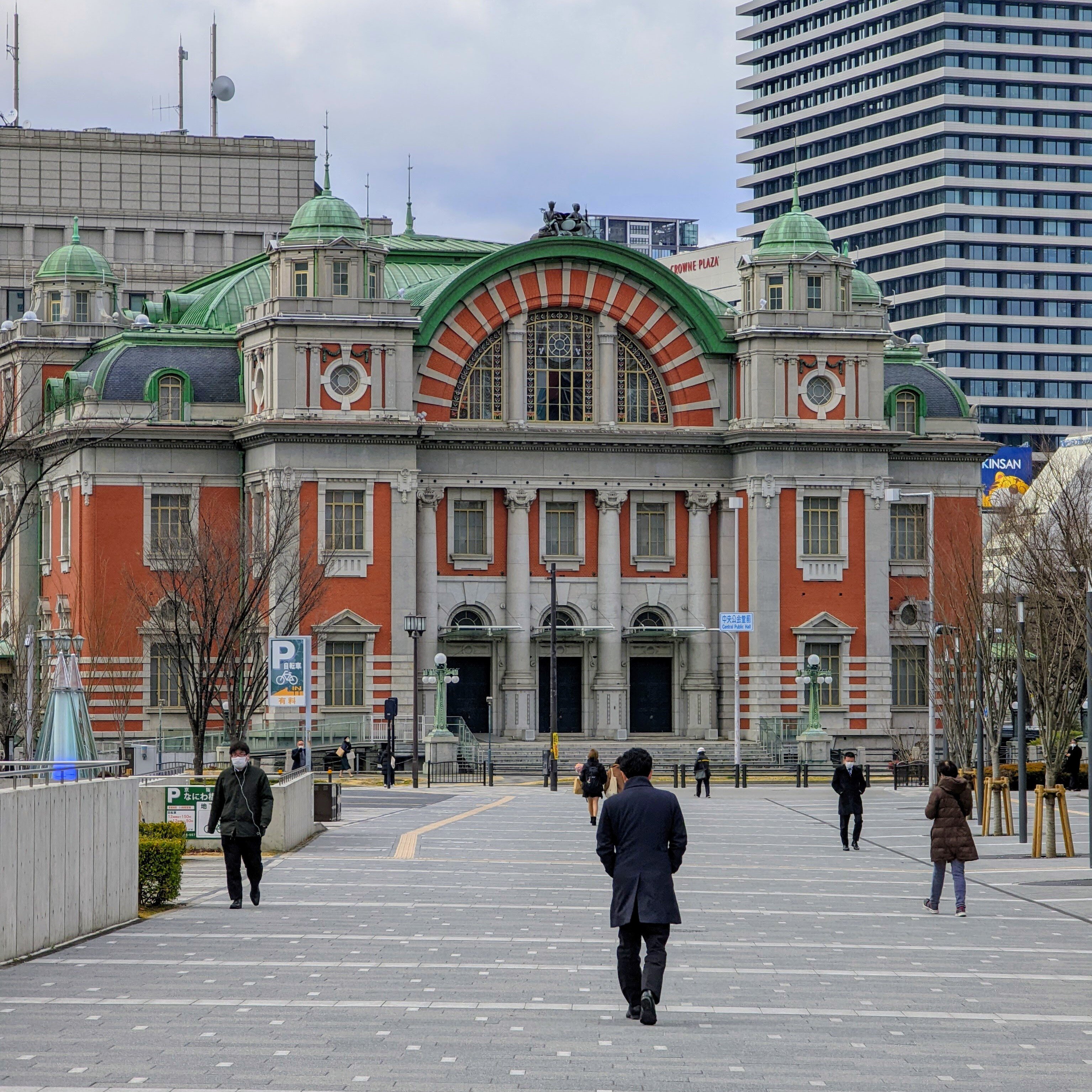 In the century since its completion in 1918, the Osaka City Central Public Hall has become a cultural and artistic hub beloved by the citizens of Osaka. Now a defining landmark of Nakanoshima's townscape and noted for its interior design and beautiful exterior, the Central Public Hall is also a unique venue available for meetings, seminars, and other events.
Check here for more information:
More information on the Osaka Convention & Tourism Bureau's SDGs initiatives is available here (in Japanese):