News
2022.04.08
The #art_of_osaka Mosaic Art is Comlete!
Mosaic art created from nearly 6,300 photographs
On display at the Osaka City Museum of Fine Arts until April 12
In collaboration with the Osaka City Museum of Fine Arts, the Osaka Convention & Tourism Bureau launched the Art of Osaka photo contest in February 2022 aiming to spark more passion for Osaka and its arts, as well as to revitalize tourism. This photo contest covered five areas surrounding the museum in the Tennoji area, and the winner has now been announced!



Among the 635 entries considered for this competition, after careful consideration the photo of Shitennoji Temple by Tetto Biyori (@yu_kotori) was judged the winning piece. Using the nearly 6,300 photos that were submitted with the hashtag #artofosaka, a giant mosaic has been created with Tetto Biyori's photo as the main motif, on display at the main entrance of the Osaka City Museum of Art. People of younger ages who submitted photos, who normally may have fewer opportunities to visit an art museum, are encouraged to visit and see how their work contribute to the creation of art.
Through this contest we aimed to revitalize Osaka's tourism, which has been heavily impacted by the pandemic, as well as to encourage more people to become fans of Osaka. Our goal is for the sharing of Osaka art and culture to be a spark for consumers to spread more interest in and passion for Osaka via word of mouth.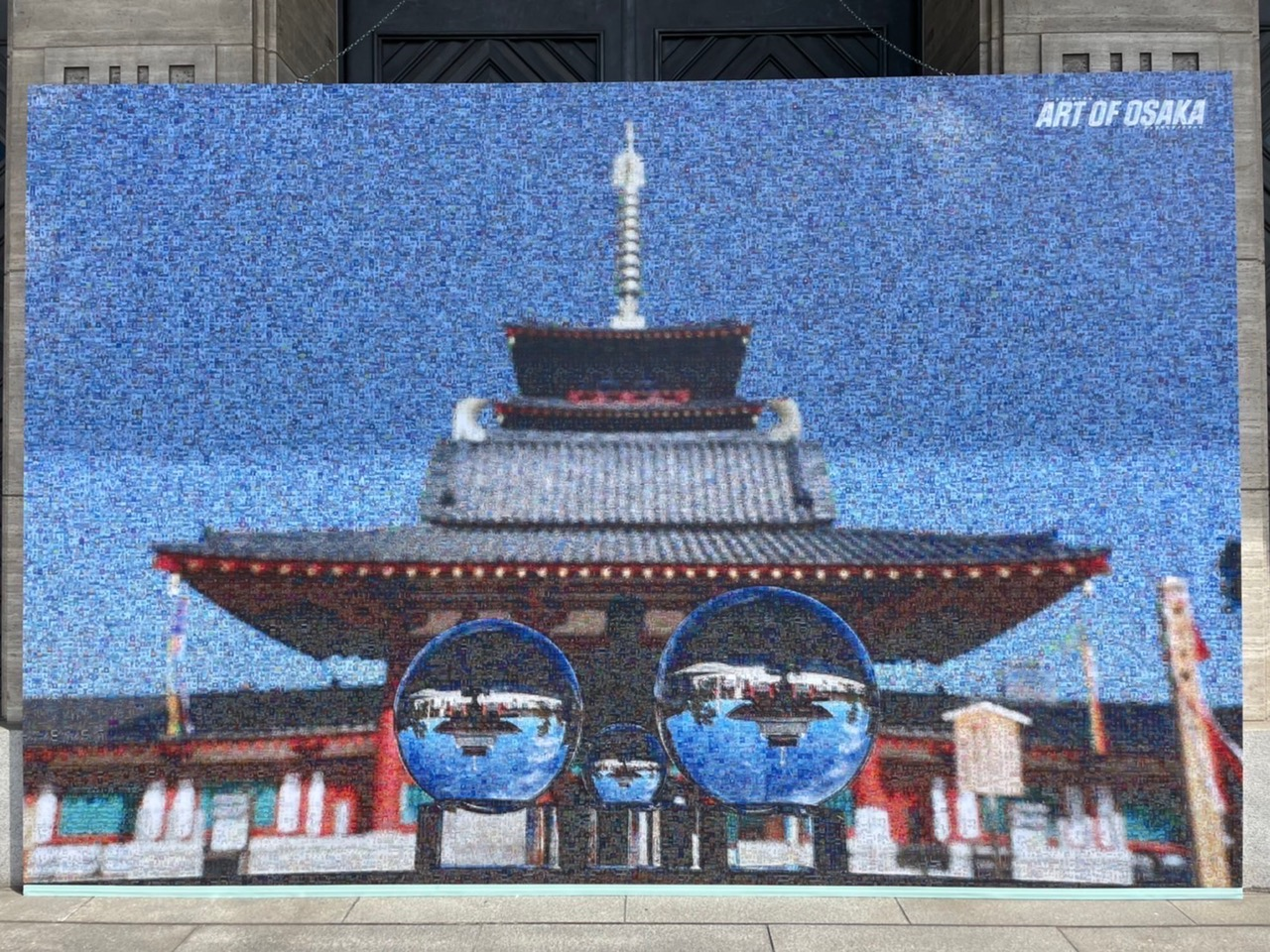 Art of Osaka Photo Contest Overview
Display Period
Wednesday, April 6 to Tuesday, April 12, 2022
Display Location
Osaka City Museum of Fine Arts, outside the main entrance
Contest Winner
Tetto Biyori
Account
*Funding for this contest was provided via support from Japan's Agency for Cultural Affairs.

Check here for more information on the contest: