News
2022.07.06
Time Out Market's first Asia location will be in Osaka!
Time Out Market Osaka is opening in 2025!
The food and cultural market's first Asia location.
Opening in the massive redevelopment project north of Osaka Station, known as the Umekita Second Project, the editors of global entertainment media group Time Out have chosen Osaka to be the location of Asia's first Time Out Market, scheduled to open in 2025 just ahead of World Expo 2025.
Time Out Market is a food and cultural space curated by the editors of Time Out, the creators of city experience guides operating in 59 countries and 333 cities. The first Time Out Market opened in Lisbon in 2014, and after opening five North America locations in 2019 and Dubai in 2021, now has other locations in the pipeline including Porto, Abu Dhabi, Prague, and London, in addition to Osaka.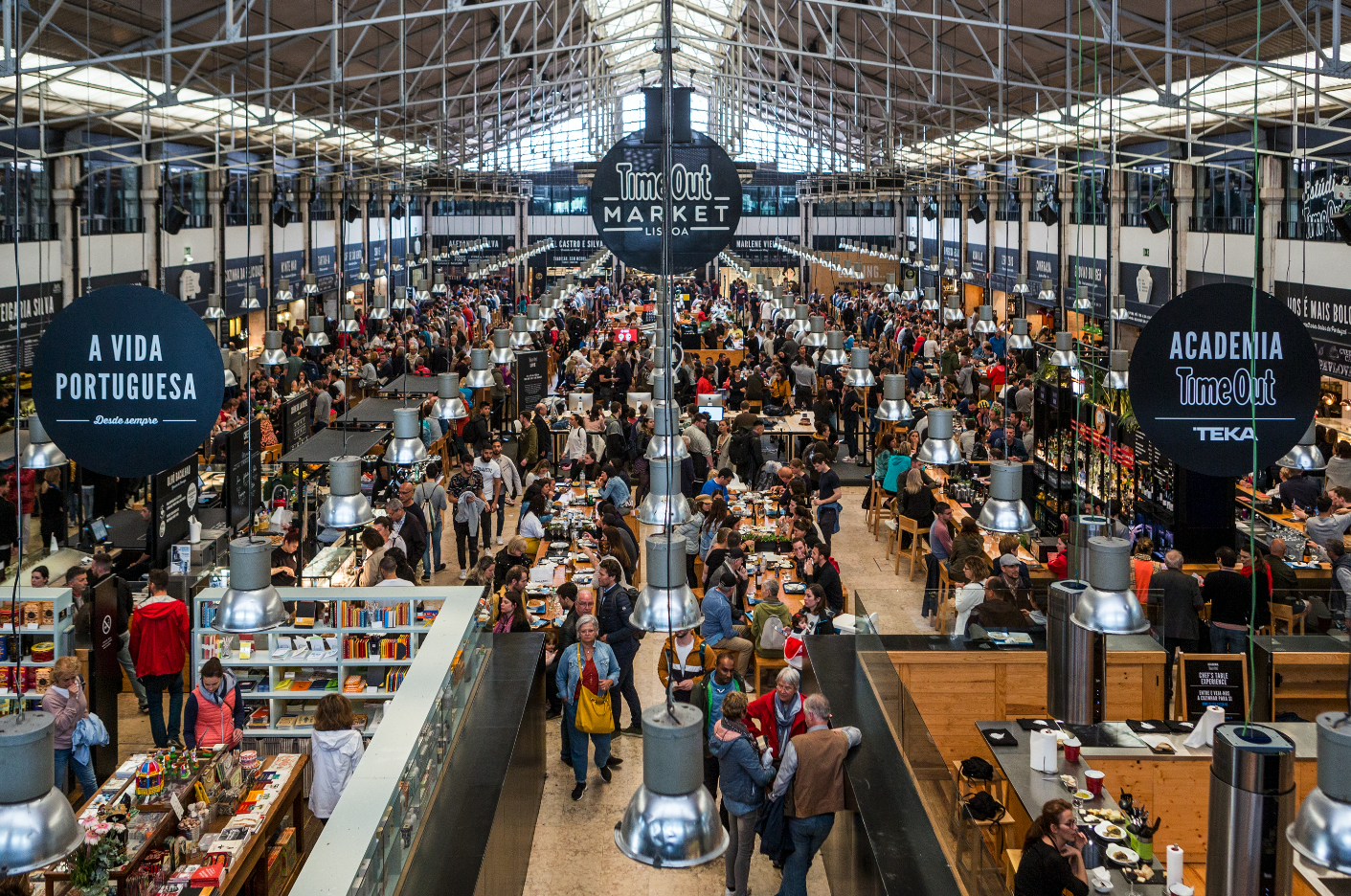 Photo: Time Out Market Lisbon -01-Credit Shutterstock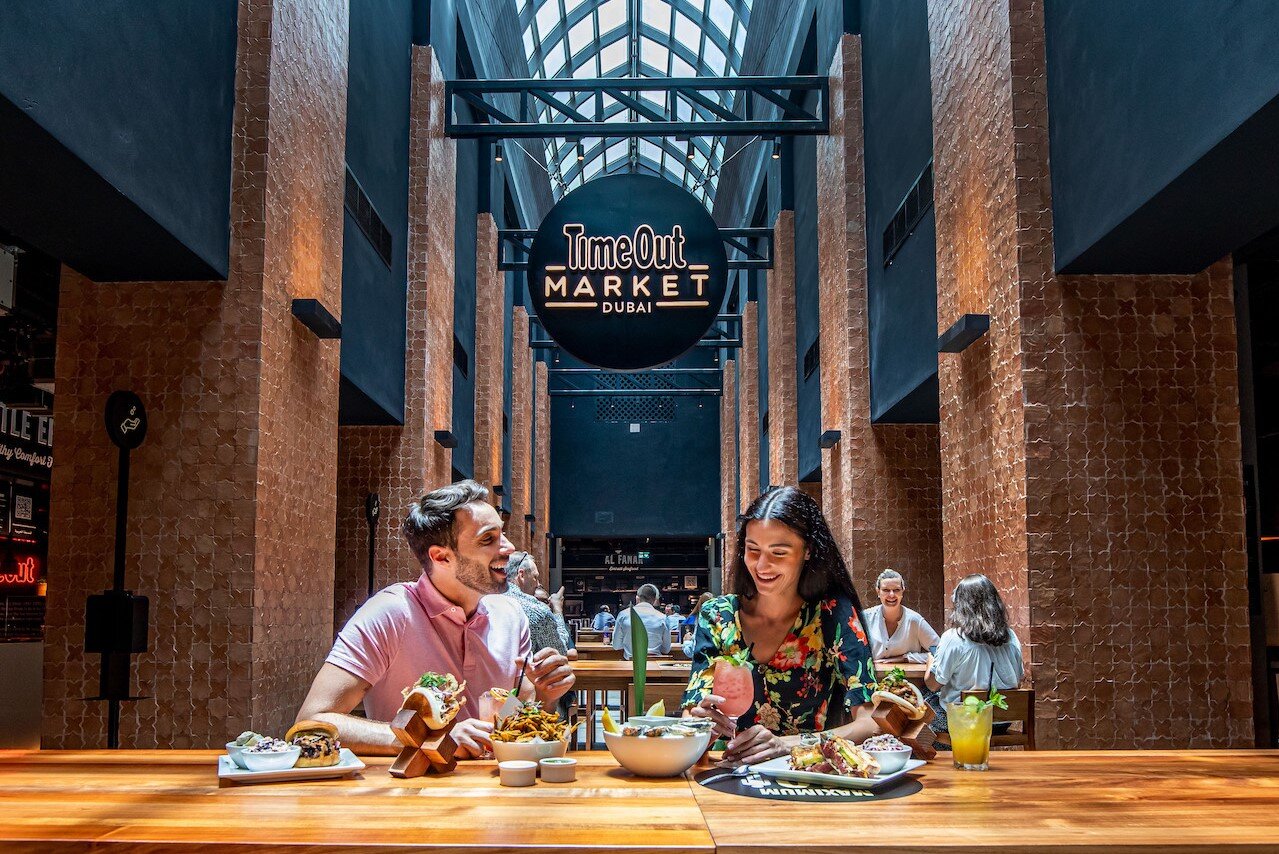 Photo: Time Out Market Dubai
Time Out Market Osaka will feature the best culinary experiences that the Kansai region has to offer, with 15 restaurants and two bars covering nearly 3,000 square meters of space with offerings from the city's best chefs, restaurateurs and mixologists. The market will open just ahead of World Expo 2025, giving the anticipated influx of visitors to Osaka a chance to taste dishes from Osaka's trendsetting eateries, and the city's top culinary talents will have a chance to showcase their creations to a wider crowd at a cultural center unique to Osaka.
Didier Souillat, Co-CEO of Time Out Market, commented, "We look forward to working with Hankyu Hanshin Properties Corporation to bring the best of Osaka's homegrown cuisine and culture together under one roof. 2025 is set to be an exciting year in Osaka, with all eyes on the city as it hosts the next World Expo, so it is perfect timing for us to curate the very best of the city for locals and visitors alike. Time Out Market will bring something new and unique to Osaka. It is a culinary and cultural experience that can't be found anywhere else - this makes Time Out Market so much more than just a food hall."
Osaka, known as the Nation's Kitchen and famous for the "eat till you drop" attitude, is the perfect location for Asia's first Time Out Market.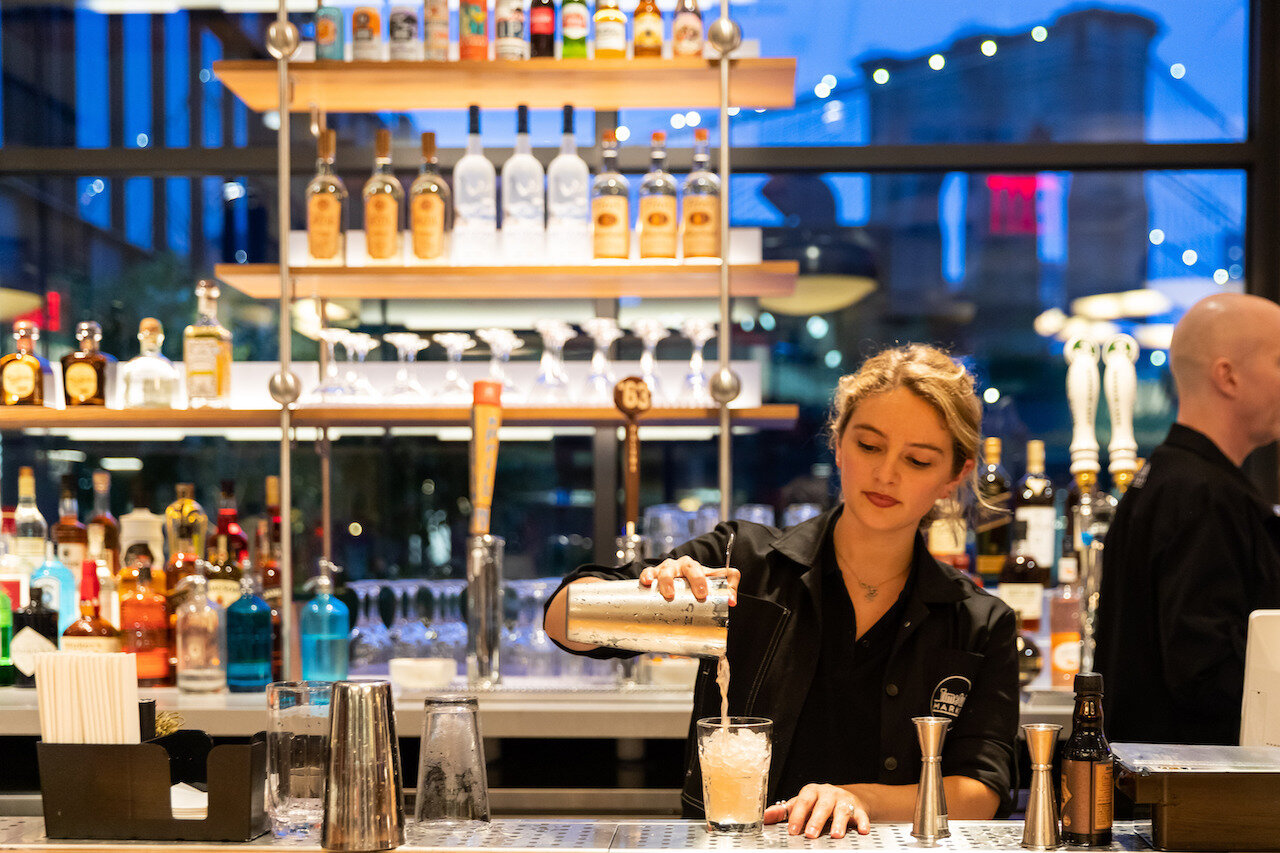 Photo: Time Out Market New York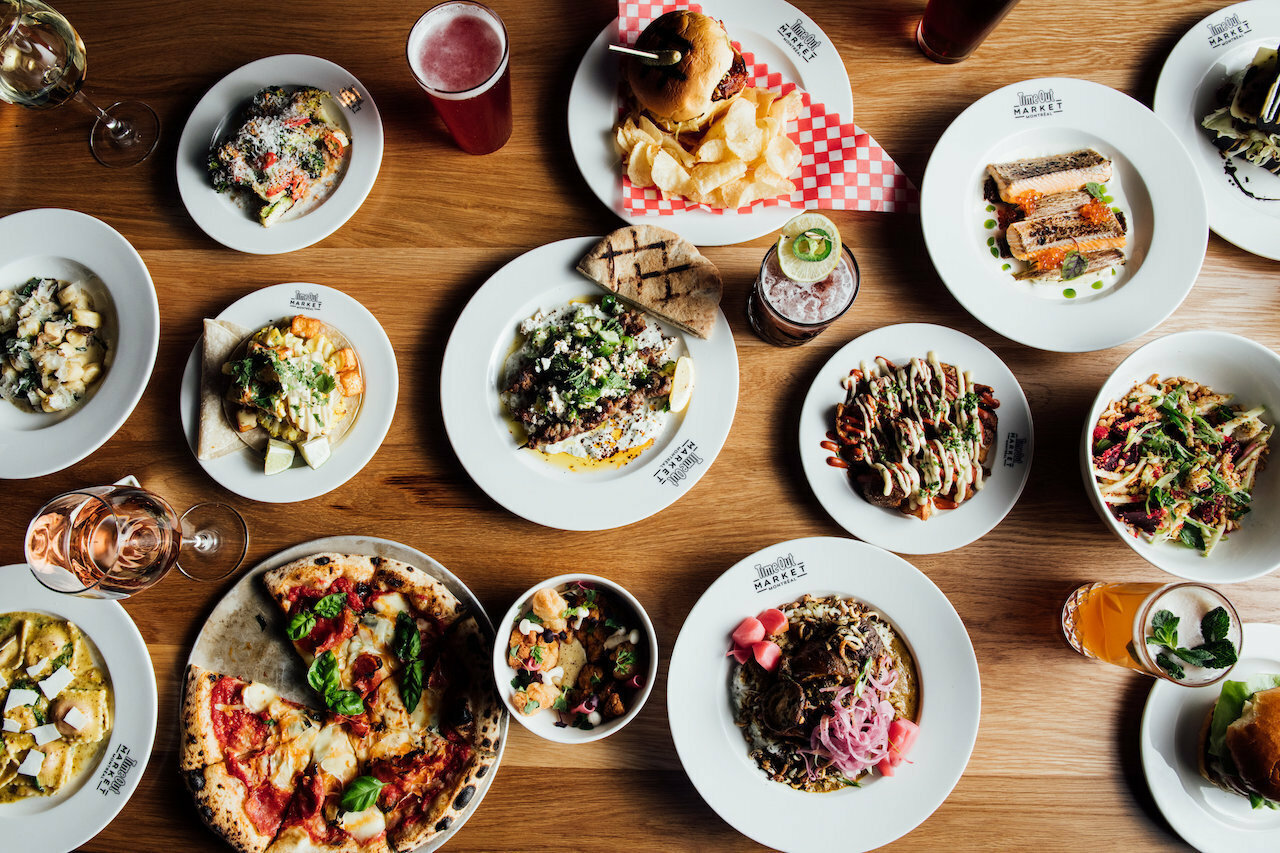 Photo: Time Out Market Montreal
For more information on Time Out Market Osaka:
---
Umekita Second Project
The Umekita Second Project is the second phase of a redevelopment project to transform the former trainyards north of Osaka Station into a new, modern city district. Located in Umeda, the primary transportation hub for Osaka and western Japan, the project is planned to for a partial opening in summer 2024 and full opening in 2027. The redeveloped area will feature a massive urban park as well as commercial and office buildings, in addition to three new hotels. The area will significantly contribute to Osaka's capabilities in holding large-scale conventions, meetings, and events, making the city even more competitive on the global stage. The area also includes a brand-new train station opening in 2023 underneath the area, which will cut direct travel time from Kansai International Airport to just 40 minutes.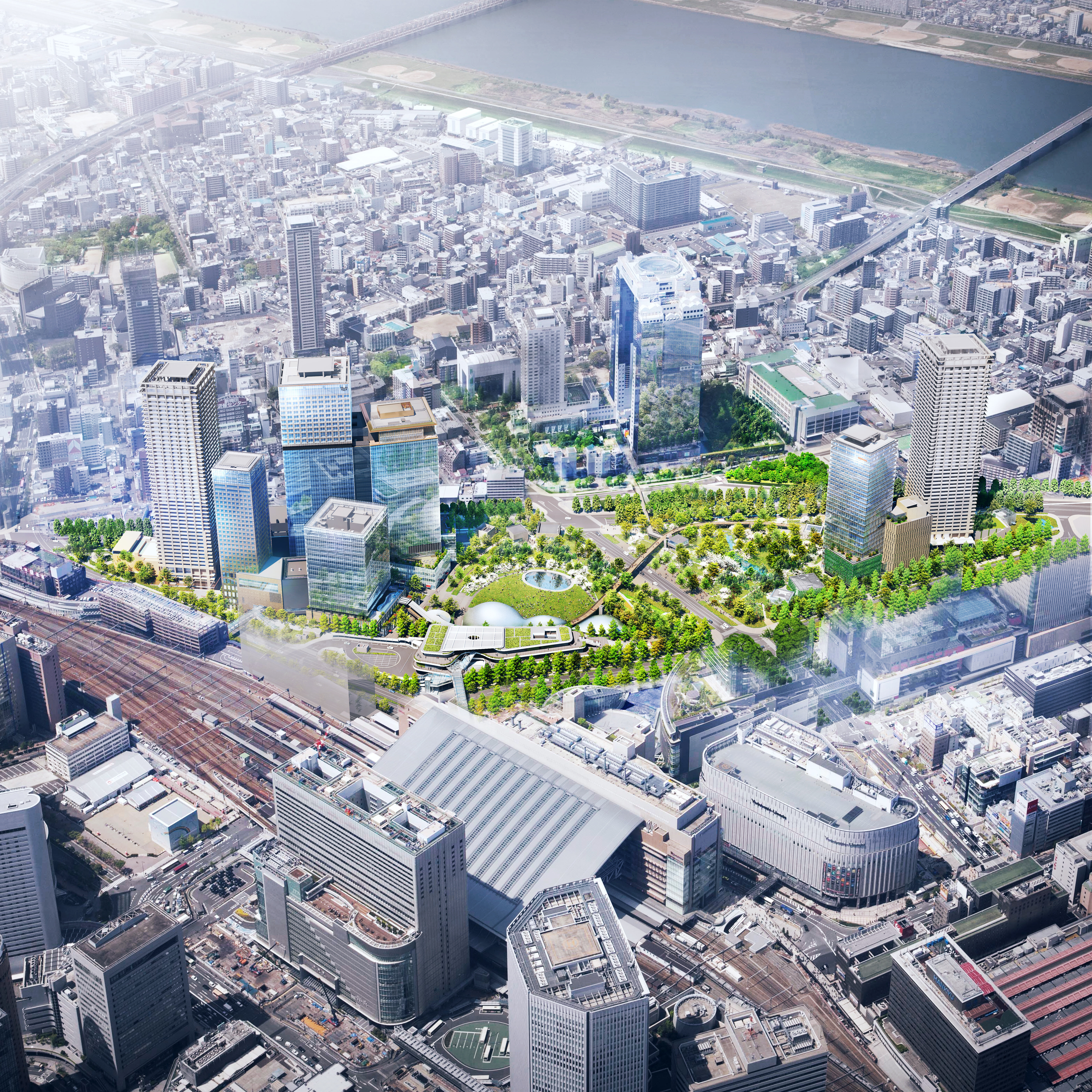 Concept aerial view of the Umekita Second Project site
For more information on Umekita Second Project:
---
What We Do
The Osaka Convention & Tourism Bureau works alongside local culinary professionals to promote Osaka worldwide as a foodie capital. Our initiatives include attracting more food-related events, promoting cultural food experiences, developing food-focused travel itineraries, and more.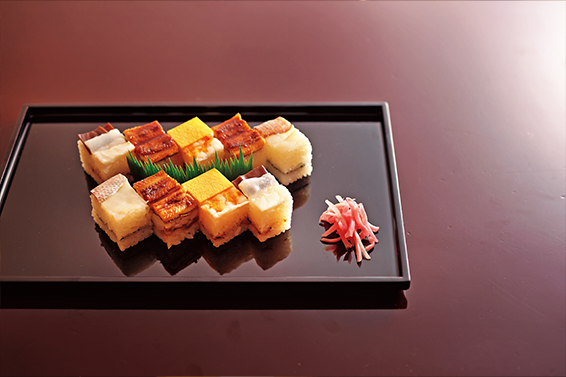 See more about Osaka's food culture: