News
2023.03.10
Osaka is Japan's first DMO to receive the official sustainable event management certification!
The Osaka Convention & Tourism Bureau is Japan's first DMO to receive ISO20121 cerfication!
On January 31, 2023, the MICE Promotion Department of the Osaka Convention & Tourism Bureau (OCTB) received official ISO20121 (event sustainability management system) certification from BSI Group Japan K.K., the Japanese arm of the British Standards Institution. An official certificate recognizing the OCTB's certification was conferred at a ceremony on March 10, attended by OCTB President Hiroshi Mizohata and a representative from BSI Group Japan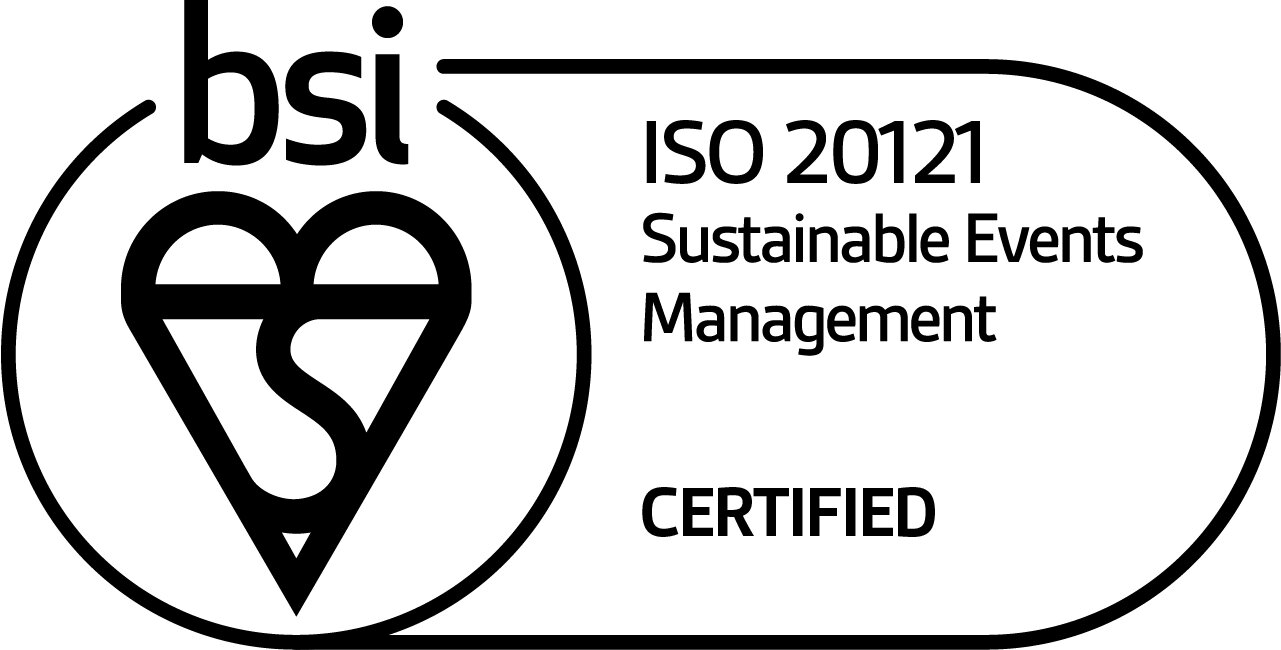 Certificate Number: SEMS 774922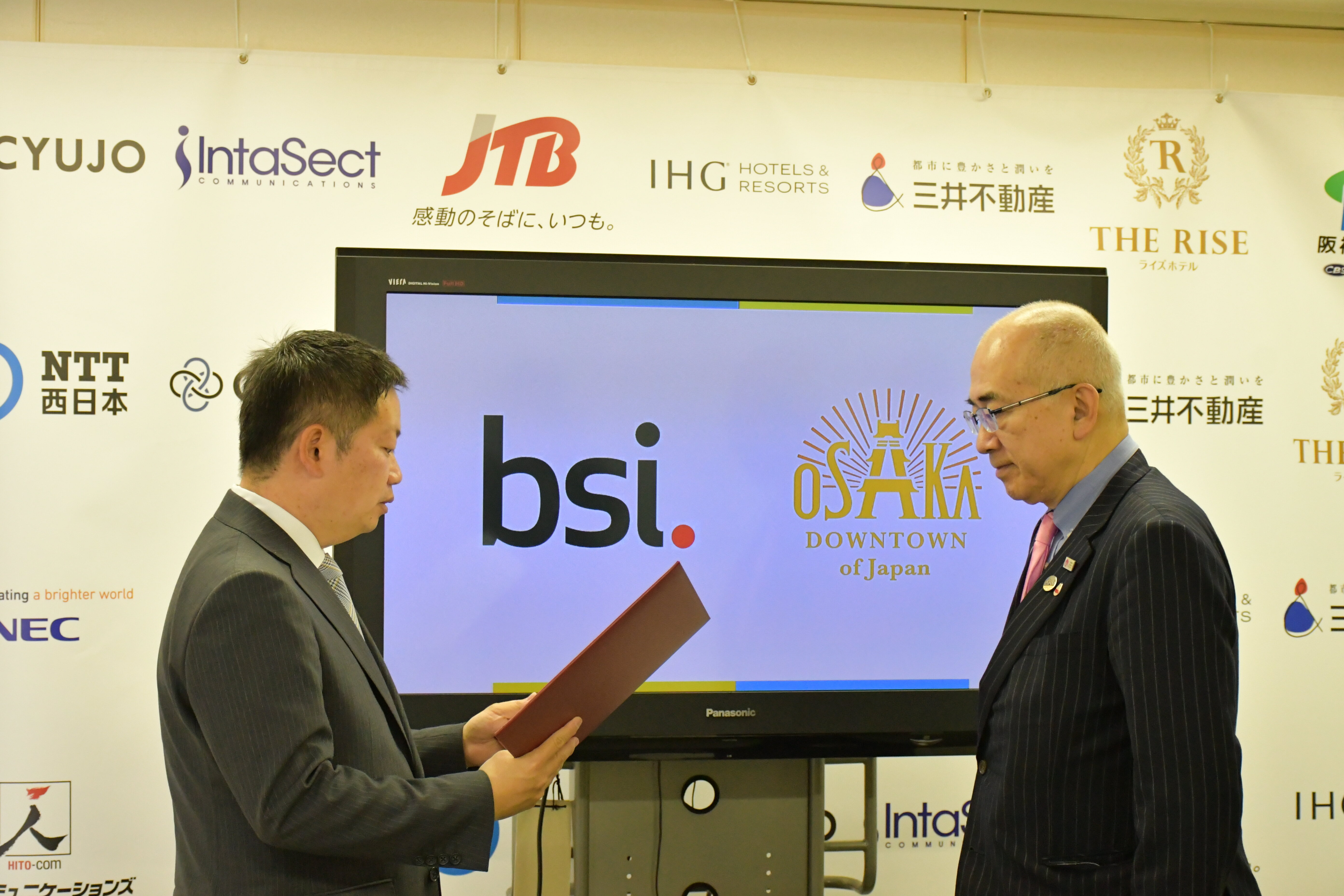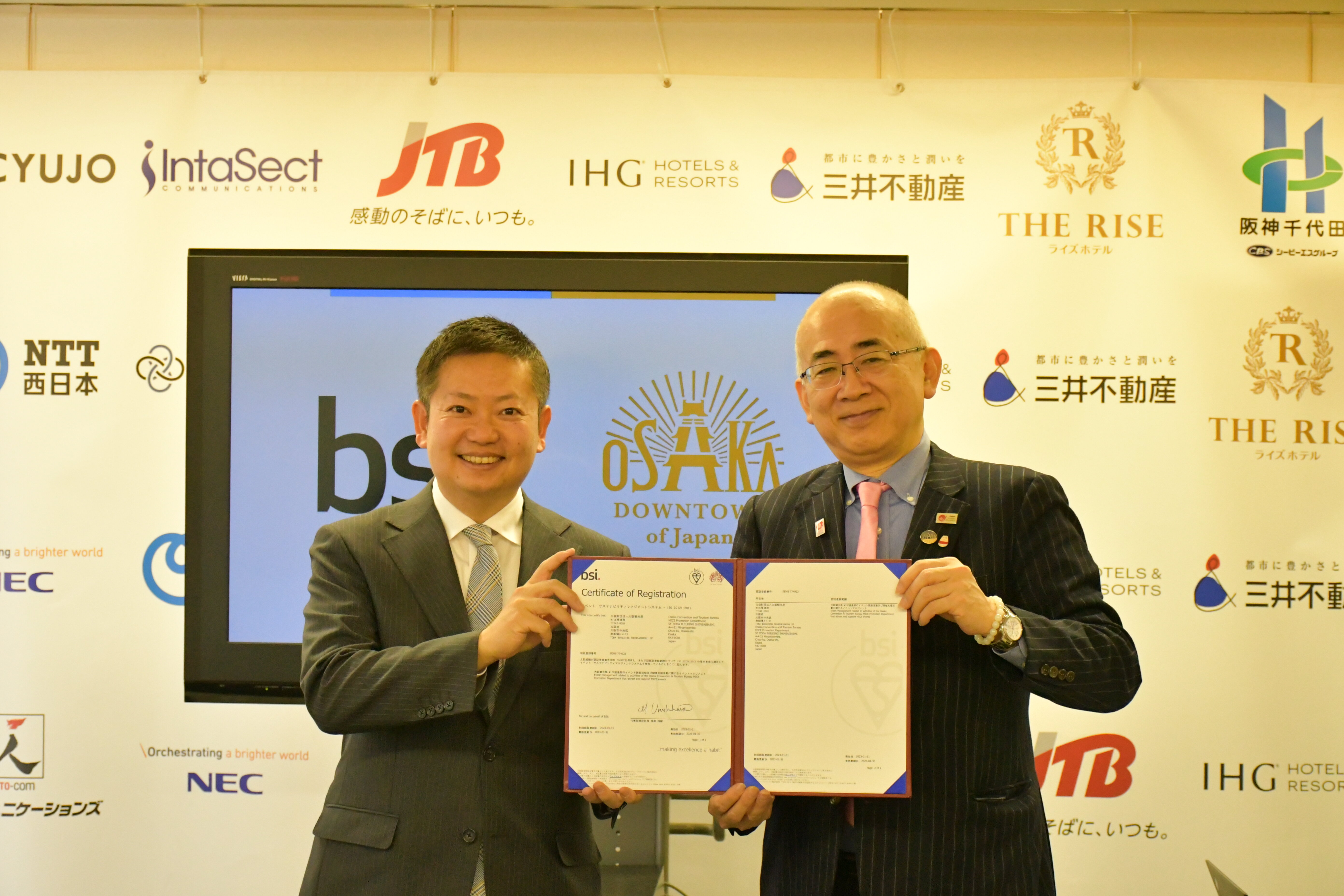 ISO 20121 is the internationally recognized standard for best practice event sustainability management, created by the International Organisation for Standardisation (ISO) and evaluated by BSI. These management standards were first put to the test at the 2012 London Olympics and are aimed at helping organizations improve sustainability throughout the entire event management cycle.
Why Obtain ISO20121 Certification?
Our team takes on a leadership role for MICE events held in Osaka and understands the importance of an Event Sustainable Management System (ESMS.) We worked to achieve ISO20121 certification with the goal of promoting sustainable event management across Osaka and further increasing the value of MICE events.
What is Achieved through this Certfication?
ISO20121 certification is affirmation of the PDCA (Plan-Do-Check-Act) cycle in an organization's projects. This certification being granted to the OCTB's MICE Promotion Department means that greater attention will be brought to the important of engaging in sustainability within the MICE industry.
Feedback from BSI Group Japan on the OCTB's Initiatives
"What makes the ESMS at the OCTB so unique is the way that the initiatives of the MICE Promotion Department that have been established and operated in accordance with ISO20121 have been run. The contributions that the MICE Promotion Department's work has made to sustainable event management deserves special mention."
It is our goal that this ISO20121 certification, along with our SDGs for MICE Sustainable Event Evaluation System, contribute to further awareness, participation, and promotion of sustainable practices in the MICE industry.
See our press release here:
For information, contact us here: