Spotlight
2020.10.07
INTEX Osaka, western Japan's largest exhibition venue!
Introducing the Osaka MICE Spotlight
Here, we at the Osaka Convention & Tourism Bureau introduce the unique venues that make Osaka the top MICE destination in Japan. In volume 3, we take a look at INTEX Osaka, western Japan's largest exhibition venue, and what makes it one of Japan's most popular facilities. Not only was INTEX Osaka the site of Japan's first major trade fair after the national state of emergency amid COVID-19 was lifted, but also offers a full 50% off of basic usage fees from July 2020 to March 2021. Now more than ever is the time to consider holding your event at INTEX Osaka!
Facility Overview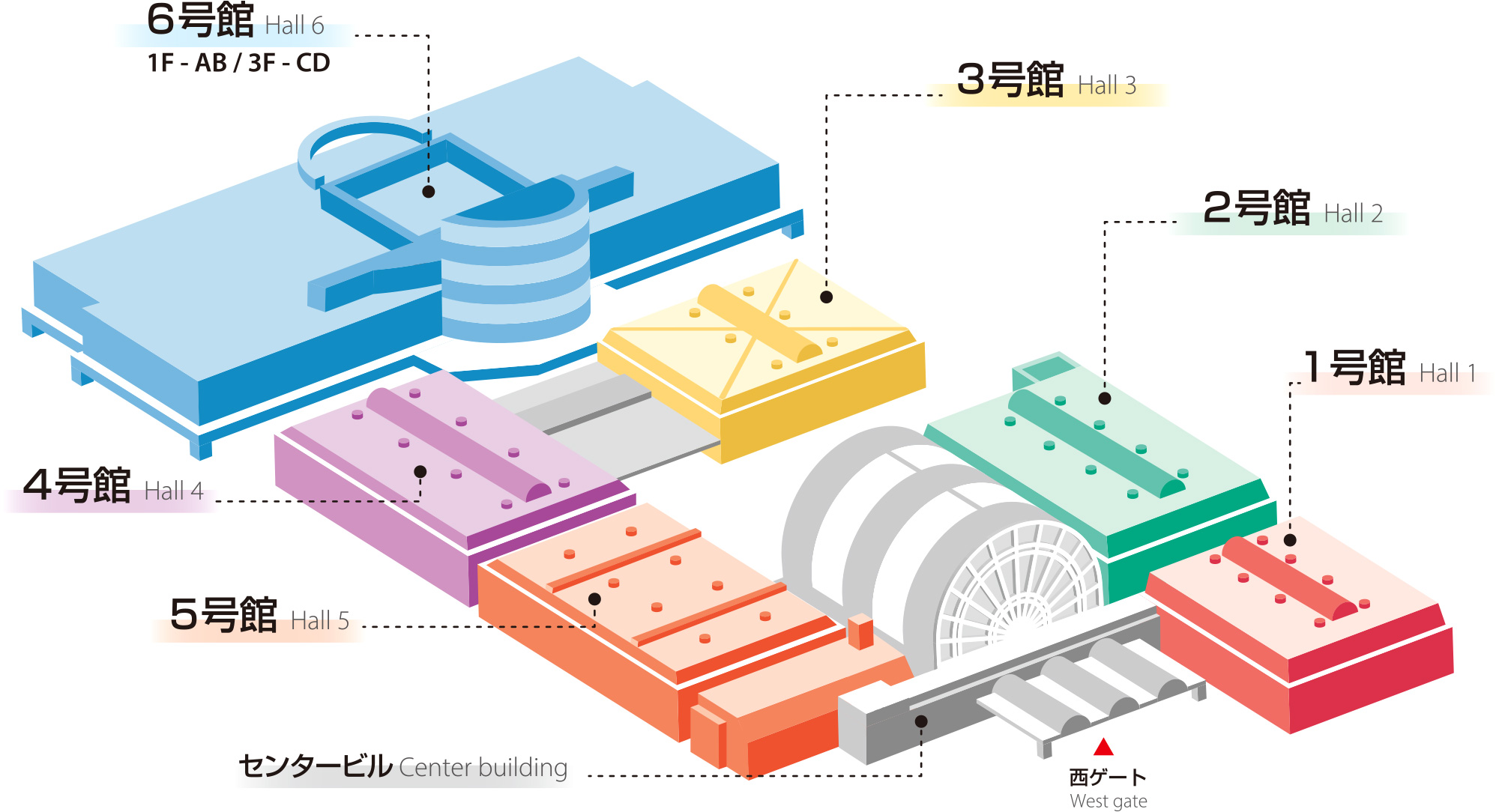 A large-scale exhibition venue with total exhibition space of 70,078 square meters across six halls/ ten zones.

Since opening in 1985, INTEX Osaka has been host to more than 4,300 events and has welcomed more than 118 million visitors. INTEX Osaka sees an average of 230 events and 3 million visitors a year.
Selling Points from INTEX Osaka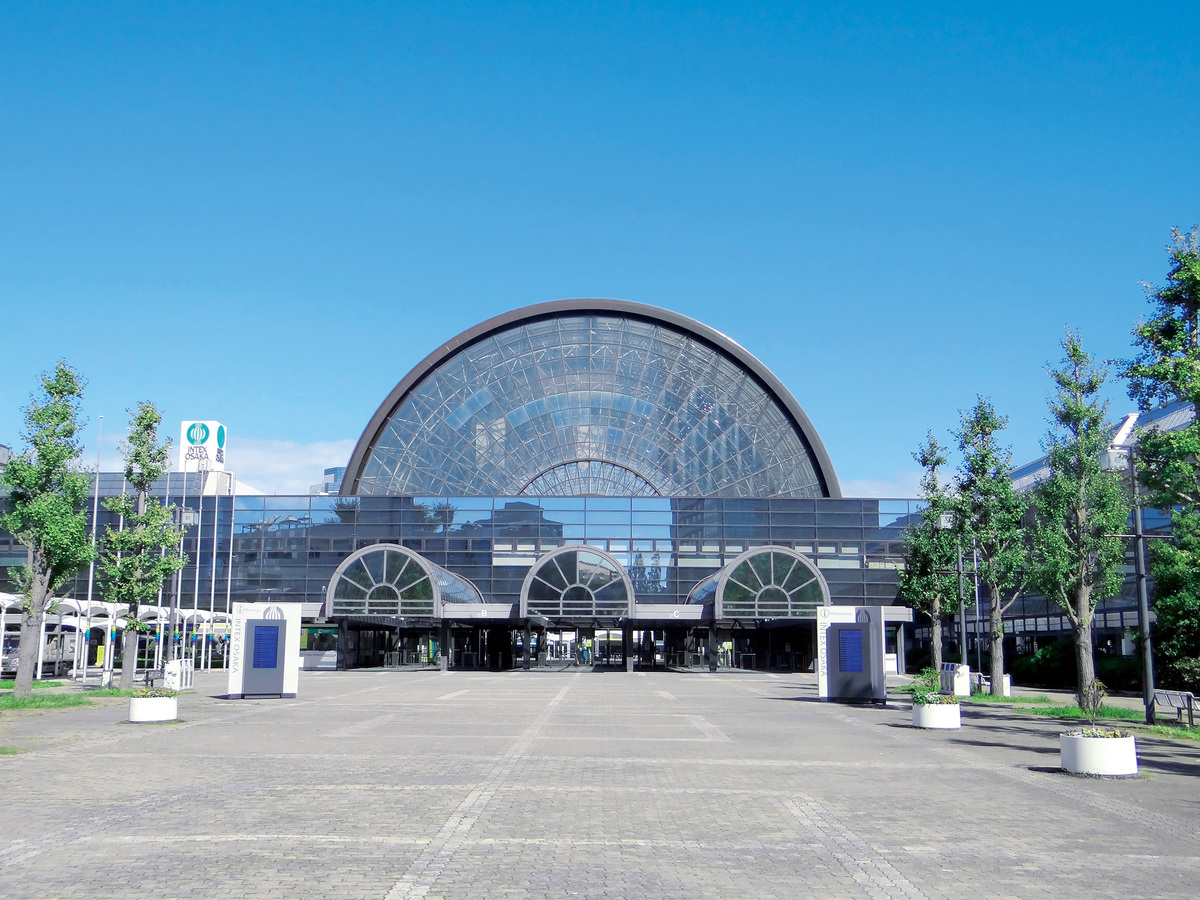 1) Easy and expedient construction and teardown allowing for smooth operations

2) Superior capabilities in hosting large-scale MICE events

3) Extensive track record in successfully hosting a wide range of events

4) Close collaboration with neighboring venues with the Osaka Bay Area MICE
Smooth Running of Events
Hosting Large-Scale MICE Events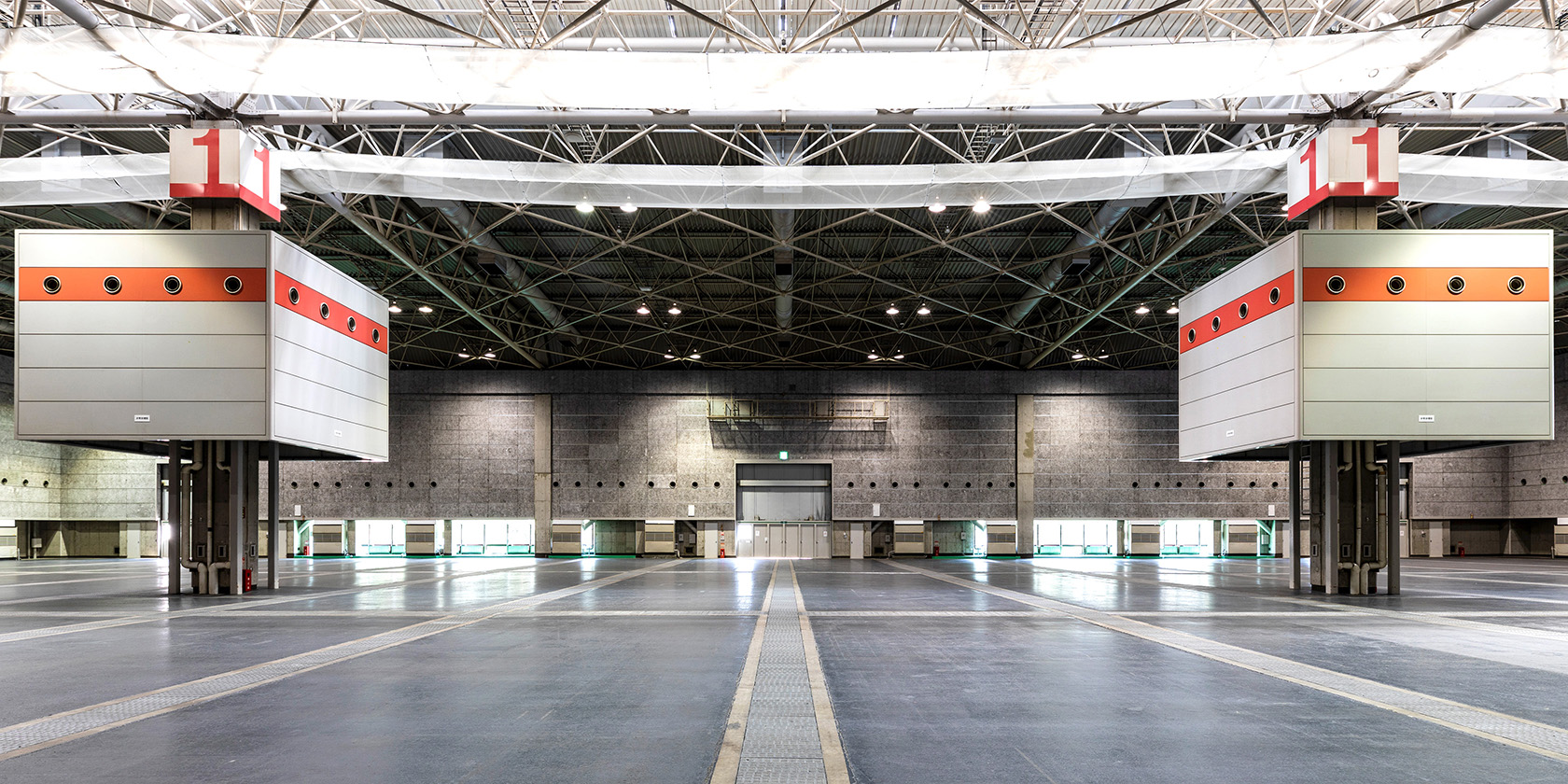 Extensive Track Record
INTEX Osaka has been host to a wide variety of events including exhibitions, conferences, conventions, ceremonies, parties, examinations, concerts, and more.
Manufacturing World Osaka
Wednesday, October 2–Friday, October 4, 2019

Cathay Life Insurance
Incentive Tour
Thursday, April 24, 2014

SIBOS
onday, October 29 – Thursday, November 1, 2012
Japan's First Major B2B Trade Fairs Since the Lifting of the State of Emergency: Event Report

7 exhibitions including the 12th Kansai Hotel & Restaurant Show

Wednesday, July 29- Friday, July 31, 2020 Check for the event report here!

Osaka Bay Area MICE Collaboration
The Hyatt Regency Osaka, ATC Hall, and Fukuracia Hotel Osaka Bay, along with INTEX Osaka, are facilities in the same area that make up the Osaka Bay Area MICE collaboration, allowing for the joint hosting of MICE events across multiple venues.

For more information
Support for Event Organizers INTEX Osaka works with service providers in event construction, security, cleaning, catering, and other services in order to help ensure unified, smooth event operations.
For more information
For inquires regarding INTEX Osaka:
Osaka International Business Promotion Center
TEL:+81-6-6612-8800


The Osaka Convention & Tourism Bureau is on LinkedIn!
Follow us for even more information and news.